Analysing the ongoing and very controversial Neymar transfer saga
As the transfer market is heating up, it's the samba boy who has been raking in the news for the past few days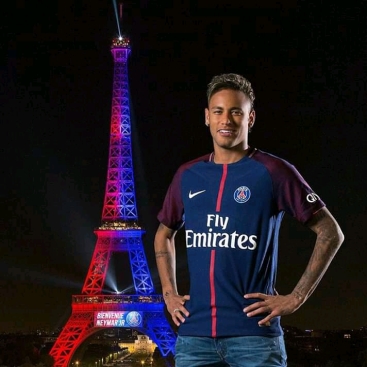 What is happening with Neymar?
Despite scoring an astonishing 51 goals in 58 appearances for PSG, Neymar has become the face of controversy and hate at Paris. 
Injuries, fallout with the club's chairman Nasser-Al-khelaifi and criticism by fans have turned the Brazilian against the club and he looks to leave Paris as soon as possible and end his nightmare at any cost.
In the recent Coupe de France, Neymar was prevented from celebrating the victory as he was pushed away by Kylian Mbappe and this has fuelled a possible transfer back to his former club, F.C Barcelona
The potential suitors
Leaving aside all the antics that the Brazilian has caused, PSG are willing to let their talisman go but they have slapped a mammoth price of 230 million euros. So,a potential transfer seems impossible to happen.
Barcelona have reportedly negotiated with PSG's representatives for a loan deal that amounts to 40 million euros with an option to buy him for an additional 100 million euros
Lionel Messi has been persuading the board members to sign his former teammate and friend by all means and he is now furious as the club signed Antoine Griezmann for 120 million euros. 
He has reportedly hated the move and now Barcelona are planning to take a loan for funding Neymar's transfer.
Real Madrid back in the hunt
Having tried to sign Neymar in almost three transfer windows, the situation has created an advantage for Barcelona's eternal rivals, Real Madrid.
Rumours have emerged that the Los Blancos are willing to offer three players plus 100 million euros. But Paris St. Germain rejected the offer without any hesitation.
Florentino Perez remains clear to boost the club's merchandise by signing Neymar as he had lost Superstar Cristiano Ronaldo in the previous season to Juventus.
Juventus joins the race
More shocking reports from Italy claim that Juventus are planning to offer Paulo dybala and a 100 million euros as they have planned to construct a galactic team of their own.
What does the future hold?
The future of Neymar still remains unclear and he hasn't made a perfect decision yet. But PSG's manager Thomas Tuchel and Captain Thiago Silva have requested the Brazilian to stay and help the club.
Will the prodigal son return to Barcelona? Or Will he sign for Real Madrid? Let us see and we will know the answer by September 2.