Chelsea fans urge this 28 year old former midfielder to return to the club
Chelsea fans are asking for their former favourite Oscar to come back to Stamford Bridge after the Brazilian playmaker posted throwback pictures from his days with the  Blues alongside Frank Lampard, Eden Hazard and Willian. 

The attacking midfielder took to Twitter to share a number of heart-warming snaps of his time at Chelsea, accompanied by the caption: "Do you remember these moments?" and tagging in a number of his former team-mates. 

The Brazil international helped Chelsea win the Premier League, League Cup and Europa League. He also scooped two Chelsea Goal of the Season awards after stunning strikes against Juventus in 2012 on his full debut for the Blues and QPR in 2014 and fans were quick to respond to his tweet. 

The fans urged the 28-year-old to return to Stamford Bridge and reunite with Frank Lampard who is now the manager of the club. 

One fan replied: "Once a blue, always a blue. Come back brother." 

Another added: "We need you, come home." 

The Brazilian superstar left Chelsea to join Chinese Super League side Shanghai SIPG for £60million after four-and-a-half years at the club. It was a move that shocked not only the Chelsea fans as it was not anticipated that a player of Oscar's calibre would leave Europe for China at the peak of his career.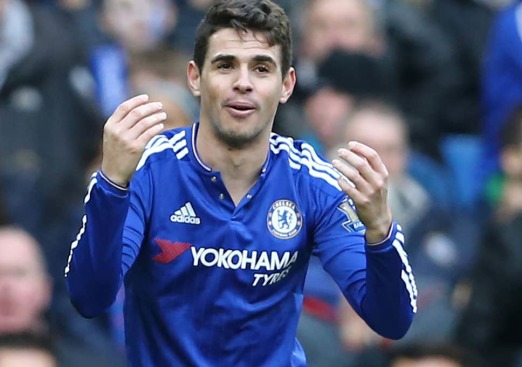 The playmaker was heavily criticised for his decision to leave the prestigious Premier League club to play in the Far East league back in 2017. But it seems that the Chelsea fans are over that and are ready to welcome him back. 

One fan commented, "Your're always welcome back." 

Another added: "Come back Oscar you're too good to be over there at your age, come home instead." 

At the time of his departure from the Blues, the Brazilian playmaker did insist he left Chelsea 'with the doors open'. So, a return could well be on the cards. 

Especially, after the Chinese Super League introducing a new wage cap for foreign players which does not allow any club to pay a basic wage of £49,000-per-week (£2m-per-year), Oscar could well be on his way back to Europe. And, Chelsea would certainly be one of the first options he would consider if the Blues show the interest.
Featured Image Credits - Metro