PUBG Mobile Payload mode made available across all platforms
The latest mode on PUBG Mobile dubbed 'Payload' is now live across all platforms. 
In addition to helicopters that enable players to easily zip across the map, players can also seek out Super Weapon Boxes, which contains M3E1-A and RPG-7 rocket launchers in addition to M79 and MGL grenade launchers, that will aid in bringing down enemy squads flying around.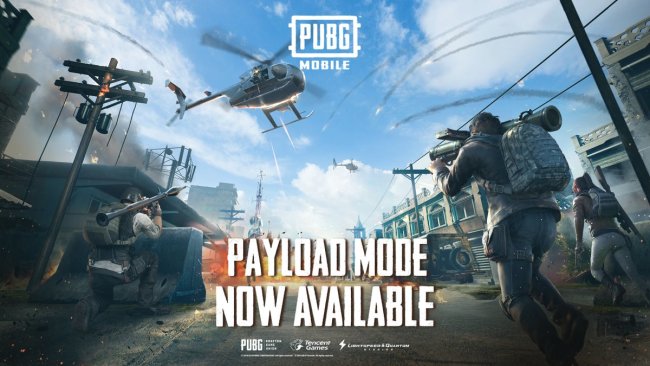 The Payload mode offers one more feature wherein, a teammate can revive a fallen co-player by taking their ID to the nearest Radio Communication Tower. 
After a player is killed, the game will offer a ID tag, which needs to be collected in a few moments by a teammate. Upon collecting it, the player must take it to the nearest Radio tower, to recall his teammate into the game.
With emphasis being placed on heavy firepower and the new dimension of aerial warfare being added, the natural expectation is for the game-play to evolve into a more intense battleground, far different from the typical PUBG game play that involves assault rifes, sub-machine and light machine guns. 
In addition to the Payload Mode, PUBG Mobile could also get a new version of Erangel map, dubbed Erangel 2.0. The upgraded version along with glass windows has already been made available for PC version of the game.
Let's have a look at the changes:
TAKE THE FIGHT TO THE SKIES WITH HELICOPTERS AND ROCKET LAUNCHERS.
PLAYERS CAN ALSO REVIVE PLAYERS IF THEY ARE ELIMINATED FROM THE MATCH.
SPOTS WITH SUPER WEAPON BOXES THAT OFFER RARE WEAPONS.
EXPLODING FUEL DRUMS TO TRAP ENEMIES
PUBG MOBILE TO GET A REVAMPED ERANGEL MAP
The 0.16.0 update, which is set to be released in December is expected to contain both these features for console players as well. 
The teaser for the new map looks extremely stunning with meticulous attention to detail. It features high peaks, pine trees, and tall blades of grass which will definitely change the playing style to a much more precision-based strategy. 
Featured Image: Business Today