Reports: Kristap Porzingis to Celtics, Marcus Smart to Memphis Grizzlies in 3-team deal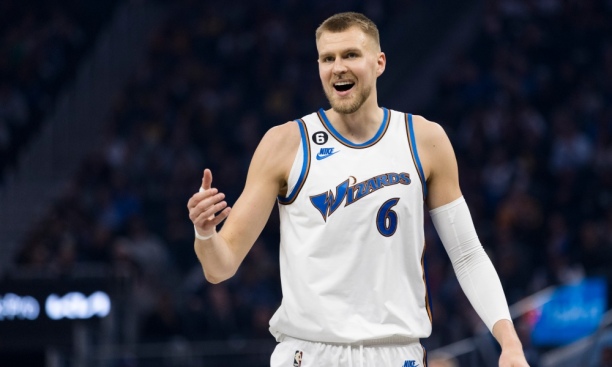 Washington was reportedly set to send Porzingis to Boston in a three-team trade involving the Los Angeles Clippers, After a deal involving the Los Angeles Clippers fell through, the Celtics and Washington Wizards worked out a deal that include the Memphis Grizzles to send the 7-foot 3 inches to Boston ahead a Wednesday night deadline.
Celtics receive:
·        Kristp Porzingis
·        No. 25 pick in 2023 draft( via Grizzlies)
·        2024 first-round pick
Grizzles Receive:
·        Marcus Smart
Wizards receive:
·        Tyus Jones
·        Danilo Gallinari
·        Mike Muscala
·        No 35 pick in the 2023 draft
The Celtics Boston will send Point Guard Marcus Smart to  Memphis, while the Wizards will receive Grizzles guard Tyus Jones in the deal. The Memphis Grizzlies are also sending their 25th Pick (first round) of Thursday's NBA Draft and an additional first pick (Via Golden State )in the 2004 draft to Boston. The Wizards will acquire the expiring contracts of Danilo Gallinari and Mike Muscala.
Porzingis, 27, had to pick up the $36 million player option in his contract to make a trade happen, He averaged a career-best 23.2 points per game for the Wizards last season, Smart 29, won Defensive Player of the Year in 2022.
Porzingis is a fantastic fit for Boston, He's an underrated defender, and a rim protector who excels in drop coverage, Porzingis shot 38.5% from three Last season on 5.5 attempts a night. He should get even better looks playing alongside Jason Tatum and Jaylen Brown.
However, Porzingis has a history of injuries, Can he last four playoff rounds if he has to play deep into a Season? His acquisition likely comes with an extension as well, which makes this move fairly risky.
The Grizzles come out on top in a three-way trade with Boston and Washington, Memphis added Smart to a roster filled with several notable defenders, including 2023 defensive player of the year Jaren Jackson Jr and center Steven Adams, Smart will help handle some of the defensive responsibilities, he will probably be asked to handle the ball a good amount during Ja Morant's 25 game suspension.
Cover Credits: NBAofficial