Robert Lewandowski pays tribute to his football father, Jurgen Klopp!
Robert Lewandowski paid tribute to his ex-coach and current Liverpool boss Jurgen Klopp as to how he helped the Polish develop into a lethal striker who won the best player in the world award in December.
It's been quite a while since Jurgen Klopp and Robert Lewandowski last worked together, but the Bayern star believes Klopp has a huge role in the striker's development.
Bayern Munich striker Robert Lewandowski won The Best FIFA Men's Player award for 2020 after starring as Die Roten claimed a Bundesliga, Champions League, and DFB-Pokal treble.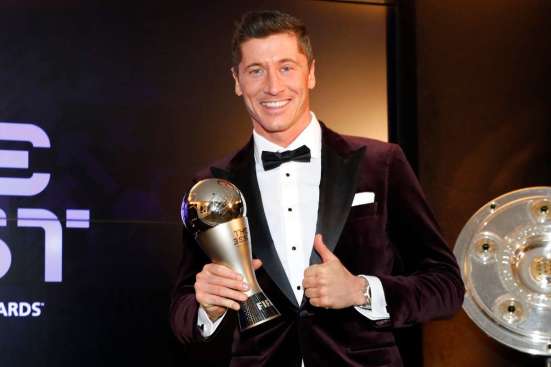 Robert Lewandowski was phenomenal in the last season, firing 60 club goals in 52 appearances across all competitions with a goal involvement every 76 minutes. (Between July 20, 2019, to October 7, 2020).
Lewandowski surpassed the likes of Cristiano Ronaldo and Lionel Messi to claim the prize and was also recognized as the best footballer in the world as the usual Ballon d'Or winner is announced in 2020.
The Polish international joined Bayern in 2014 but he had already shown glimpses during his time with Klopp at Borussia Dortmund. Klopp was primarily responsible for the molding he provided to Lewandowski and the Bayern number nine did not fail to give him the credit he deserved.
While writing in a reflective piece for the Players' Tribune for his FIFA award win, Lewandowski said, "Jurgen was not only a father figure to me. As a coach, he was like the 'bad teacher'. And I mean that in the best sense of the word."
"Not the one who made life easy for you and never expected anything from you, but the one who was strict with you. The one who put pressure on you and did everything to get the best out of you. That's the teacher who made you better. Jurgen was like that."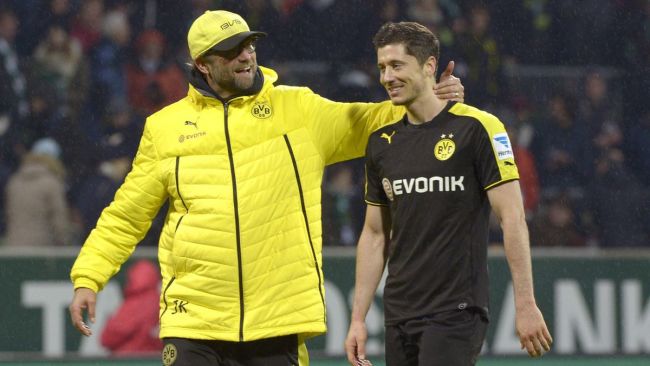 He also revealed that Klopp is that teacher who doesn't settle with B-grade students, he wants everyone to be an A+ student. Lewandowski also credited Klopp as it was he who made Lewandowski make important changes in his playing style, something the striker was not used to.
Lewandowski used to rush a lot of things, and according to him, it was Klopp who slowed him down, teaching him the right thing leading to Lewandowski's shot conversion rising from 13.1% to 22.5% after his first season with the German.
We all know it hasn't gone down since then as Lewandowski is one of the most clinical strikers in the world, credit to Klopp, the master!