Is Roberto Firmino indispensable for Liverpool?
Roberto Firmino or Diogo Jota: Choose your pick
It's undeniably that Roberto Firmino has been one of the most important, effective, and integral cogs in Jurgen Klopp's fabulous machine. But does he really have that significant importance to the team ? is he irreplaceable?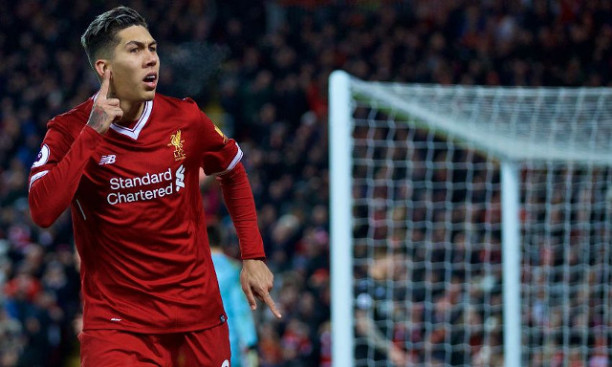 Lately, Firmino's poor record of goals –compared to Mo salah or Sadio Mane- has left many questioning whether he is still the best option for Klopp or it's time to change. But apparently, Klopp's conviction for the Brazilian hasn't changed. 
Klopp doesn't care about Firmino not scoring enough as much as he cares about the non-statistical things he superbly participates in to keep the system functioning properly.
Firmino's unique role
Roberto Firmino's main role is to accentuate the ability of the players around him. Mr unselfish makes the ultimate sacrifice for his team, knowing that this will affect his productivity in front of goal. 
Jurgen Klopp's always looking for space which requires a special kind of strikers with positional awareness, good decision-making, and a penchant for the spectacular which makes Firmino his best option even with his 0.22 goal and 0.22 assist per match. 
His ability to drop deep, link-up the lines by being positioned in the central zone to provide a passing option for his teammates helps the reds to bypass the opponent's defensive lines is second to none. judging by numbers,he is subnormal and of course, it's so naïve but putting into consideration the roles that can't be expressed in numbers will explain his asset to the team.
Also, the presence of those prolific wingers around him benefits him so much. That kind of chance that he misses weirdly wouldn't have gone unnoticed this way if the team hadn't won the matches. 
The system benefits Firmino and he benefits from this system, but how will he react if somehow the system changes?
Does Diogo Jota's arrival make things complicated for Firmino?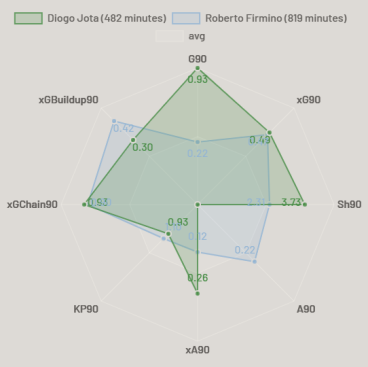 From nowhere to the top, Diogo Jota forced himself into Jurgen Klopp's starting line up for Liverpool. In 8 appearances this season (482 minutes), he managed to participate in 5 goals. Surprisingly all his participation was by scoring which points out how he is completely the opposite to Firmino's playing style. 
However, it's not about selecting between the two (Firmino and Jota), it's about when, which specific games will require the presence of Firmino – especially the big ones – and in another game or at specific times during the match, Jota will be the better option.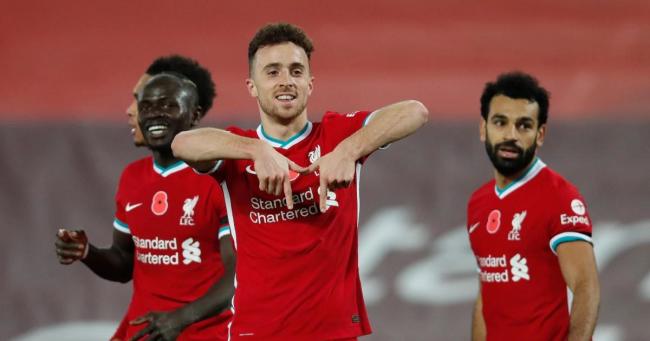 Does that mean there's no way for them to be together at the same time? definitely no. cast your mind back to the last season when Klopp was choosing to play in 4-2-3-1, the presence of both players will perfectly suit this way. 
Finally, Firmino is truly unique, he may not get the recognition he deserves but his value is undeniable and it becomes obvious during his absence.
Featured Image Credits - talksport.com