Every Premier League club's most overrated player in the 2019/20 season
If there's one thing which fans of Premier League football are guilty of, it's over-hyping. To make it in the English top-flight, you obviously have to be a good player. 
Nobody playing in the division is awful but there are few players who have failed to match the Premier League standards opposing the reputation and the fanbase would suggest. 
1. Arsenal- Mesut Ozil 
A tough name but Ozil is not nearly as good as his reputation would suggest. On his day, the German can be the best midfielder in the world. 
His vision for a pass is phenomenal and he can do things you don't even see in video games. The problem is that he's shown that form for about five times since moving to Arsenal. 
2. Aston Villa- Tyrone Mings 
Mings looked superb in the Championship and was seen bringing that top form to the top flight for a few weeks. The budget Virgil van Dijk was even awarded an England call-up in October but since then the player's form has always dipped. 
If he was as good as many thought, Aston Villa would not be in the relegation zone and that too with most goals conceded in the division. 
3. Bournemouth- Nathan Ake 
There seems to be some obsession with Ake as the player is always linked with a move to the top clubs in almost every transfer window but the reason is quite unclear. 
Ake has only shown glimpses of being a £40m center-back. He is a top defender of the team that has conceded 198 league goals across the last three full seasons. 
4. Brighton and Hove Albion- Lewis Dunk  
Lewis Dunk is not a bad footballer but he is proving himself overrated. His partnership with Shane Duffy has been really great and he is clearly a deserving player in the top flight but that does not mean Dunk is worth the £50m which has been suggested.  
There are non-defending players who have completed more tackles this season than Dunk. Lucas Moura, Pablo Fornals and Steven Alzate are a few of them. 
There are some players who have succeeded in more aerial duels than Dunk. Cesar Azpilicueta, Kenny Mclean and Lucas Digne are some names. 
5. Burnley- Nick Pope
The Nick Pope of the 2017/18 campaign was one of the best players in that season. Then he suffered a dislocated shoulder and has never been the same since.  
Soon-to-be England number one, Pope actually has a very poor save percentage but is shielded by a group of very talented defenders in the entire division. 
Burnley have a lot of clean sheets but that's not all because of Pope. Pope is also linked to Chelsea to become their first-choice keeper.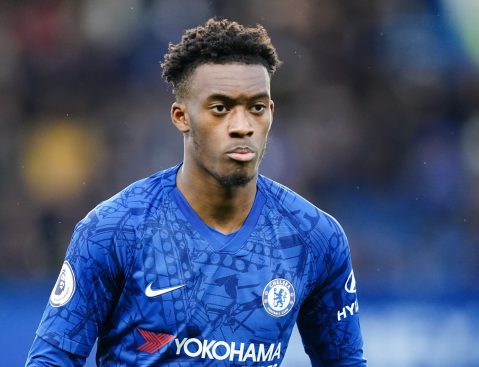 6. Chelsea- Callum Hudson-Odoi 
Callum Hudson-Odoi is one of the players who has been hit by the curse of being young and English. 
Plenty of academy players get built up to be gems before they really show or prove themselves at the top level and that is exactly the case with the winger. 
He was handed a huge new contract to avoid contract talks with Bayern Munich. Hudson Odoi's potential is clear but there's still a long way to become England's star. 
7. Crystal Palace-Wilfred Zaha 
In basketball, the best player on a poor team often ends up putting up outstanding numbers because they spend almost the entire game on the field and that is something which happens with Zaha. 
He is the only real goal threat for the Eagles as he gets a huge number of opportunities to do something in every game and his dribbling is exciting enough to make highlight reels after reels but his goal involvement is not as expected. 
For a player who is tasked with carrying his entire team and valued over £80m, much more is needed from Zaha, who ranks 44th for key passes in the league and has only three goals and three assists to his name in the 19/20 season. 
8. Everton-Jordan Pickford 
As a promising youngster with Sunderland, things looked good for Pickford as he is still Everton's first-choice goalkeeper. 
As the main choice of England in the World Cup as well, Pickford was expected to win games and trophies and perform at the level best but his decision making and general ability have often been a letdown.  
In the last season and a half, he has committed six errors leading to goals. 
9. Leicester City- Kelechi Iheanacho 
The future of African football became the future of Manchester City and then the future of Leicester City in 2017 but at the moment, he looks more like the future of a mid-table side. 
The Foxes are a young and an exciting team, so Iheanacho looks like he should be a perfect fit. Leicester are a top team but he still needs to work very hard to replace Jamie Vardy. 
10. Liverpool- Trent Alexander-Arnold 
It's no secret that Alexander-Arnold is an outstanding footballer but is he actually an outstanding right-back defensively? Obviously, no. 
Defensively, the youngster is average at best and benefits from playing with elite teammates. He's not there to defend but to put crosses, run and pass the ball at a fantastic level and that's what he does. 
Trent is no doubt a world-class talent but to call him 'the best right-back in the world' is a  stretch.  
11. Manchester City- Rodri  
A lot has gone wrong for City this season. Defensive injuries have seen Fernandinho move to the backline and record-signing Rodri fill the void in midfield but it's not hard to realize which one of those has been the weak link. 
Fernandinho's absence in the midfield has made City vulnerable and Rodri's job is to prevent that just like the Brazilian has done it for years but he is not up to the task. 
12. Manchester United-Andreas Pereira 
Andreas attracted the first-team spot after a successful loan spell at Valencia but since then the player has not done much in favor of the Red Devils. 
His poor ball-handling capabilities have caused Manchester United a lot of problems and the effect has been more visible after the injury to Scott Mctominay and Paul Pogba. 
Pereira definitely has the characteristics of being an above par Premier League player but as it stands, the Brazilian has been disappointing. 
13. Newcastle United-Sean Longstaff 
The young midfielder was extremely dominant in his breakthrough season and then Manchester United have almost ruined his career since they lost their interest in a £50m move. 
The 22-year-old should be a future star but is looking so average at the moment. He's not Newcastle's best midfielder and probably not even the best in the Longstaff family. 
14. Norwich City-Teemu Pukki 
When the season started, Pukki convinced the entire footballing world that he is Pele reincarnated with five weeks of goal scoring but now Pukki has dropped his level. 
Pukki is a decent striker and can fire enough goals but as it seems, he's not a Golden Boot winner in the making. With players like Emi Buendia and Todd Cantwell stepping up, Pukki is starting to look average. 
15. Sheffield United-Lys Mousset 
When Mousset joined Bournemouth in 2016, he was seen as a youngster with high potential. It didn't work out there but Sheffield United gave him a second chance. 
After a few spectacular performances, Chris Wilder was appreciated for the man he had unlocked as if the Frenchman was taking the top flight by storm with all his team. 
But now he is not contributing the way he used to, which has made Wilder bench him.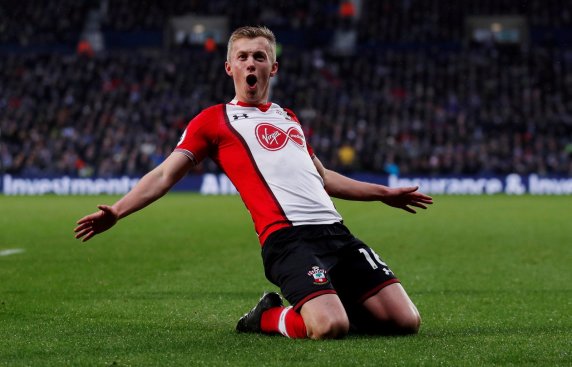 16. Southampton-James Ward-Prowse 
Every few months James Ward-Prowse scores a free-kick and the entire twitter is blown and people start demanding an England call-up. 
Ward-Prowse can be a frustrating player whose contribution can single-handedly win you games.  His inconsistency is projected by a stat not everyone would want and that is being third overall for most fouls committed this season. 
17. Tottenham Hotspur-Dele Alli 
Alli was seen in electric form in his early 20's but since then the youngster has struggled very hard to do anything for the teams. 
Injuries can be blamed but Alli has failed to make a substantial impact in the final third. However, since Jose Mourinho's arrival, Alli has looked sharp and has started showing glimpses of what got him so much limelight. 
18. Watford-Abdoulaye Doucoure 
The Frenchman is a capable midfield enforcer with above decent technical abilities but he has benefitted from being a part of a disappointing Watford side. 
A big fish in a small pond. Doucoure cannot be called a bad player because he has been very impressive at times. 
19. West Ham United-Felipe Anderson 
When West Ham signed Felipe in 2018, he made it to the headlines very soon. The Brazilian seemed like he was a breakout waiting to happen and he made a lot of top sides interested in him. 
But now, he doesn't look like that player anymore having failed to transform the Hammers into a better side than what they were last year.  
20. Wolves-Diogo Jota 
Last season, Wolves' rise to prominence was credited to the strike force of Raul Jimenez and Diogo Jota. However, this season, the former has been the only positive. 
Jota has failed to follow his partner's path and therefore, not a part of the core side anymore but he still has the reputation as one of the men who made Wolves great. 
 

Featured Image Courtesy: Goal.com