Roman Abramovich has "no plans" of selling Chelsea Football Club
Long-term Chelsea owner Roman Abramovich has absolutely no plansto sell the club at a 'bargain' price, according to the club chairman Bruce Buck. The Russian billionaire has owned the Blues since 2003 and during his time at the club, the club reached new heights. 
However, in recent years there have been doubts over his long-term commitment to the club he used to be so vocal for. The Russian is recognized as one of the most passionate owners of one of the elite clubs in Europe but things have not looked like that in recent months.
The 53-year-old has reportedly not been to a home match since the spring of 2018 when the British government delayed renewing his visa. He also eventually withdrew his UK visa application prompting speculation from fans that his time at the club could come to an end soon. 
However, Buck has insisted that it is not the case. When asked about Abramovich's rumoured plans of selling the club, he replied: "So far as I know, absolutely not; to the contrary. I have never heard a word from Mr Abramovich: 'Let us get this ready for a sale,' or something."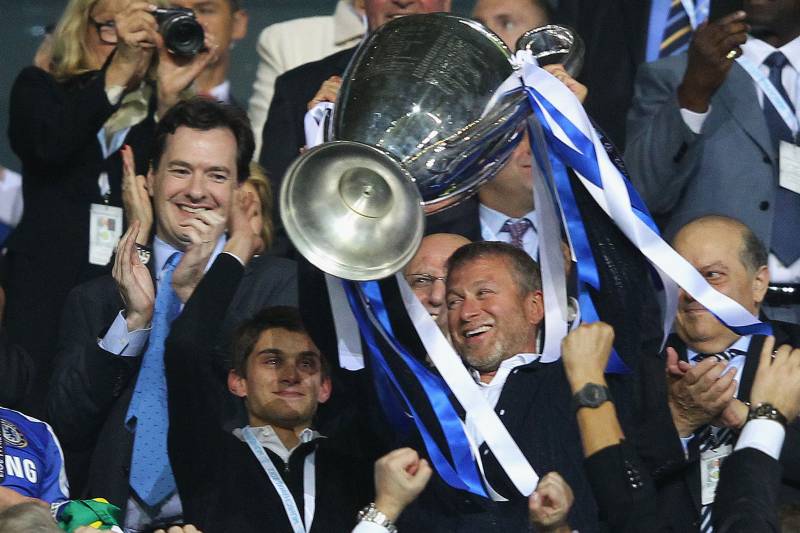 Further, he spoke about the recent problems and stated, "Because of the political situation, there are people who think they might want to buy Chelsea football club at a bargain. We do get inquiries and we really have nothing to say to these people."
"In terms of being involved, in looking at new players, talking about whether to extend players' contracts, do we buy this player, do we sell this player, [Abramovich] was always intimately involved 
in that from day one and is just as intimately involved now. 
"He talks to Marina [Granovskaia] – the board member who supervises the football operation – several times a day, every day. Marina has been doing that for seven or eight years; that has not let up or changed at all."
Abramovich has also cancelled plans for a new 60,000 seat stadium that has not helped his case when trying to prove to fans he has no intention of selling up. For a long time now, the fans have been demanding for an expansion of Stamford Bridge or to build a new stadium. Cancelling the plans has certainly not gone well with the Stamford Bridge faithful, as they keen to get what they wanted.
Meanwhile, the Blues are currently serving a transfer ban but expect to find out in mid-December whether their appeal against UEFA's punishment is successful. If UEFA revokes their punishment, Frank Lampard will be allowed to sign players in January to bolster his ranks and could be presented with a massive £150m war chest.
The west London outfit will be keen on adding more fire-power to their squad. It will be interesting to see which players are bought by them, in the upcoming seasons. They have the funds saved up and they are now ready to go.
Featured Image Credits- BBC