Ind vs SA 2019: Why Saha should play ahead of Rishabh Pant in the First Test against SA?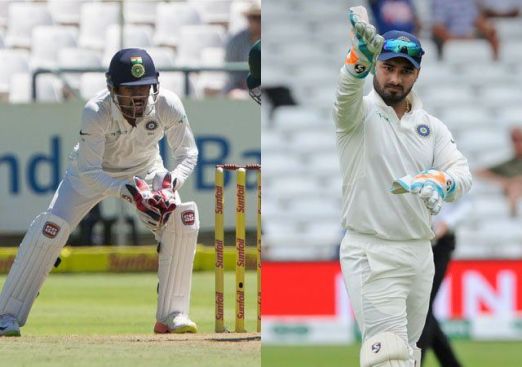 Indian team is all set to kick-start their home Test season for 2019-20 when they take on South Africa in the first Test at Visakhapatnam on October 2. 
This series will also mark India's first home Test series in the World Test Championship as the hosts would eye another 120 points that are up for grabs in the upcoming three-match Test affair against the Proteas.
After a winning start to the Championship with a series win against West Indies, Virat Kohli and his men would want to continue their merry run in this format. However, despite a victorious effort in the Caribbean, India will have a few questions to answer before they take the field in the first Test. Kohli will have his work cut-out to feature the best playing XI in the first Test.  
As far as wicket-keeping is concerned, there will be a toss-up between Rishabh Pant and Wriddhiman Saha as to who will be the first-choice wicket-keeper. In the last Test series against West Indies, Pant was given the nod ahead of Saha, despite the latter being a part of the 15-man squad. However, wicket-keeping in India is a difficult venture altogether. 
Pant has struggled with the gloves in England and Australia, where conditions were conducive for fast bowling to offer seam off the wicket. And in India, where wickets will offer considerable turn at the start of the new season, the hosts would want to have their best glove-man behind the wickets to keep against the Indian spinners. 
This is one of the major reasons why Wriddhiman Saha, who last played a Test against South Africa at Newlands in 2018, is the right option to get a go-ahead of Pant. 
Saha, who has been India's best wicket-keeper in Tests by quite some margin, was a regular in the Test team before his shoulder injury saw him left out of the Test squad. He also has the experience of keeping to the duo of Ashwin-Jadeja in home conditions and has done no wrong to be left out from the playing XI. He is quick behind the stumps and possesses safe hands against the seamers.
The only thing going for Pant is that he is a better batsman. But, his recent showings on the international stage and his lack of composure could turn the tide in Saha's favour.
While the team management has been backing Pant even in the Test format, it will be interesting to see if Saha gets a chance at any point in this series.