Team Alliance to swap out its entire Dota 2 roster
Team Alliance, one of the heavyweights in Dota 2 has decided to perform a hard reset and let go of its entire roster before the new season begins.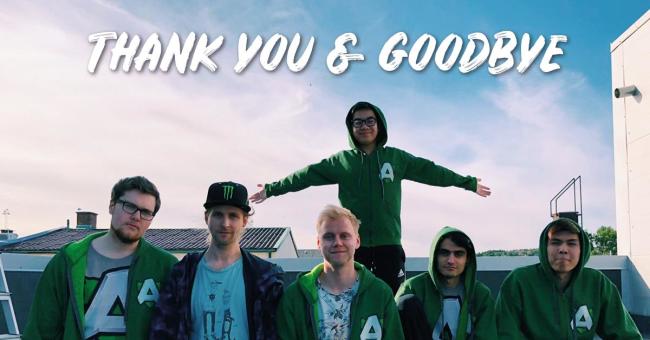 This will mean that Alliance has to build its roster from scratch before the next season begins. Contradicting initial reports which stated Team Alliance will be retaining the roster for the 2019-20 Dota 2 circuit, the latest update from the team proclaimed that both the management and players have already agreed upon a transfer.
The squad of Alliance, captained by Aydin "iNSaNiA" Sarkohim was formed in 2017. The players in the team include:
Michael "miCKe" Vu
Max "qojqva" Bröcke
Tommy "Taiga" Le
Samuel "Boxi" Svahn
Aydin "iNSaNiA" Sarkoh
Max Brocke was the last addition to the team after superstar Loda decided to stick to the sidelines in his new role as coach. This move is what enabled Alliance to secure Max's signing.
Team Alliance confirmed this move through Twitter by sending out a tweet with its roster and a caption that stated, "Today we thank our players for 2 wonderful years together and wish them all the best for their next adventure."
The swapping out of Alliance's roster will come as a heartbreak to many fans. However, Loda has his work cut out for him. With the confirmation of the roster's departure, all eyes will fall on Loda and how he is going to go about the process of rebuilding a roster from scratch.
The co-founder and coach Jonathan "Loda" Berg said that it was indeed a sad day for Team Alliance. "All the hard work, long nights, happy times, but also devastating defeats. But we are also happy and proud to have gone through this journey together, to have been able to grow with them during such an important part of their careers," he added. 
It appears that Team Alliance has not entirely released the roster. The official statement said that they are being transferred and not released outright. This suggests that the 5 of them will be playing together on a different team! Other teams like Liquid, OG etc. are already prowling for players to fill the gaps in their ranks. 
However, Alliance assured that they will announce their roster soon. We expect them to announce it shortly, mostly in time to compete in the DPC qualifiers on Oct.5. Coach Loda said he was very happy with his squad. 
"Up until this point we have achieved all that we set out to do with Insania, Micke, Boxi, Taiga and Qojqva. But now, we look forward. I can't wait to show you what we have in store for 2019/2020. Alliance is back, and won't be leaving anytime soon," the pro-gamer added.