SC East Bengal vs Odisha FC Match Prediction: Indian Super League 2020-21
SC East Bengal vs Odisha FC Preview:
The year has changed but we have two teams that are still struggling to find their feet in the tournament. Sunday will witness SC East Bengal vs Odisha FC as the battle of who manages the win before the other continues.
SC East Bengal haven't had a great season if compared to what the other Kolkata outfit has managed to accomplish in the competition this season. The team has failed to impact tactically even though they have a legendary player Robbie Fowler as their coach.
With every new loss, things are turning impossible for Bengal, and Fowler and co. should now focus on how to save themselves from humiliation. Stuart Baxter has not managed to keep his side alive in the tournament too, and he can only hope that Odisha open their account in the upcoming game.
SC East Bengal vs Odisha FC: Fact Check
1) Both the teams have a record for the joint-least goals scored in the tournament.
2) One SC East Bengal player, Eugeneson Lyngdoh is now a part of Odisha FC having been a member of SC East Bengal before that.
3) Bright Enobakhare has played for Wolves in the Premier League.
SC East Bengal vs Odisha FC: Team News
For SC East Bengal, Ankit Mukherjee is most likely to feature after leaving ATK Mohun Bagan. However, a lot of people may not find this move a smart one considering the position both teams are in at the moment. With some new signings coming in, Fowler would hope that they boost the morales of the players that are already at the club.
For Odisha FC, Marcelinho is a doubt. Odisha will still look to continue with the usual set up, with both Manuel Onwu and Diego Mauricio starting together, hoping that the players provide the perfect balance to the Juggernauts.
Players to Watch Out:
Matti Steinmann (SC East Bengal)
Playing his maiden season in the ISL, Steinmann has managed to catch a lot of eyes towards him. His brace against Chennaiyin FC recently helped his team manage to get a point out of the game, and he would hope that he gets into the number's game more often from now.
His composure, vision, and the ability to slide in between two defenders make him a special pick and a real threat for Odisha FC.
Cole Alexander (Odisha FC)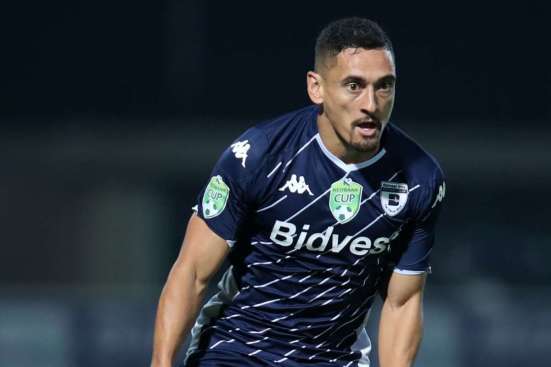 The South African has done ample work for the Juggernauts this season and he would want to help his team win their first game very soon. Being a midfielder, his work-rate is exceptional and that kind of commitment is something that will inspire other players to put in more effort for the team.
He can create chances, score at times, but most importantly, he can break passes, tackle efficiently, and do things that we don't witness in the game on a regular basis.
East Bengal vs Odisha FC Prediction
Both the teams will look at this game as a very important one. Three points here would mean a lot for both outfits have a chance to fight hard for something that doesn't seem possible at the moment but not impossible too.
Sportco predicts SC East Bengal to win.