5 top quality players who had a significant drop in their form from last season.
The first half of the 2020-21season has come to a close. Starting a new season amid the pandemic, sans fans in stadium, the bio secure bubbles and the everlasting fear and trauma, it was a challenging road ahead, this season. 
Starting just 4 months back in September, than the usual late July, most of the league have adapted to tougher fixtures and games in close proximity to allow the season to continue.
Generally after every transfer, players have difficulty in adjusting and organisation within the team. This results in a drop in their level. While some players adapt to the new situation quickly, others take some time. In this list we have excluded players who were transfers this transfer window.
While some of the players surely excelled even in these tough times, for some other the battle against Covid only seems too much. Here is a list of 5 players who had a significant drop in their form from last season.
Pierre Emerick Aubameyang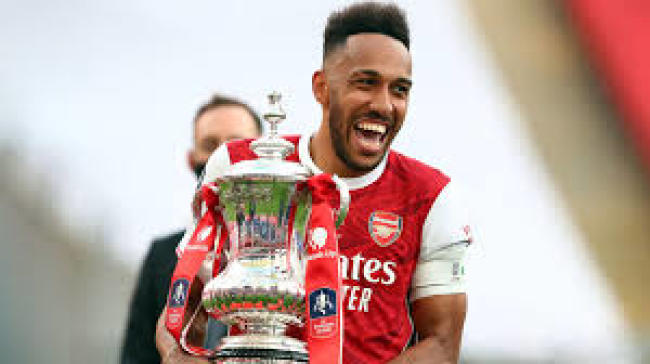 The Arsenal captain was on fire last season. Leading the Gunners from the front, Pierre-Emerick Aubameyang ended the Premier League with 22 goals, only bettered by Jamie Vardy. 
Amid all the drama with the Emirates, Aubameyang stood a standout performer. Playing in both as the left winger and a center forward, Aubameyang was the chairman of both the creative and scoring department for Arsenal.
But this season things have gone pretty bad for Gabonese international. In 15 appearances for Arsenal he has scored just 5 times, netting every 257 minutes. 
At times he has been so frustrating that the coach has been forced to leave him on the bench than start him. He has been missing open chances, and his dribbling has been extremely poor. 
A centre of drama in Emirates, Aubameyang has been far from his best.
Benjamin Pavard
The solid man, the Bayern Munich's defence last season, Pavard is enduring a hard time with the reds. He has a significant drop in quality. Pavard's attacking flare is all gone. He is yet to register a single dribble this season. His crosses are wayward, and he has only one assist to his name with 1 goal for the show.
The Frenchman's last great game with Bayern's shirt was in June, the final of DFB Pokal. Since that game he is putting in only average performances. Off lately, his defending too has suffered a lot. His poor positioning is keeping huge spaces in the right wing to be exploited. Also his perfect timed tackled are now causing more fouls than recoveries.
The poor display form the no.5 has costed him his place in the line-up. He is regularly subbed off by the 60th minute. Also Buona Sarr and Niklas Sule are now preferred to start in Pavard place as a right back. The World Cup hero for France is having a tough time this season in Bavaria.
Jadon Sancho
The English man in Bundesliga, Jadon was the top assist maker and scorer for Dortmund last season. His cheeky dribbles pace and perfect passing, is a heart winner. 
Last season there was steady news of him moving back to England, to his youth club Man City or to their arch-rivals Manchester United. The move never finalised, and Sancho ended up signing a new contract with Dortmund.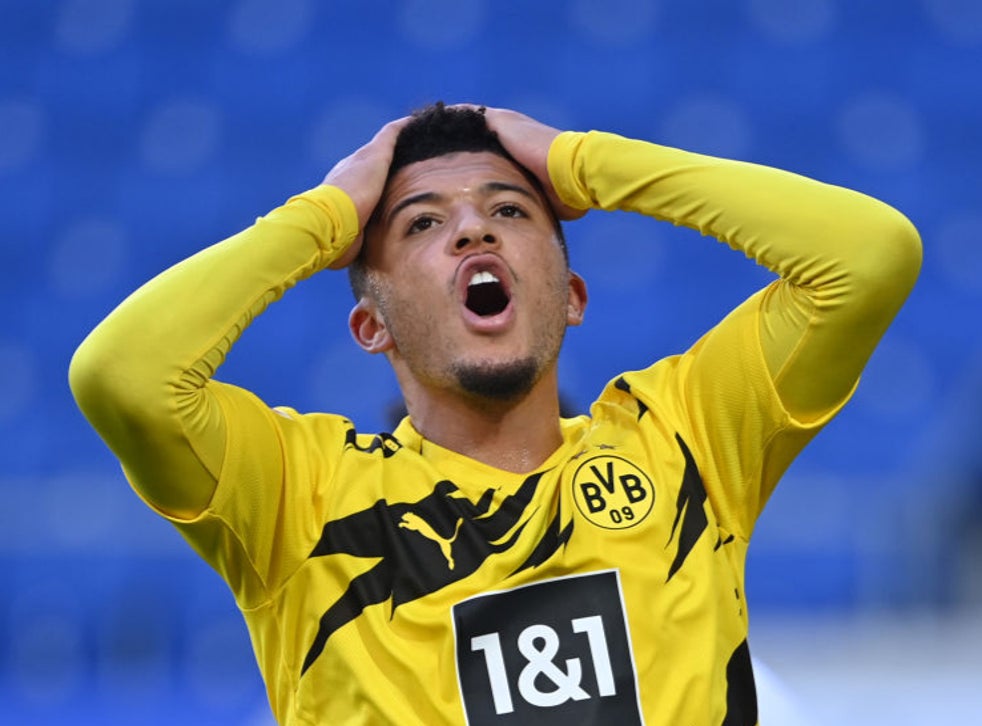 But Sancho has not been able to repay the faith up in him, with the new contract. While his creativity hasn't reduced any since last season, with 9 assists from 20 appearances, but his scoring has been far from best. 
Jadon Sancho is yet to score in the Bundesliga and has just 4 goals this season. He is now finding the net every 338 minute or once in every 4 matches. Though sooner or later, Sancho will regain his shining lusture, but this difficult time must be well managed.
Raphael Varane
The 2019-20 season with Real Madrid for Raphael was incredible. He was defensive partner with Sergio Ramos. The duo kept putting in wonderful performances. They were a defensive rock, and led the club to its 36th league title. 
However, with the end of the La Liga campaign, also ended Varane's sunny days. The Frenchman had a horrible Champions League outing against Manchester City.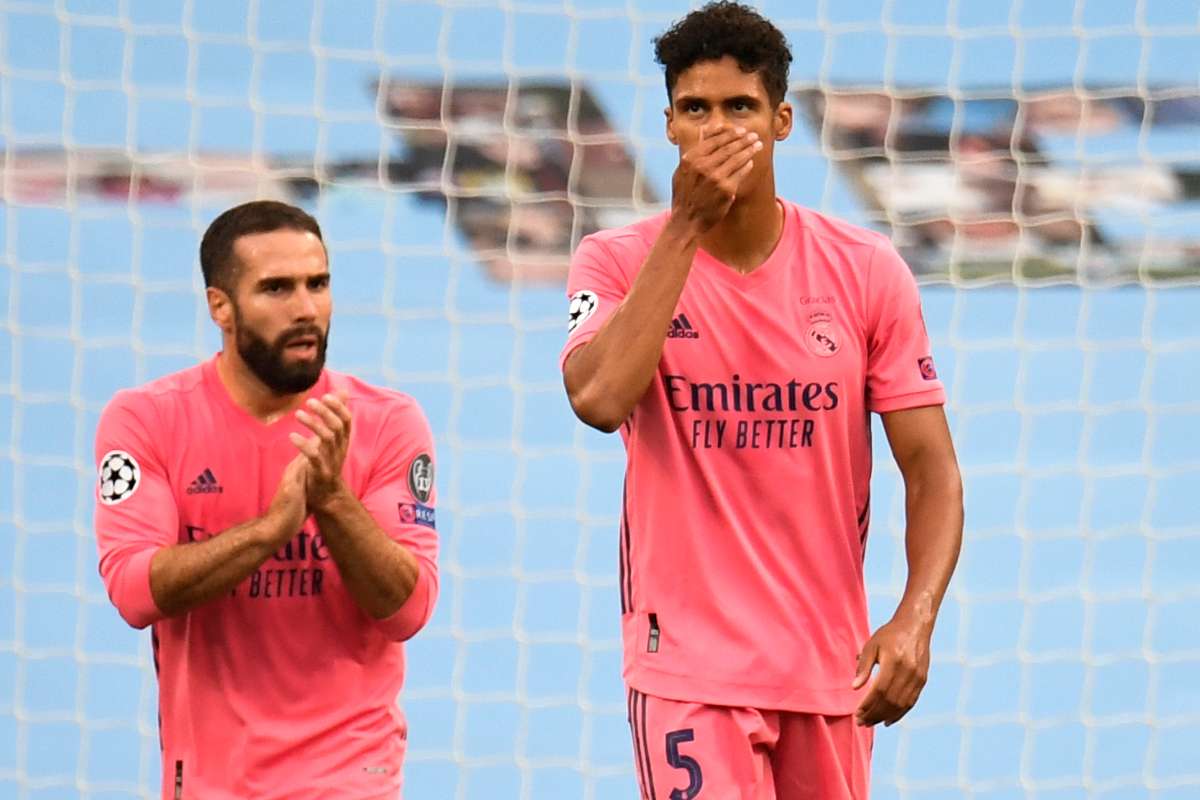 With the turn of the season Varane's form dipped even more. Raphael Varane has had absolutely no contribution for the scoring charts. He has just managed 1 shot till now on target this season. But his defending too hasn't remained the same. 
Varane is regularly committing mistakes and silly fouls.To make things worse, the French International has already scored 2 own goals this season.  Without Ramos the whole Madrid defence looks to be in a poll, unable to pull off any proper match. The performances being put in by Varane are too frustrating for a player of his calibre.
Paulo Dybala
La Roja again seems to be in amidst some drama. After having a patchy start last season, Paulo regained his stardom. He completed the 2019-20 season with 17 goals and 14 assists. He was voted the Serie A MVP (Most Valuable Player) for the incredible campaign. He formed a wonderful duo with Cristiano.
But the change of manager seems to have gone all wrong for the Argentinean. This season his scoring outputs has falls invariably. His tally of 2 goals and 0 assists represents just 4% of total goals by Juventus. 
The Ronaldo-Morata duo loves doing things among themselves, and the Argentine cannot complete a trio with them. He has played a full game with the team only 3 times this time. Dybala's contract expires this season. And it seems this is his last with the Old Lady.
Featured Image Credits - getty images / M. Atkins