Paul Scholes urges Ole Gunnar Solskjaer to sign Mesut Ozil from Arsenal
Former Manchester United midfielder Paul Scholes has urged the Red Devils to sign Arsenal outcast Mesut Ozil. The Red Devils' legend believes Ozil still has the quality to be a 'short-term' solution to Ole Gunnar Solskjaer's problems. Scholes, now 44 years old, remains a big fan of Ozil despite his dip in form in recent months. The Englishman has urged his former employers to offer the Arsenal outcast an escape route from the Emirates and take a chance with him.
The German World Cup winner has made just two appearances for the Gunners this season, after failing to impress Unai Emery. He was once again left out of the squad to face Vitoria SC in the Europa League as his Arsenal nightmare continues to haunt him.
Manchester United have managed to recover in recent times and Scholes was pretty critical of his former club.
Speaking on BT Sport, presenter Jake Humphrey said: "We think you might have got the answer though [to United's problems] - Mesut Ozil."
"I knew you would not want me to say this on air but we were watching the game and you said someone like Ozil would make a real difference in this team. He is completely not involved for Arsenal this evening."
Scholes responded: "Yeah, I can not understand it. I think he is a player who can link a team together. I think he has got great quality, he has shown that in his career. He could be an answer short term, I do not know. I think that would be up to him ultimately, if he wants to take a pay cut."
"No, I probably can not [see it happening] but I just think he is the type of player, short term, that Manchester United could do with."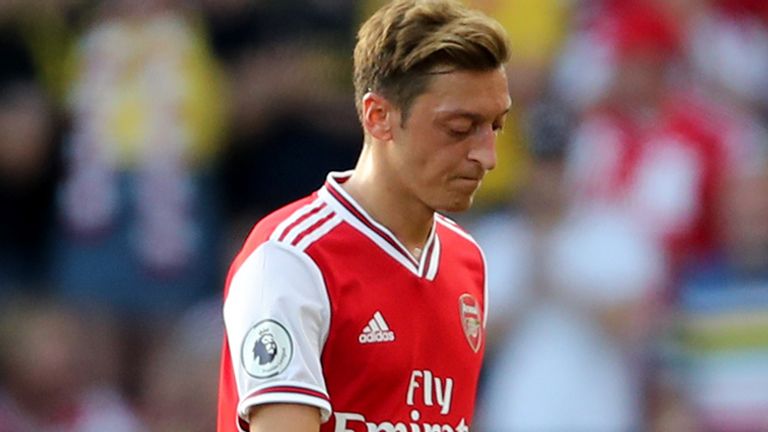 For quite some time, Manchester United have been craving for a quality a number ten. Juan Mata is a shadow of the player he used to be while the likes of Jesse Lingard or Andreas Perreira are clearly not good enough.
Ozil will go down as one of the best-attacking midfielders of this generation and even in the twilight of his career, he surely will do a better job than that of the likes of Lingard or Perreira.
However, Manchester United are in no place to take a gamble. Ozil's wage bill is also a big issue and is the reason why there is not much interest in the Arsenal outcast.
The former Real Madrid play-maker is on a weekly wage of £350k and unless he takes a huge pay cut, interest from other European clubs seems unlikely.
Cover image credits: Fox Sports Asia