Serena Williams: Tennis Profile | Records | Personal Life | Clothing Line
Serena Williams, the star American tennis player and former World No.1 in women's singles tennis, has dominated the sport for years and one can not deny that she still has some steam left in her. 
Her style of play revolutionized the game as she won 23 grand slam titles, more than any other woman in the Open Era and second-most only to Margaret Court who has won 24 Grand Slams. Serena Williams was ranked No1 by the Women's Tennis Association on eight separate occasions between 2002 and 2017.
Serena Williams: Player Profile
The 39-year old stands 5 ft 9 inches tall, and primarily a right-handed baseline player whose gameplay is based on her instantaneous control of rallies. 
Serena Williams also possesses a powerful first serve. Her return of serve and forceful groundstrokes have been the brutal force in her successful career. The American forehand and double-handed backhand are considered to be the most powerful shots in the women's game. 
She is also the all-time leader of prize money winnings, having won $94.2M. Her record for single-season prize money earned stands at $12.3M.
Growing up as a child
Serena Williams was born on 26 September 1981, in Saginaw, Michigan to Richard Williams and Oracene Price. 
Being born amongst five sisters, Serena was the youngest among them. Venus Williams, who later on became a celebrated women's tennis player in the professional circuit like her is her full sister while Yetunde, Lynda, and Isha Price are her half-sisters from her mother's side. 
While the children were young, the family moved to Compton, California, where Williams started playing the game at the age of four.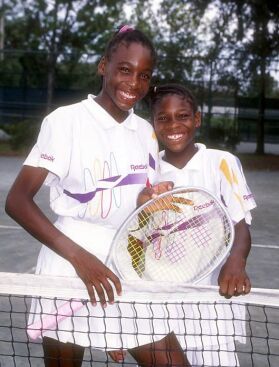 Serena and her sister, Venus were homeschooled by their parents. They learned the ropes of the games from their father and mother, As they were their earliest mentors and subsequently became official coaches of tennis. 
There were also other mentors to help the Williams sisters namely Richard Williams, a Compton man who shared their father's name and would later go on to start The Venus and Serena Williams Tennis/ Tutorial Academy.
How it all began...
When Serena Williams was nine-years-old, her family moved again to West Palm Beach, Florida from Compton so that the sisters could attend the academy of Ricci Macci, who polished their inborn talent and skills. 
As a child prodigy, she had scored 46-3 in the United States Tennis Association Junior Tour and ranked No.1 in the ten and under division. However, the father pulled the sisters out of the competition considering the demanding schedule and not risk burnout so they could focus on school work.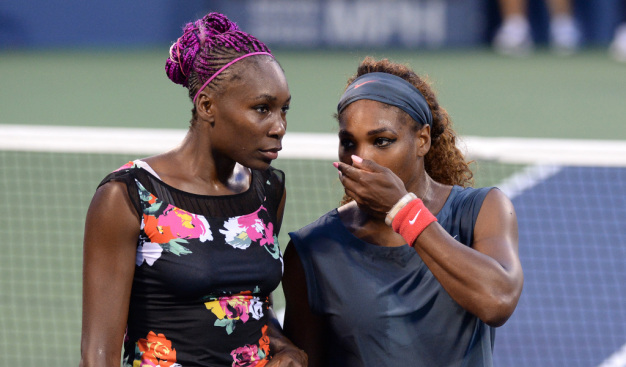 Experiences of racism also led the father to take such a decision as he had heard derogatory remarks about the Williams sisters from other parents. 
By 1995, when Serena Williams was in the ninth grade, her father pulled his daughters out of the Macci Academy and from then on continued all coaching at their own home. Her parents wanted their daughter to wait until she was 18 to participate in professional tournaments, But Serena Williams was more than eager to make her mark.
Serena Williams at the Grand stage
By the age of 14, she entered the world of Professional Tennis. Starting from the rank of 304, Serena Williams zoomed through to work her way up to rank 99th. 
Making her way to top 100, she defeated the World No.7 Mary Pierce and World No 4 Monica Seles, recording her first career wins over top 10 opposition and in turn becoming the lowest-ranked player to defeat a top 10 ranked opponent in a tournament. 
After this, there was no looking back for Serena Williams as she went on to become one of the all-time greats of the sport.
In the 1999 US Open, defeating Martina Hingis, Serena Williams won her first Grand Slam title and became the second African American woman to win a Grand Slam at the age of 17. 
From the period from 1999-2019, the American tennis player has gone on to play 33 Grand slam finals. She also holds the most Grand Slam titles in doubles with 14 and mixed doubles with 2. She won all 14 Grand Slam double titles with her sister Venus Williams and the pair are unbeaten in the doubles category.
Personal Life
Away from the sport, Serena Williams is married to Reddit co-founder Alexis Ohanian. In April 2017, Williams posted a sideways picture of herself on Snapchat with the caption 20 weeks. 
Later that evening, when the news was confirmed that the couple were expecting a baby. Serena was 20 weeks pregnant meant that the American legend won the Australian Open Grand Slam in January while being 8 weeks pregnant. In September 2017, She gave birth to her first daughter Alexis Olympia Ohanian, Jr.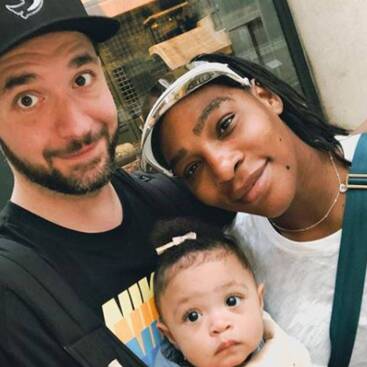 Apart from Tennis, Serena Williams has extended her area of influence to films, television, and fashion. She starred and did voice roles for a couple of movies and television shows and has also appeared on the cover of various magazines. 
Serena Williams launched her own line of clothing called 'Aneres' in 2004 and her signature collection of handbags and jewelry. The Williams sisters have released a couple of publications and it was in 2009 she released her first solo autobiography titled 'On the Line'.
Sportco took you through a journey on the life outside of the court of one of the most celebrated Tennis player in the World and do you think the 39-year old will be able to break the record of tennis legend Margaret Court? Stay tuned with Sportco as we will bring you another intriguing article on the unique stats and playing style of the former World No.1.