Top 3 best midfielders in FPL with less than 10% ownership
We are almost in the last phase of this season of Fantasy League. It is the make or break time for all the FPL managers. The performance in this phase will determine how you did this season. This is the time when all the managers look for differentials to get ahead of the pack. 
A good differential can prove to be really valuable at this stage as it might give to an edge over others for weeks to come. So, let's look at three best midfielders under 10% ownership.
#1. Heung-Min Son (£10.0m)
You don't often get Heung-Min Son as a differential in FPL. Ever since Jose Mourinho came in Tottenham Hotspur as their manager, Son has been in fine form for his team. 
He has been scoring goals regularly and has been providing good assists from the wing. Apart from the red card that he got in December, he has not put a foot wrong. 
In the last two weeks, he has scored 15 points in total including an 8-point haul against the defending champions, Manchester City. 
Spurs are scheduled to face Aston Villa next and the kind of form he is in at the moment, his owners can expect another good performance from him.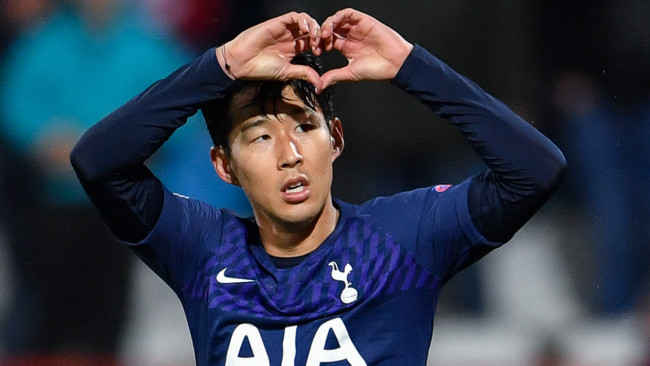 #2. Riyad Mahrez (£8.5m)
Managers are reluctant to get Mahrez into their team due to City's rotation policy. 
However, considering the history and their form in this season, Mahrez is one of the few players who has been getting regular starts more often than not. 
He is in great form at the moment with scoring 22 points in his last three starts for the team.
Manchester City's fixtures are looking good at the moment as they are scheduled to face Manchester United and Leceister City in two out of their next three fixtures, but it just means that they would play their best players aka Mahrez in those though games. 
Besides, Mahrez is someone who thrives in difficult fixtures. He scored 8, 4, and 10 points in City's match against Leceister, Man United and Chelsea respectively.
#3. Richarlison (£8.1m)
Everton's Richarlison is your ticket to get ahead of the curve. Richarlison wouldn't have under 10% ownership in FPL had it be not for the injury that kept him away for a couple of game weeks. 
Now, looking at his fixtures, managers are hesitant to get him as his next four fixtures are against the traditional top 6 teams. But, like Mahrez, Richarlison too thrives against tougher opponents.
This season he has scored goals against Man City, Liverpool, Chelsea, Leceister, and Wolves among others to establish himself as one of the priced assets of FPL. 
In his last three starts, he scored a total of 19 points including a double-digit haul against Brighton. He has just come off an injury, so he would be raring to go and score some more goals for his teams.
Cover image credits:  FourFourTwo