Three strikers Barcelona should target as Luis Suarez successors
La Liga giants Barcelona have been fortunate enough to see some of the best players of their times put on the club's shirt for years. 
They have had a host of iconic players grace Camp Nou over the years. While Lionel Messi has been the undisputed showstopper at the Catalan club in the last decade, he is certainly not the only player at the club who will be remembered for eternity. 
Luis Suarez is one of greatest strikers of this generation and also one of the most complete strikers the game has ever witnessed. And, he has been gracing the pitch for his dream club Barcelona since 2014 following his move from Liverpool. 
But, every good thing must come to an end some day and it seems that Suarez is nearing that time at Camp Nou. 
He is 32 right now and even though he has not been particularly struggling this season, Barcelona must start looking for a capable successor of the Uruguayan goalscoring icon. Suarez has scored 11 goals this season in 18 games while providing five assists and it will not be an easy task for Barca to replace such a talented and prolific forward. 
However, it is as it is and Barcelona must start their search soon and in this article, we will discuss three young strikers who have what it takes to be ideal successors of the legendary striker at Camp Nou. 
 
1. Timo Werner - RB Leipzig 
The 23-year-old has already made a name for himself in Europe and has been really prolific for both club and country. Almost every big club in Europe has been linked with the young pacey forward in the past and Barcelona are not an exception.  
Now aged 23, it would be the ideal time for Werner to look for a bigger challenge and Barcelona can certainly provide him that. 
The German has been as impressive as ever for RB Leipzig this season has scored 20 goals in all competitions already this campaign while setting up nine for his teammates, which shows that he can create as well as score just like Suarez. 
2. Erling Braut Haaland - Red Bull Salzburg 
Another player who has made a name for himself from the Red Bull umbrella of clubs is young Norwegian striker Erling Haaland. 
Just 19 years of age, he is one of the hottest prospects in world football right now and is being chased by some of the biggest clubs in Europe. 
Barcelona should also register their interest in the youngster better late than never as he seems to be a once in a generation player.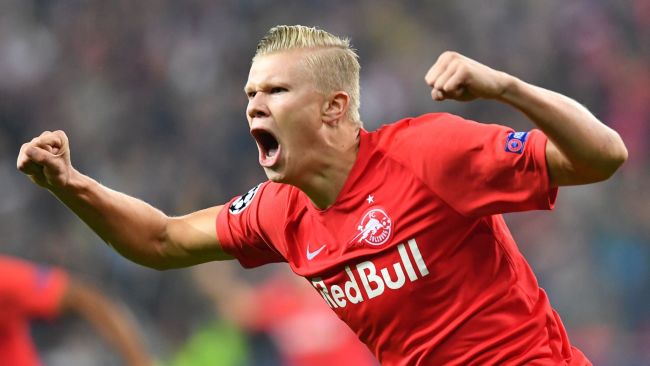 Haaland has already scored 28 goals in all competitions this season in 22 games while setting up seven for his teammates. 
Despite his huge frame and physique, Haaland is exceptionally quick and technically gifted and such a package is a very rare. He is still a raw talent but Barcelona can certainly consider signing him to deputize Suarez as of now and succeed him in a couple of years when Suarez decides to call his time at the club. 
3. Lautaro Martinez - Inter Milan
There are very few strikers in the world who are in a similar mould to that of Luis Suarez. Suarez is much more than just a goalscorer and such forwards are really hard to find. 
But, there is one emerging striker who looks a lot similar to the Uruguayan in terms of his style of play and that is Inter Milan striker Lautaro Martinez. 
The 22-year-old has been phenomenal for Inter since he joined the Nerazzurri and has been a major force behind their title challenge this season thus far.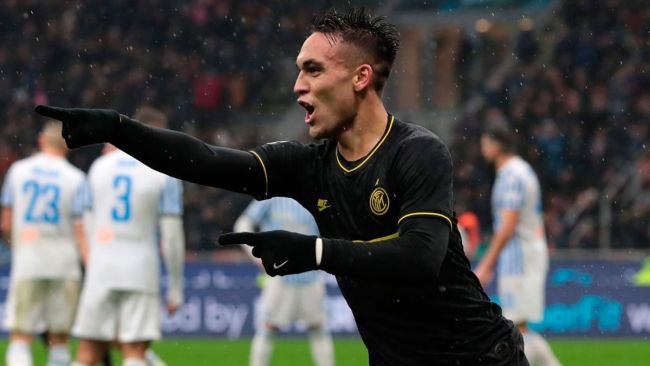 Hailing from Barcelona's poster boy Lionel Messi's motherland Argentina, Messi would certainly be aware of Martinez's talents as he has already nailed down a place in the national team. 
Messi can certainly have a great influence in Barcelona signing the young striker should the club decide to pursue their interest in him.
 A striker who works his socks off for the team, Martinez has every ability to replace Luis Suarez in the long run and should be Barcelona's top priority.
Featured image credits- AS