Styrian Grand Prix 2021: Verstappen Takes Wing At The Red Bull Ring
Max Verstappen did it yet again at the Styrian Grand Prix! It's his third win at the Red Bull Ring and his season-best fourth win.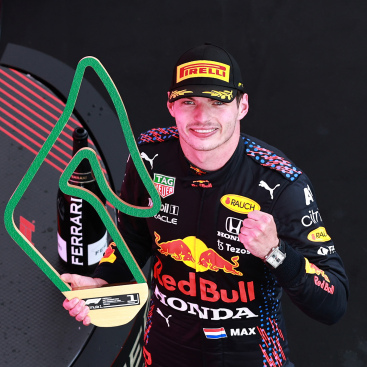 Round 8 of the 2021 Formula 1 season was concluded on June 27, 2021 at the Red Bull Ring in Spielberg, Styria. 
This is the second Austrian GP (Styrian Grand Prix), which was initiated last year because of rescheduling of the season due to COVID-19 and is held on the same track as that of the traditional Austrian GP.
Momentum Gradually Shifting From Mercedes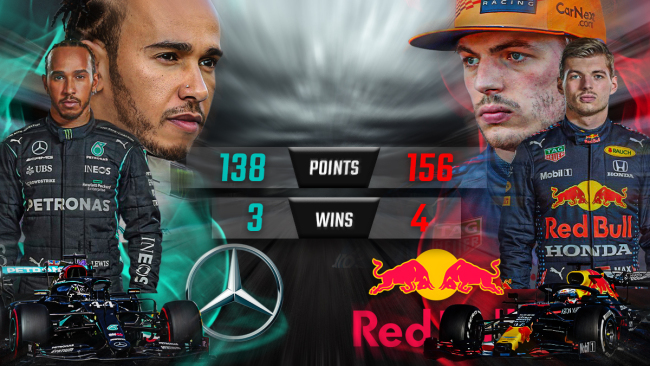 It was full send by Max who kept pushing till the end despite facing gusting winds and brake pedal issues. His pace was so amazing that on lap 49 he was lapping Lando Norris (P5) while at P1. It's a triple win at the Red Bull Ring for him and his season-best fourth win.
Max is a title favorite, with a whopping 35 seconds finish ahead of the 7-time world champion Lewis Hamilton who had to settle for P2 yet again. Sergio Perez, due to a slow pit stop, lost P3 to Valtteri Bottas by a close margin as he finished fourth on the grid.
Leclerc 'Styrian' Clear of Trouble After Contact
Pierre Gasly had an awful start to the Styrian Grand Prix as Charles Leclerc made contact with the Frenchman, causing a left rear puncture to the AlphaTauri and front wing damage to his own Ferrari. Gasly had to retire early in the race. 
The accident also sent Antonio Giovinazzi's Alfa Romeo into a spin at Turn 3 and caused a puncture in Nicholas Latifi's Williams. They finished P15 and P17 respectively.
Charles Leclerc was voted 'Driver of The Day' for his fantastic recovery drive and overtakes. This stirred a wave of criticism among fans and rightly so, since he got Gasly out of the race and blighted the front wing of Kimi Räikkönen's Alfa Romeo which should have attracted a penalty by the FIA.
The vox populi is that Carlos Sainz would have been a better contender for DOTD for the Styrian Grand Prix. 
Leclerc made poor judgments and ruined his and other drivers' race on lap 1 but managed to get back to P7 where he started. On the flip side, his teammate Carlos, without spoiling his race, moved up 6 places and finished in a better position (P6).
Leaving that aside, it was a de facto great finish for Ferrari at the Styrian Grand Prix after a disappointing French GP with both the drivers falling out of points. 
The Russell Curse
Running for eighth, George Russell was doing great until his car decided to give in. A Williams ahead of an AlphaTauri, Ferrari, Aston Martin, and Alfa Romeo was an unusual sight. 
However, bad luck hit yet again as his first pit stop lasted 18 seconds and after a second pit stop for pneumatic cooling, he finally retired at the end of lap 38; the chance of a first point finish for Williams, since Germany 2019, slipping through his fingers.
The weather forecast hadn't been accurate for the weekend. There was no thunderstorm as predicted and it was boiling hot over the Red Bull Ring on race day. So naturally, tyre heating was an issue, but the teams still stuck to their one-stop strategy.
No Schnitzels for Daniel This Time 
The Australian, Daniel Ricciardo, made a good start for McLaren, hiking up to 4 places in the beginning laps but loss of power pushed him down the ranks, to P13.
Lance Stroll, Fernando Alonso and Yuki Tsunoda finished within points at P8, P9 and P10 respectively at the Styrian Grand Prix.