Luis Suarez tests positive for a coronavirus infection
The latest victim of the coronavirus is ex-Barcelona striker Luis Suarez who is set to miss the games against Brazil that too a World Cup Qualifier and Barcelona (La Liga) at the weekend
The International break has caused clubs more damage than ever but it's not the injuries that are completely responsible 
Uruguay confirmed the news by releasing a statement that Luis Suarez and his team-mate Rodrigo Munoz along with a backroom staff member have contracted the virus.
Suarez will be a huge loss for the Rojiblancos as they are going to face one of their biggest battles of this season, Barcelona. The Uruguayan's presence against his former club would've helped Diego Simeone and co. not only physically but tactically too.
The former Liverpool forward spent six years at Camp Nou but his departure was pretty Madrid-like and for a nominal fee, something he would have never dreamt of.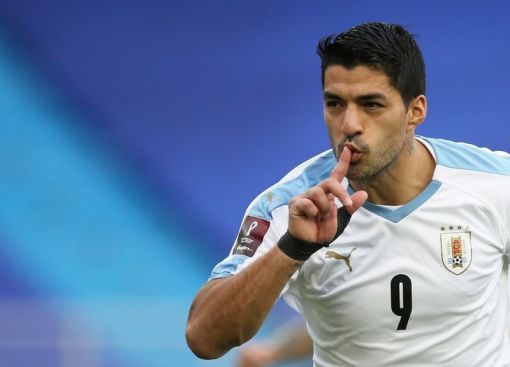 Suarez has played for Simeone in only nine games in the Spanish top-flight till now but he has been instrumental in the team's unbeaten run, firing five goals in just six games.
Only Real Sociedad's Mike Oyarzabal has scored more. However, he has played three more than the Uruguayan striker. The 33-year-old has had 22 shots so far in the league, eight of which have been on target.
Both the numbers are the highest by any Atletico Madrid player so far this season and this depicts the impact he's had on their performance.
Before testing positive, Luis also spoke to Marca talking about how he was treated in an unjust way by his former club. 
Suarez said," I was sad and hurt by the way I felt, I already said it. But when they close a door, five more open to you where they value my work, professionalism, and trajectory. I feel proud."
"Where they did not want me, there was another that wanted me. I found my happiness and I'm enjoying this moment now."
Unfortunately, Suarez won't get to prove the worth of a gem Barcelona gave away so cheaply in their upcoming game and he will hope that he turns up well in-form once he tests negative and is declared fit to feature again.
Featured image credits- espn.com