Player Analysis #2: Jack Grealish
How it all started: 
Jack Grealish, Villa Park's main man joined the club at the age of six, making his senior debut for the club in 2014, following a loan at Notts County.
The English man was eligible to play for both England and the Republic of Ireland and was also a part of Ireland's under-21 team before he committed himself to England in 2016, winning the 2016 Toulon tournament later that year.
Early Struggles: 
Jack Grealish's position in the Villa squad was not cemented when he made his debut. However, things started to open up when he helped Aston Villa win the Hong Kong Soccer Sevens Shield title.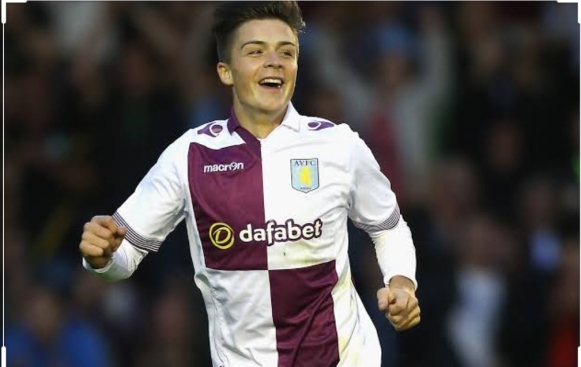 That was when he received a brand new four-year contract from the club in 2014 as his contract was due to expire in 2015.
The struggles began when he was warned by Aston Villa manager Tim Sherwood as popular media outlet The Sun published pictures of the winger taking a dosage of nitrous oxide for recreational motives.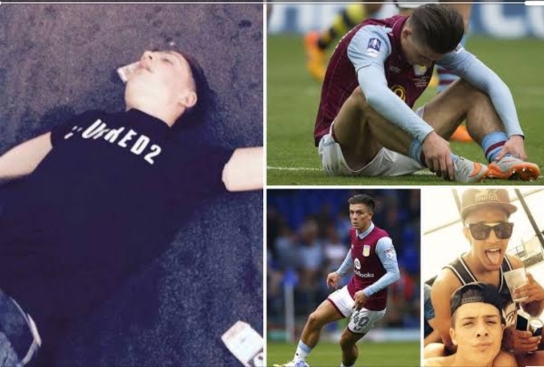 Grealish went on to score his first goal for his boyhood club in September 2015, which was a 20-yard shot against the Foxes. However, the Villains lost 3-2.
Just a couple of months later, he was again under the scanner as he was found clubbing just after his club's heavy defeat 4-0 to the Toffees, Everton.
The 25-year-old midfielder is very hardworking and he also showed sparks at several moments in his career but the discipline was not there. He still needed a big hit to at least act more mature.
Just after he lost 16 games in the Premier League with Aston Villa in 2016 and finished last, September 2016 saw another internal disciplinary investigation on the England winger.
It was reported that Jack Grealish was found at a party at a Birmingham Hotel which was later shut down by the police. Things did not seem to end as he was then suspended for three matches after he stamped on Connor Coady and accepted his fault.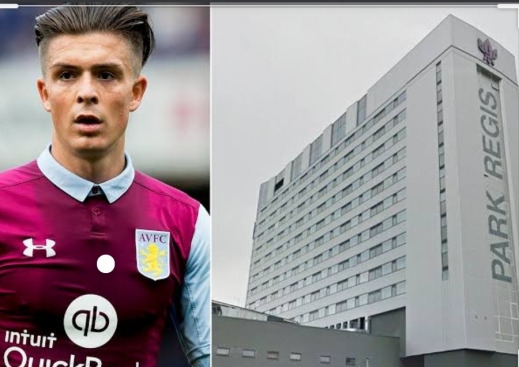 Not everywhere it was Grealish's fault and March 2019's fiasco was proof of it. The Villa player was hit on the neck by a pitch invader when he played away at Birmingham City.
Grealish went on to score the winner while the convicted were sent to prison for 14 weeks.
The Dramatic turn: 
After the drama in Birmingham, the 25-year-old captained his side and won a club-record ten games consecutively.
After being away from the Premier League for three years, Villa was granted a place in the playoffs and wins against West Brom and Derby County helped them achieve promotion.
Jack Grealish has always seemed to have a spark since then and he had a pretty satisfying 2019-20 season individually although Dean Smith's Villa was hooked until the final day of the season to confirm their presence in the English top-flight.
He was the most fouled player that season and his presence all over the pitch were evident. He was very close to a move to Manchester United but the Red Devils ended discussions with Aston Villa as Villa demanded an excess of £70m.
That led to Grealish committing on a long-term basis with his parent club as he signed a contract, keeping him at the club until 2025.
Current form: 
After some decent business in the summer transfer window, Aston Villa started off the season very well. However, the game against Jurgen Klopp's Liverpool changed the whole dynamic at Villa Park as they thrashed the defending champions 7-2.
Grealish has been on fire since then as is proving everything that was left for him to prove last season. His involvement was always there but now the numbers have turned up too. Chelsea loanee Ross Barkley and Villa's new signing Watkins have been instrumental in helping the 25-year-old flourish more and play the ball in dangerous areas.
Jack is also a part of England's squad in the UEFA Nations League and Gareth Southgate, the England manager could not be more proud of the Villa man.
Currently, Jack Grealish has four goals and six assists in seven league games, and his ability to play as a winger and in the midfield only adds to everyone's problems.
Featured image credits- talksport.com