Suns trade Cameron Payne to Spurs || NBA Trades
The Phoenix Suns, who went all-in on a championship run with the acquisition of Bradley Beal in June, made some minor moves on Sunday. They signed lovely spaghetti-shaped journeyman Bol Bol to a one-year contract with a minimum salary, and they traded delightful pear-shaped journeyman Cameron Payne to the San Antonio Spurs.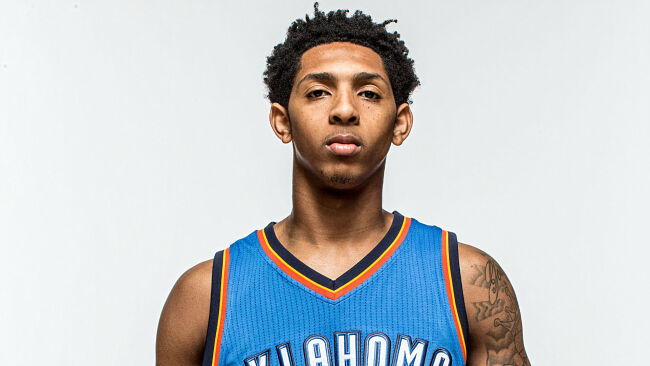 The Suns will pay $163 million to a four-man core next season and will surround that core with 11 players earning the lowest permissible wage. The NBA's recently increased luxury tax is very punitive—a club paying its way to the tax's doorstep for a four-man superstar pair practically has no option but to fill out the remainder of its roster with cheap bozos.
Payne commented "Love you Phx!" on his Twitter account shortly after the contract was announced on Sunday. Separately, the Suns reportedly agreed to a one-year contract with free-agent centre Bol Bol. In a deal announced Monday between the Orlando Magic and the Phoenix Suns, Phoenix receives three future second-round selections from the Magic in exchange for a 2026 first-round pick swap.
Cameron Payne joined the Phoenix Suns just before their trip to Orlando to end the 2019-20 season in the midst of the COVID-19 pandemic. He departed as a fan favourite who built a name for himself throughout his four NBA seasons with the franchise. 
Last month, the Suns completely guaranteed the third and final year of his three-year, $19-million contract, and he is owed $6.5 million this season. The Suns now have a $6.5 million trade exception until the end of the 2023-24 regular season.
Payne, a 28-year-old point guard, has spent the last four seasons with the Suns. Payne averaged 9.8 points, 4.8 assists, and 2.6 rebounds per game in 174 games with Phoenix. The Oklahoma City Thunder selected Payne 14th overall in the 2015 NBA Draft.
Cover Credit - NBAofficial