Ross Taylor becomes first cricketer to play 100 international games in all formats
The former New Zealand captain Ross Taylor has become the first player in the history of the game to play 100 international matches in all three formats of cricket.
The ongoing Wellington Test between India and New Zealand is the 100th Test match of Taylor's international career. The 35-year old has already represented New Zealand in 100 T20Is and 231 One Day Internationals.
Taylor has an illustrious international career for the Blackcaps, as he has scored more than 15,000 runs in all formats combined.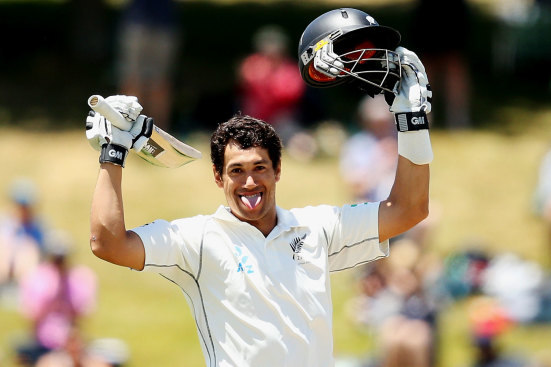 The veteran right-hander, who relinquished the New Zealand captaincy in 2012, holds the record of being the highest run scorer for the Kiwis in Test cricket.
The Kiwi has played in four ODI World Cups so far and has been the World Cup finalist twice, in 2015 and 2019 respectively. However, he had to finish on the losing end on both the occasions.
Apart from Taylor, Rohit Sharma from India and Shoaib Malik from Pakistan are the other two cricketers who have played 100 T20 internationals. While both of them have played 100 ODIs as well, none of them has played 100 Test matches.
Malik is already retired from Test match cricket and has no chance of reaching the tally of 100 Test matches anymore. Rohit is also far, far away from the tally of 100 Test matches as he has played only 32 Test matches so far.
MS Dhoni and Mohammad Hafeez are the other two cricketers who can complete 100 T20I matches of their careers in near future. However, none of them features regularly for their respective international sides anymore.
Even if Dhoni and Hafeez complete 100 T20I matches of their careers, they won't be able to get into Taylor's elite club as both of them have retired from Test cricket, having played less than 100 Test matches.
Featured Image Credits: Stuff.co.nz