Top Five Most Expensive Transfers of All Time
In the next few weeks, the new seasons of the major leagues will be underway. Currently, the clubs all around the globe are looking to buy & sell players in their team as the summer transfer window is underway.
Every year, a lot of massive transfers takes place in this two-month window as the club owners are looking to spill some cash to build a strong team to achieve their goals. We have seen many big-name players like Cristiano Ronaldo or David Beckham change clubs during this time.
But did you know the five most expensive transfers of all time?! If you have no clue, then stay tuned till the end of this article. So, without delaying anymore, let's begin our list:
5. Cristiano Ronaldo -> Juventus (€112 million)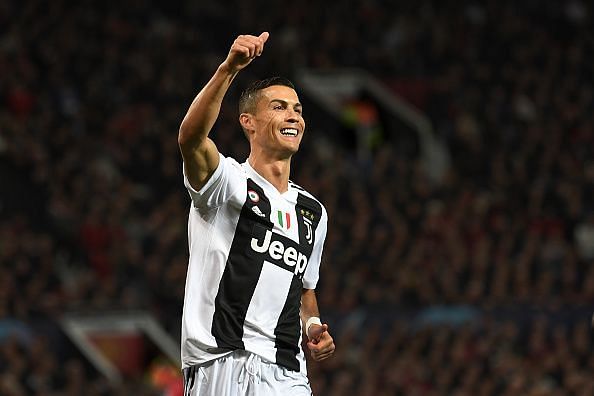 Cristiano Ronaldo has been one of the best players in the world for over a decade now. Last year when he announced his departure from the Los Blancos after over a decade of brilliant performances, football pundits predicted that Cristiano might return to the Red Devils.
To everyone's surprise, Ronaldo decided to takes his talents to Italy. He became the most expensive player (aged 30+) in the history of the game.
4. Philippe Coutinho -> FC Barcelona (€120 million)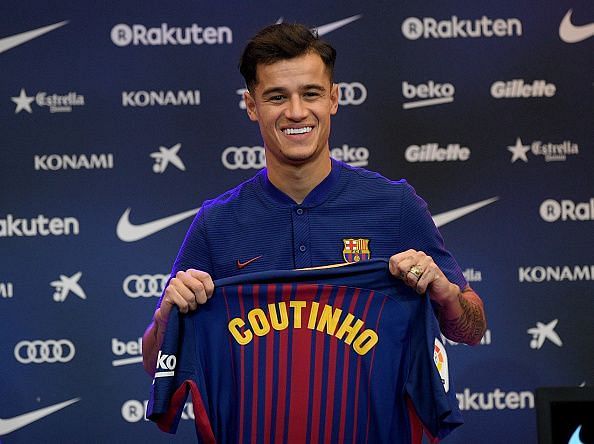 Coutinho made his name has a midfield threat during his time in England with Liverpool. After failing to win anything significant with the Reds for year after year, the Brazilian decided his time is up with the English giants.
Coutinho joined the Spanish side in pursuit for the biggest trophies of all; the UEFA Champions League. Although after his departure, Liverpool has made back to back UCL final appearance while winning one in the process. Football is unpredictable. Isn't it?
3. Joao Felix -> Atletico Madrid (€126 million)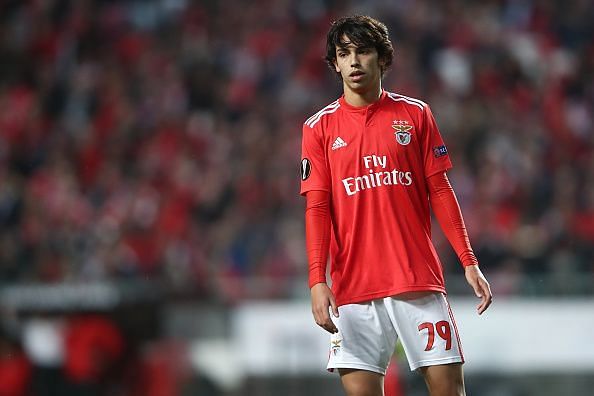 Joao Felix's transfer fee is jaw-dropping in any way you look at it, but keeping in mind the fact he is just 19 years old makes it even more bizarre!
The young Portuguese completed his transfer from Benfica to Athletico Madrid recently after his impressive performance last year. Paying that amount of money is a huge gamble which may or may not pay. PSG took a similar chance with Kylian Mbappe, in that case, their gamble paid off as Mbappe is one of the best players in the world right now.
2. Kylian Mbappe -> Paris Saint-Germain (€135 million)
Kylian Mbappe has been destroying his oppositions at both club and national level in his short career so far. Can you believe it he is only 20 years old and has already led France to a World Cup triumph!
Mbappe joined Paris Saint Germain after the French giants were impressed with his performance for AS Monaco. Kylian Mbappe has already won several accolades and finished 4th in the 2018 Ballon d'Or ahead of players like Lionel Messi and Eden Hazard.
1. Neymar -> Paris Saint-Germain (€222 million)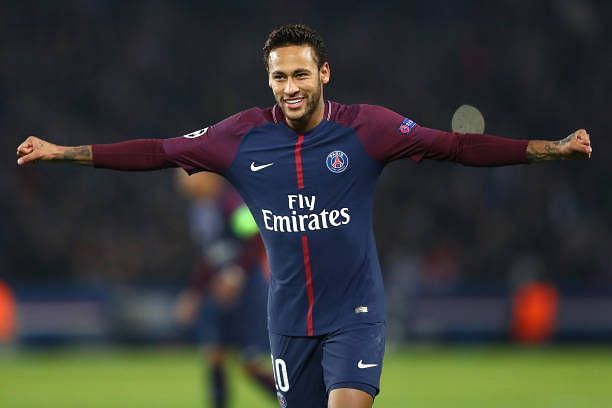 The Brazilian superstar has enjoyed a lot of success over his career, and in 2017 he joined PSG after a feud with his former club Barcelona at a record transfer fee.
PSG fans would have expected a lot from the Brazilian star in the last two years, but due to recurring injuries, Neymar has not been able to form at the top of his form. The terrific trio of Neymar, Cavani, and Mbappe are spearheading the attack of the French giants.
​