Spurs favorites for Reguilon, Gareth Bale desires to rejoin the club too
Spurs are affirmative of striking a deal with Real Madrid for left-back Sergio Reguilon despite Manchester United's long interest in the player. The Lilywhites have suddenly emerged from nowhere and are very serious contenders for the player's signature. 
The difference-maker between the two Premier League sides is that Manchester United have completely refused to include a buy-back clause in the deal and are also said to be slowing talks down only to acquire the Spaniard for a cheaper price.
On the contrary, Spurs have agreed to pay the asking price and have also shown no objection to the inclusion of the buy-back clause.
Reguilon will have serious competition if he enters the Spurs dressing room as Jose Mourinho already has enough trust and admiration for Ben Davies while Ryan Sessegnon and Dennis Cirkin are his potential back-up options. Reguilon though will be a complete upgrade to Mourinho's current options. The 23-year-old was a vital part of Sevilla's Europa League winning squad last season as he managed eight goal contributions.
Reguilon has made his mark as a modern-day full-back with both overlapping and under lapping runs and his presence of mind in the final third is very impressive. The defender is sharp with his decision-making, while his aggression and energetic nature is something Mourinho will have his eyes on. 
It is also reported that the Portuguese manager had called the player a couple of weeks ago over a potential move. Reguilon's arrival will also mean that his right-back problems will be solved as Spurs usually attack from the left flank but had a more forward-moving Serge Aurier last season followed by Matt Doherty this season.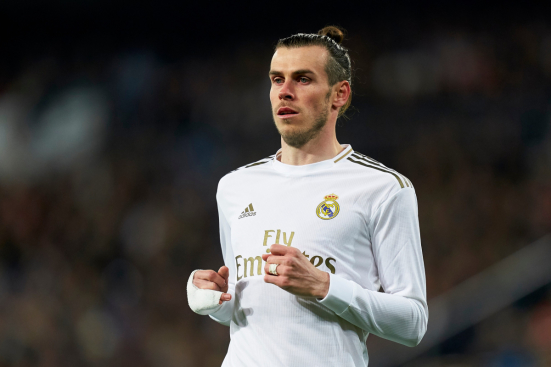 Another positive for Spurs can be the potential addition of Gareth Bale to the squad. Rumors had lit up after Bale's interview during the UEFA Nations League games but now that his agent has also openly spoken on the ex-Spurs player's desire to make a return, various reports have surfaced.
Bale's agent told BBC Sport, "Gareth still loves Spurs. It's where he wants to be." The best way Spurs can get Bale is on loan. However, Bale's wages are a massive concern for both parties as £600,000 per week will be a significant hurdle to get through.
featured image credits- talksport.com