Kostas Tsimikas strengthens Jurgen Klopps' Gegenpressing system
Liverpool signed Kostas Tsimikas from Olympiakos for a fee of around £11.75 million in a somewhat bold move that bears the hallmark of a typically shrewd Jurgen Klopp recruitment. Having been priced out of a move for primary left back transfer target Jamal Lewis of Norwich City, the Reds turned their attention to the 24 year old combative Greek international left full back and secured his signature instantly.
Andrew Robertson is the undisputed king on the left hand side of Liverpool's defensive formation and the Scot has been absolutely fantastic over the last eighteen months or so with his pace and inch perfect crosses upfront partly responsible for the club's march towards a first Premier League title. Robertson has virtually made the left wing back position his own den having been an integral part of Klopp's 'Gegenpressing' concept.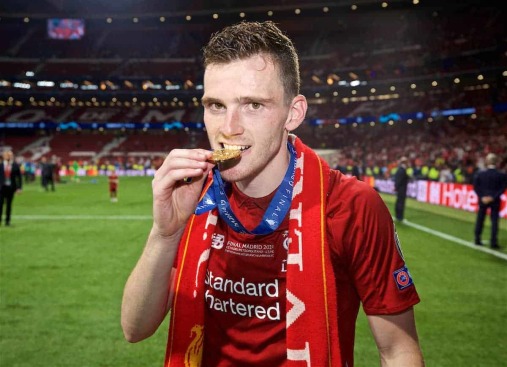 The signing of Tsimikas is a clear indication that the German coach is trying to inculcate a healthy competition in the left back position and make Robertson feel the pressure to maintain his good form on consistent level. The new signing also allows the German coach the space to decrease the workload on his first choice full back who has been delivering on a regular basis throughout the last couple of seasons.
Capped three times by Greece, Tsimikas had been on Liverpool's long term checklist since a dynamic 2017-18 season on loan to Dutch Eredivisie side Willem II. The pacy full back notched up three goals in 33 appearances that brought him under the radar of the famed Anfield scouting team.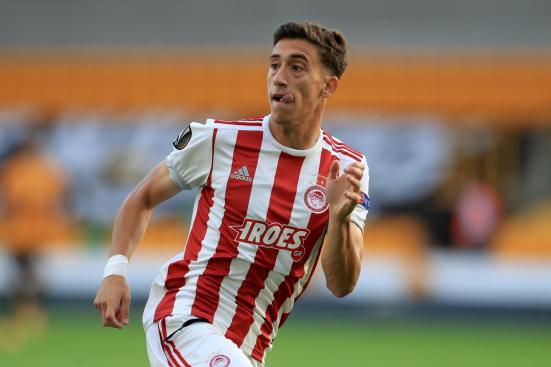 While eyebrows have been raised about the signing of an unheralded young defender, Klopp's past record suggests that he has once again masterminded a bargain investment that would continue to reap benefits in the years to come.
While commenting on the transfer, the Liverpool boss was quoted as saying, 
"He is a very good footballer with an attitude to win and to compete. I really like his mentality. It fits perfectly with the mood and the desire we have in our dressing room already."
How will Tsimikas' playing style fit into the 'Gegenpressing' concept?
Born in Thessaloniki, Greece, the 5 ft 10 inch footballer was impressive last season for Olympiakos particularly in the European competition. 
Over the two legs in the last 16 stage of the Europa League against Wolverhampton Wanderers, Tsimikas was one of the few players who shone brightly in an ultimately lost cause.
Although Wolves beat Olympiakos 2-1 on aggregate, the Greek left wing back kept the impressive Adama Traore fairly quiet over the two legs impressing upon the fact that his playing style would withstand the rigors of the Premier League very well. He wonderfully shadowed Traore through out the two matches but in doing so never looked to sacrifice his attacking instincts going forward. 
Tsimikas started his career as an attacking winger or midfielder but during his one year loan stay at Willem II he was fully utilized as left wing back hurtling up and down with pace and supplying the forwards with productive crosses up front.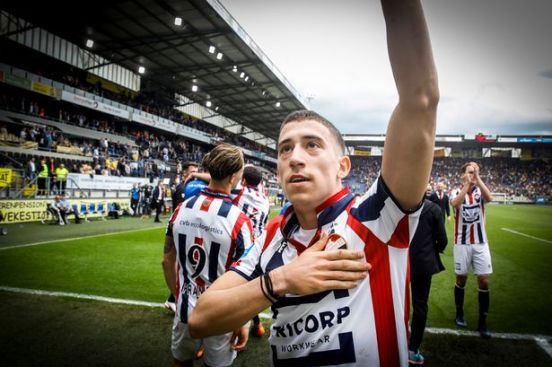 A predominantly left footed full back, the former Olympiakos player has an added advantage of being a very good dribbler who can take on the opposition defenders and cut across them to link up with the strikers. The pace with which he closes down the opposing players on the left hand side will come in handy in the basic 'Gegenpressing' concept. 
The loan spell in Holland marked the player out. His defensive frailties while going forward though were improved during his last two years at Olympiakos which got noticed at the very highest level when he easily marked out Traore in the Europa League but at Willem II he excelled as an out and out attacking defender and the statistics were remarkable in that 2017-18 season. 
Tsimikas ranked fourth among defenders in the scoring chart having scored three goals, 6th in the chances created category and first in dribbles completed. The player's capacity to dribble at pace will be an added asset for Klopp to utilize going into the brand new season.
With a stout physique the young defender has a cool head which is paramount in the pressure environment of the Premier League. The experience gathered on the highest echelons of European football would stand him in good stead if he is to impress upon a demanding Anfield faithful. 
In the words of former team mate Victor Palsson, Liverpool have acquired a "world class" talent. Palsson, who played 13 games with Tsimikas during the latter's loan spell at Danish side Esbjerg in the 2016-17 campaign, suggests that the player's positive attitude during times of crisis would be huge for his Premier League experience. 
Palsson told Liverpool Echo, "To be honest, it was a very difficult year that we had [at Esbjerg]. We ended up getting relegated that year and the whole season was very difficult - we had three different managers.
"But Tsimi was a fantastic lad - a great guy, always very positive. He has good banter, he's a funny kid and I can only say good things about him.
"It was a difficult year for us but you could always see the potential that he had. He was very young when he was with us and then he went to Willem II in Holland the next year and he did very well.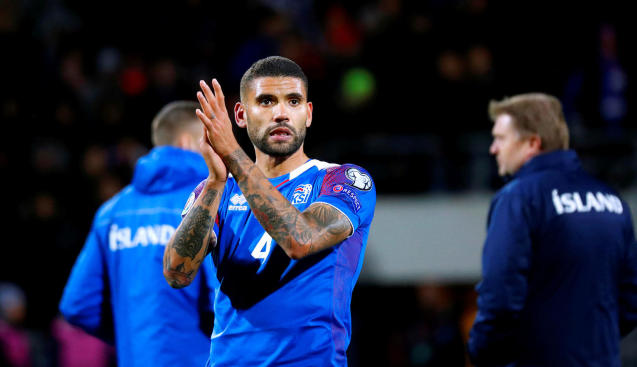 "Even though we were struggling, he would never put on the sad face. I really liked him when I played with him. With Olympiacos, he has done fantastically and playing for the Greek national team as well.
"I'm really happy for him and when I saw he was going to sign, it's a massive thing to sign for the biggest club in the world and I am really, really happy for him."
Featured image credits: Sky Sports