UEFA Champions League 2020/21 - Top 5 Contenders
With the Round of 16 on the horizon, we look at five contenders capable of going all the way in the Champions League this season. 
This year's Champions League has delivered some high-quality matches with excitements rising around, compared to last year's Champions League. 
However, it started late this season due to the Covid-19 outbreak and new regulations being followed, the games being held behind the close door to avoid any cases.  
Champions league is one of the most-watched and thrilling competition in Europe. After the action-packed group stage games, this year's tournament might be challenging to predict as teams setting their bar high. 
This may be an unpredictable Champions league, but there is always one team who gets their hands on the silverware. However, the fans had to witness the dramatic games from home due to the Covid-19 pandemic. 
Since the last 16 draws, it's hard to predict which team will lift the 2020-21 UCL trophy, albeit the only team who look in good form are last year's Champions League winner Bayern Munich. 
Bayern Munich which is yet to lose their UCL match, the last time they lost was against Liverpool in last 16, 2018-19 Champions League, later Liverpool went on to win the Champions League. 
Since then Bayern Munich is rampant. Real Madrid and Barcelona have been in turmoil and look like they are in resurrecting phase; meanwhile, Juventus, Liverpool and Manchester City could be favourites to win the UCL, with top-class players leading the teams, the trio can qualify for quarters or possibly beyond. 
The last year's runners-up have been in great form, though it was PSG's first-ever UCL final. Albeit losing their opening match of 2020-21 UCL campaign, the club returned to their winning ways topping the table, with world-class players who are dominant in the filed they can lead PSG to first-ever UCL glory this season. 
Top five favourites to lift the UEFA Champions League   
#5 Juventus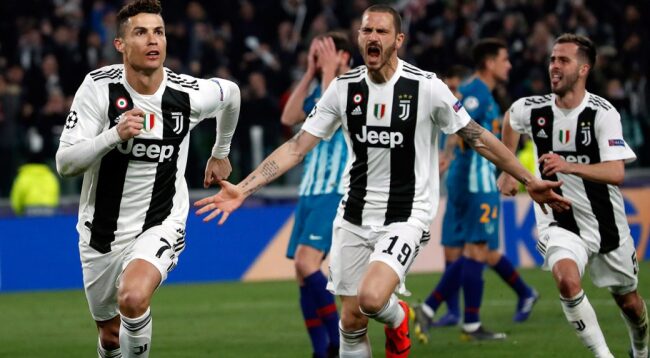 Juventus have not won the UCL since 1996, playing seven UCL finals and winning only two of them. The Italian giants is still finding its way to end their long drought in the Champions League. 
The Bianconeri are in desperate need to win their third Champions League title, last they played their last UCL final was in 2017. 
After signing Cristiano Ronaldo and appointment of new manager Andrea Pirlo, Juventus has been in fantastic form, and their goal-scoring machine has been in the record-breaking spree. 
Ronaldo has been insane this season with consistently scoring goals, scoring a brace against Barcelona in the UCL and winning the group by finishing top, he also scored a brace against Inter Milan in Copa Italia. Juventus can be the dark horses to clinch their third Champions League and end their 25 years dearth.   
#4 Liverpool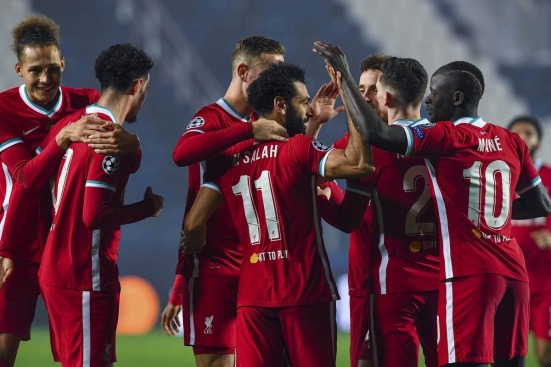 After winning their sixth UCL in 2019, Liverpool could be the closest team to win the 2020-21 UCL, Liverpool won their sixth UCL silverware ending their 14-year drought. Liverpool had a great start, finishing top in their group and losing only one match against Atlanta.  
Since Jurgen Klopp took over, Liverpool has been in great form, winning 2018-19 UCL Trophy and 2019-20 Premier League after 30 years. 
However, Liverpool's form has been dipped losing most of the games in Premier League and the absence of their prominent defender Virgil van Dijk; he is still doubtful to play in last 16. 
Though Diego Jota is back in training which could be a massive boost for the reds, even after missing of crucial players, Liverpool still managed to win most of their UCL games and could be the top contenders of this season's UCL. 
#3 PSG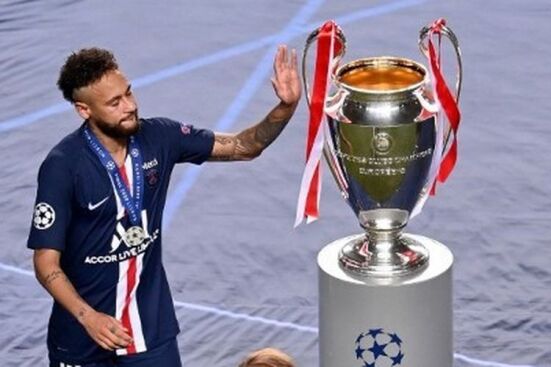 With their world-class duo, Neymar and Mbappe, PSG has been buoyant, dominating French league since years, with the abundance of money PSG has bought some world-class players and managers.
However, they could not inspire the team to UCL glory, have done everything to dominate in Europe, but they always lack in something or bottle up the lead in matches.   
Last year, they endeavoured to reach UCL final; however, they could not get their hand on the trophy because Bayern was superior to them; it was their first-ever UCL final. Losing their first UCL match against Manchester United, PSG bounced back and finished top of the table. 
The golden duo Neymar and Mbappe and their midfield maestro Angel Di Maria with his excellent vision, and the appointment of new coach Mauricio Pochettino, will lead the PSG to Champions League glory. 
#2 Manchester City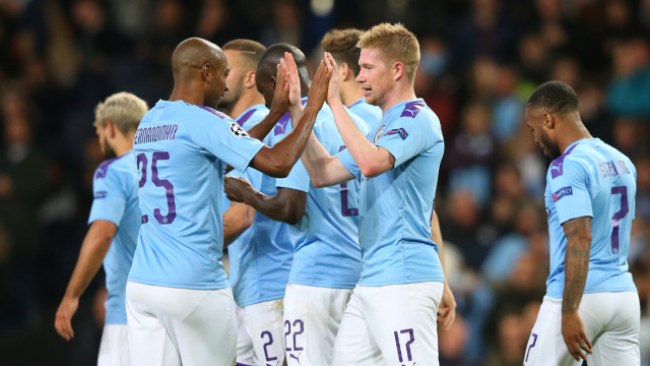 Manchester City has one of the world's most excellent managers, with eight league titles and two champions league titles, Pep Guardiola is considered one of the greatest managers of all-time in European Football.
After leaving Barcelona Pep has not won Champions League, winning only domestic cups with Bayern Munich and Manchester City, fans have doubted his coaching prowess, after failing to take Bayern and Manchester City to UCL glory. 
However, there are still chances this season that Manchester city might lift the UCL crown with their excellent defensive form, and being top of the Premier League after a struggling start. Both the team and manager want to prove their doubters wrong, with an experienced manager and a brilliant squad this time Manchester City could clinch the trophy.
#1 Bayern Munich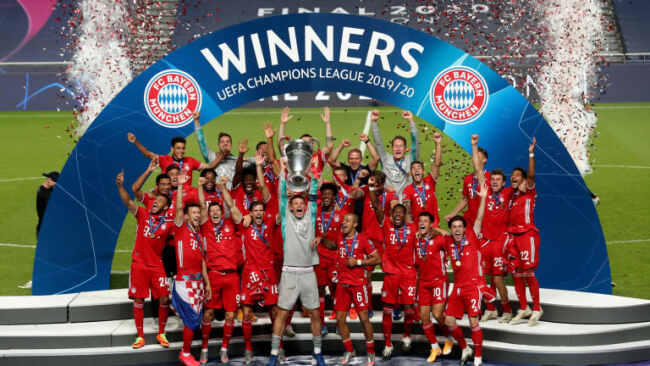 After lifting their sixth Champions League title, and starting their 2020-21 UCL campaign with a bang, with one draw and six wins Bayern Munich topped the table with 16 points starting exactly where they left off last season. 
Hansi Flick has changed Bayern's playing style with high intensity to win the ball and playing attractive possession football at the same time. Flick has become the second manager to lead the club to their second treble matching Barcelona's record, if they win the Club World Cup, they will become the second club after Barcelona to win the six trophies. 
The team has a great density and well-experienced players with a splendid striker Robert Lewandowski; they are most favourable to win the UCL again this season.   
Featured Image Credits - wallpapercave.com