Analyzing the reason behind the shortage of multiple grand slam champions in women's tennis
Women's tennis has retained its unpredictability of producing various champions in grand slams over the years. Out of the last 7 grand slams, we have got 6 different winners. Surface domination is no longer reserved among a few set of players as anyone can get beaten on any day. 
SportCo analyzes 5 players who have won 1 or 2 grand slams but have failed to carry on to emerge champions multiple times
1 - Garbine Muguruza
Muguruza is a two-time grand slam champion after triumphing in the 2016 French Open and the 2017 Wimbledon. She also finished as the runner-up in last year's Australian Open after losing the final to Sofia Kenin. 
The Spaniard is an aggressive player with powerful groundstrokes from the baseline. She finished as the runner-up in the Yarra Valley Classic and will face Margarita Gasparyan in the first round of the Australian Open.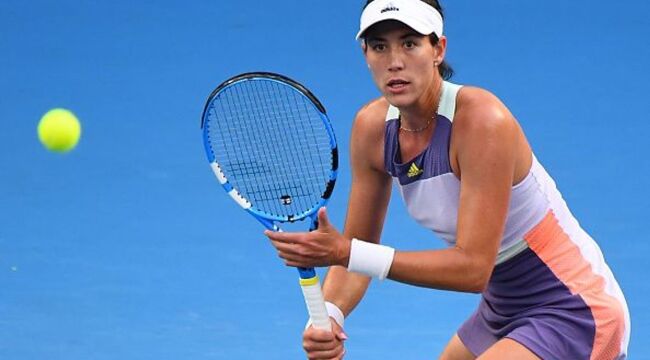 The main weaknesses in Muguruza's game are her volatile forehand that can crumble under pressure and she will commit a lot of unforced errors when she is off-color. 
Muguruza played 30 matches in the 2020 season and committed a whopping 106 double faults. Her second serve % was also below-par at just 44%. Coming to the 2021 season, Muguruza will aim for a deep run in Melbourne. The clay courts in Paris will also suit her game as she can slide well and hit with margin. 
2 - Angelique Kerber
The former World number 1 has won 3 grand slams (2016 Australian Open, 2016 US Open, and 2018 Wimbledon) in her career. Being a defensive baseliner, Kerber can hit the ball fast with her counterpunching style of play. 
Known for her powerful groundstrokes, the German can create sharp angles on the court and hit low-risk winners. She recently lost in the quarterfinals of the Grampians trophy to Maria Sakkari in straight sets. Kerber will face American player Bernarda Pera in the first round at Melbourne Park.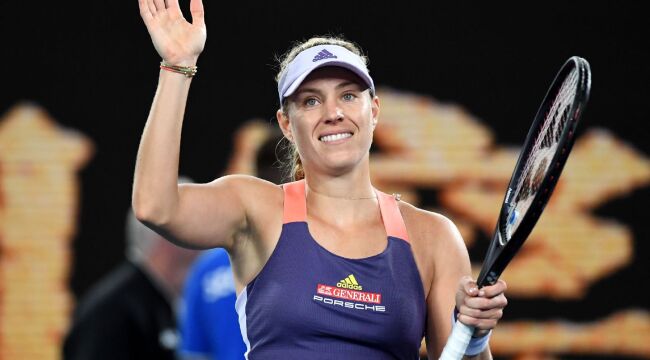 She often struggles to win free points on her serve and gets exhausted during the long rallies leading to loss of momentum. In 2020, only 46.3% of her second serves landed in and she has to work to improve that aspect. Her current coach is Torben Beltz after parting ways with Dieter Kindlmann in July 2020. Beltz helped her to win two slams in 2016. 
3 - Simona Halep
The two-time grand slam champion won the 2018 French Open and the 2019 Wimbledon. Known as one of the best returners of serve on the WTA Tour, she can hit winners easily even from defensive positions. Halep relies on her aggressive game from the baseline and also possesses impressive court coverage. 
Her best performance in the Australian Open came in 2018 when she finished as the runner-up losing to Caroline Wozniacki in 3 sets. The Romanian was beaten by Ekaterina Alexandrova 6-2 6-1 after struggling with a lower back injury in the quarterfinals of the Gippsland Trophy. She will face homegirl, Lizzie Cabrera in the first round of the Australian Open.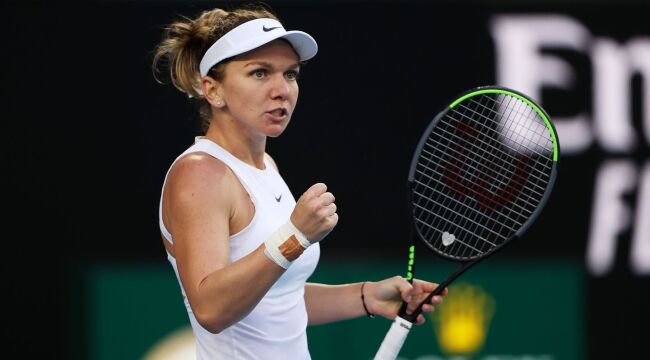 Only 43.9% of her second serves landed in and her breakpoint conversion was just 52% in the 2020 season. Halep can get broken on her serve easily and she lacks flat power to finish off the points quickly.
4 - Victoria Azarenka
The Belarusian has won two grand slams (2012 & 2013 Australian Open) in her career. Azarenka reached the US Open finals last year losing to Naomi Osaka in 3 sets. She gave a walkover in the quarterfinals against Anett Kontaveit in the Grampians Trophy due to a lower back injury. The former World number 1 will face American Jessica Pegula in the first round at Melbourne Park.
Her main positives lie in her reliable backhand and excellent footwork that facilitates smart court positioning. Her forehand comes with a lot of topspin and depth. Azarenka also rushes to the net to finish off points fastly. It will be better if she varies the pace of her groundstrokes.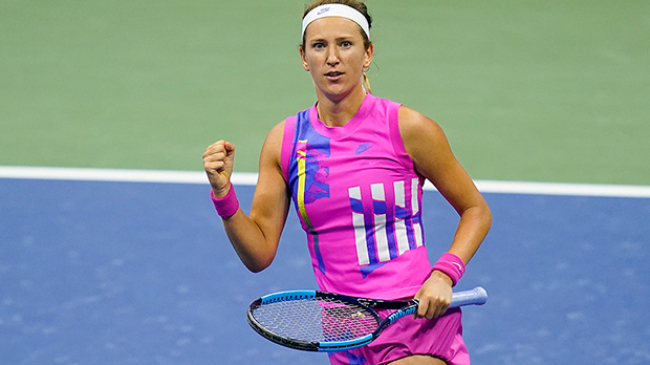 Some of the stats that Azarenka will aim to improve are first-serve return points of 40.1%, the breakpoint conversion rate of 50.5%, and the second serve percentage of 45.5%. 
5 - Sloane Stephens
Stephens won her only grand slam in the 2017 US Open. She also finished as the runner-up in the 2018 French Open. 
The American lost in the first round of the Australian Open to Chinese player, Zhang Shuai in three sets. Stephens mostly plays from the baseline and is good at turning defense into offense quickly. Her point construction is her big strength and her forehand can rack up a lot of winners. 
She crashed out of the Grampians Trophy with a 6-3 6-1 defeat against Canadian, Leylah Fernandez. Stephens will face 26th seed Yulia Putinsteva in the first round of the Australian Open. 
If Stephens needs to be viewed as a big threat, the American has to work on her second serve % of 45, first-serve return points of 33.1%, breakpoint conversion of 40.5%, and 39.8% of return points won in the 2020 season. 
Do you have any other players in mind who have not translated their potential to win numerous grand slams, let us know your views in the comments below.
Featured Image Credits - Getty Images