Manchester United legend fears that new signing could be a liability
Manchester United legend Ryan Giggs fears that new signing Bruno Fernandes could be a defensive "liability" for Manchester United. He urged Ole Gunnar Solskjaer to find the best position for the Portuguese midfielder. 

The Portuguese international made his debut for the Red Devils in a 0-0 stalemate against Wolverhampton Wanderers days after sealing his mega £55 million transfer to Old Trafford. 

The midfield maestro, who scored 63 goals in 137 games for Sporting Lisbon, started alongside Fred and Andreas Pereira in a midfield trio. 

Despite appearing as the advanced midfielder of the midfield trio, he often had to drop back and did not enjoy the freedom which a natural number ten usually do. 

Due to this, club legend Giggs worries that the midfielder could be exposed with his back to goal. The former winger told former team-mate Solskjaer to identify where Fernandes is most comfortable operating. 

Giggs told Premier League productions: "We saw glimpses of the quality he does possess. I think it might need a bit of working out what his best position is.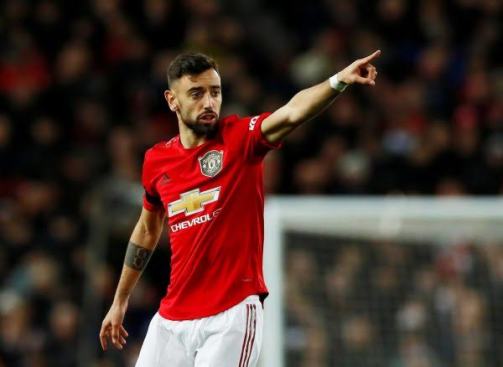 "With his back to goal, I don't think that's his position. When he's a little bit deeper, defensively, he may be a bit of a liability. He's in between the two really. 

"That's where you want to see him, coming on to the ball. But also you see when he is that little bit deeper he can spray the passes, he has got the vision to then play those passes. 

"But then you need the runs. I think he'll want to find his best position first of all. He tired towards the end but you can see the quality that he has got." 

The Red Devils have had a similar problem with France World Cup winner Paul Pogba for so many years, who has been a regular in the starting 11, but deployed across the whole midfield. 

Pogba has been used in a three-man midfield, in a two-man midfield as well as a natural number ten. However, the Frenchman was never used in the same position on a weekly basis. 

When the World Cup winner would return to the United starting 11 alongside Fernandes, Solskjaer will have to decide on how to use the duo. He has to make up his mind if he will allow the creative pair the freedom to play further afield, or whether one of them will have to drop back in a 4-2-3-1 formation.
Featured Image Credits - BBC