Manchester United might be forced to sell Pogba to curtail loss
Manchester United's transfer business have not been the most impressive recently. The Red Devils have splashed cash, and they have signed quite a lot of talented players. 
But many of them have not been able to deliver. When we are talking about Paul Pogba, it will be harsh to say that he hasn't delivered.
The Frenchman has done a good job, when he is fit and is in a good frame of mind. But the United academy graduate has often found it tough to settle at Manchester United. 
In every transfer window since he has joined the club from Serie A giants Juventus, there are talks of him leaving the club.
Now that his agent Mino Raiola is very vocal about it, it seems very certain that the midfielder will leave the club next summer. 
Juventus and Real Madrid are the two potential buyers, but United might have to incur massive loss to offload the player.
The reason for that is, Juventus have financial problems of their own, and will have to sell a few players to accomodate Pogba. 
On the other hand, Zinedine Zidane's Real Madrid values Paul Pogba at just £50 million. That is way less than the £89 million United paid to Juventus.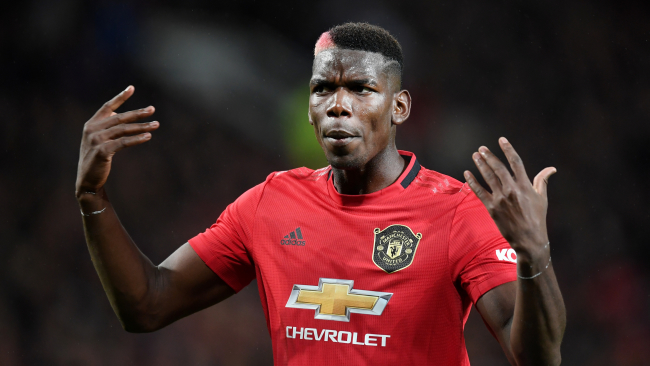 Madrid's low valuation is because of the fact that Paul Pogba has not done very well this season. Moreover, he has been sidelined for most of the season because of recurring injuries. 
To top it all off, he will enter the last year of his contract next season.
Fred praises 'great teammate' Pogba
Though Pogba is often accused of creating troubles in the dressing room, his teammate Fred has heaped praises on him. "He's a great person and a great player. 
On a daily basis we (spend time) together a lot. He's a good guy and we try to bring him closer to United," he told UOL Esporte.
"Unfortunately, he was injured a lot this season, but he can still help a lot. Needless to say, he is a great player. 
May he recover quickly, because he is world champion and being 100 per cent will help us a lot,"he further added.
Image Source: Daily Mail