Vidal says Barcelona's DNA is being left behind, calls Messi an alien
Arturo Vidal opened up about the embattled La Liga giants Barcelona as a consequence of uncertainty over Lionel Messi's and his future at the club. Vidal was pretty vocal about his concerns with the club and believes that Barcelona have to "change a lot of things" as their DNA is being left behind.
The fans on social media have been under a huge dilemma recently but inadvertently, the news of Lionel Messi handing in a transfer request to leave the club where he started his career has ruined the summers for most of the Barcelona supporters.
The FC Barcelona captain is currently Pep Guardiola's top priority at Manchester City as per reports, while PSG, Internazionale, Manchester United and Juventus have also been linked. 
The downfall commenced after Barcelona were dethroned by fierce rivals Real Madrid in La Liga. However, what exasperated the Argentine the most was the 8-2 humiliation by the German giants Bayern Munich in the 2019-20 Champions League quarter-finals.
Things picked up pace and in a matter of days, Barcelona boss Quique Setien was replaced by Ronald Koeman, who ended his contract with the Netherlands national team for the job at Camp Nou. Apart from so much happening at the club, reports of Luis Suarez leaving also surfaced and thus Vidal feels it is time to change the mindset of the club as pressure mounts on president Josep Maria Bartomeu.
Via a Youtube interview, Vidal said, "Barcelona have done things that don't fit with a team at the top level. In the end, you realize this when you face an organized team, a team that has a winning mentality, with players that are physically prepared and that has a very strong game plan. That takes its toll when you're weak in the head and energy that happened to us. Barcelona first have to change the way they think because football has evolved a bit."
"DNA is being left behind and other teams are improving in other aspects. A club, which I think is the best in the world, can't have 13 professional players and the rest youngsters." Vidal also spoke about how football has become more physical, more about strength and speed and technical ability can sometimes come second.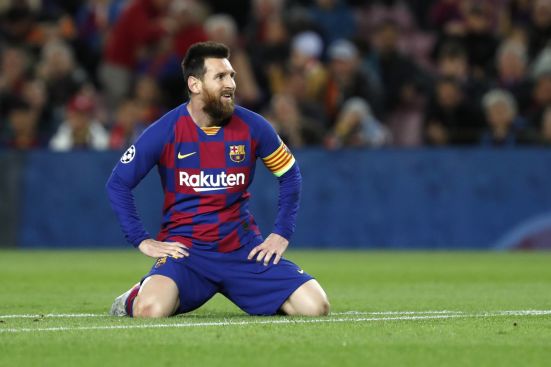 Vidal then went on to praise Messi and even called him an alien. He then shared his experience with Andrea Pirlo and Antonio Conte, one with who he played and the other who managed him during his time at Juventus. He called Conte as the best tactician and made people realize that if Pirlo was so creative as a player, his vision as a manager would be terrific.
Featured image credits- Goal.com