Virgil van Dijk Player Analysis: Player Profile | Statistics | Playing Style and Trophies
Virgil Van Dijk, a robust center-back from the Netherlands is discerned as one of the best central defenders of modern football. 
It is not only his defensive prowess but also his leadership that speaks on the field and that's one more reason why finished as 2nd in the Ballon d'Or awards for his astounding 2018-19 season. But do you know how the Dutchman made it big?
How it all began for Virgil
Virgil van Dijk commenced his professional career with Groningen, followed by a move to Celtic in 2013, winning the Scottish Premiership and also being one of the few to be named in the PFA Scotland Team of the year. He contrived to win this award in the next season with a Scottish League Cup that earned a spot in the Saints, Southampton's dressing room in 2015.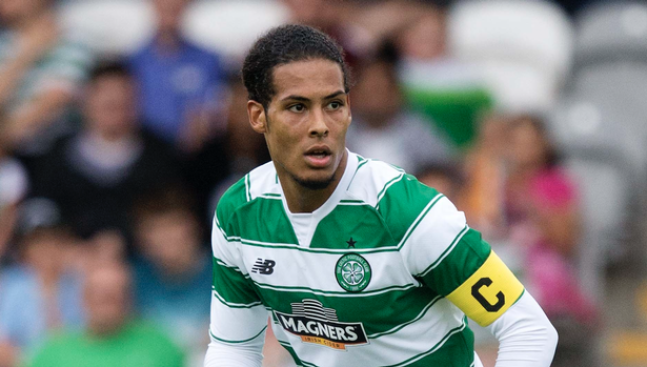 Being under the radar for a couple of seasons, Liverpool didn't think twice before bringing van Dijk to Anfield in January 2018 for £75m, a world-record transfer fee at the time for a defensive player.
Since then Virgil van Dijk has only excelled in whatever he has done and his supremacy and his ability to communicate has made his job easier on his national side.
He was also a vital unit of the Liverpool squad that won their maiden Premier League in the 2019-20 season but as things stand, he is on course on his return from a horrific injury he sustained in October 2020's Merseyside derby.
Virgil van Dijk Statistics
Representing Groningen for three seasons, Virgil van Dijk scored seven goals in 66 appearances. The Dutchman played 115 games for Celtic, scoring 15, while he fired seven in his 80 displays for Southampton.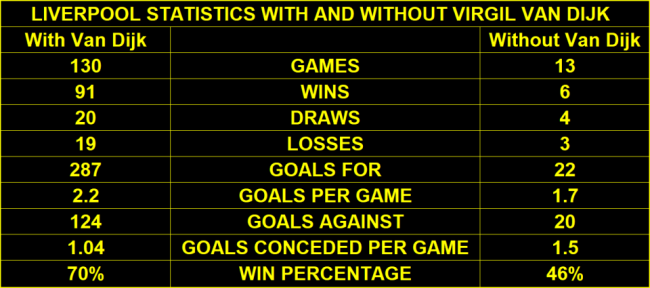 Not to forget, he's a central defender and Van Dijk has managed to score when his teams have needed him the most. With Liverpool, his domineering attitude in the air only becoming a menace for his opponents, Virgil van Dijk has scored 13 goals for his current side and we will be inquisitive to see how many are coming in the future. 
Playing Style
Virgil van Dijk is a peculiar kind of a defender. He can be the 'no-nonsense defender or the 'ball-playing defender' whatever his team demands, while his distribution of the ball via long balls is very underrated too.
Van Dijk is one of the most influential players for his side during set-pieces and his heading placements are often at the mark. He is one of those who would take the ball from you cleanly and he resorts to tactical fouls only when his team is under tremendous pressure.
Major Honors & Trophies
⭐ Scottish Premiership: 2013–14, 2014–15
⭐ Scottish League Cup: 2014–15
⭐ Premier League: 2019–20
⭐ UEFA Champions League: 2018–19
⭐ UEFA Champions League runner-up: 2017–18
⭐ UEFA Super Cup: 2019
⭐ FIFA Club World Cup: 2019
⭐ UEFA Nations League runner-up: 2018–19
⭐ PFA Players' Player of the Year: 2018–19
⭐ PFA Team of the Year: 2018–19 Premier League, 2019–20 Premier League
⭐ PFA Player of the Month: November 2018
⭐ Premier League Player of the Season: 2018–19
⭐ UEFA Men's Player of the Year Award: 2018–19
⭐ UEFA Defender of the Season: 2018–19
⭐ UEFA Team of the Year: 2018, 2019, 2020.
⭐ UEFA Champions League Squad of the Season: 2017–18, 2018–19, 2019–20
⭐ UEFA Nations League Finals Team of the Tournament: 2019
⭐ The Best FIFA Men's Player: 2019 (2nd place)
⭐ Liverpool Fans' Player of the Season Award: 2018–19
⭐ Liverpool Players' Player of the Season Award: 2018–19
⭐ Southampton Player of the Season: 2015–16
⭐ PFA Scotland Team of the Year: 2013–14, 2014–15
⭐ Celtic Players' Player of the Year: 2013–14
⭐ FIFA FIFPro World11: 2019, 2020
⭐ Football Supporters' Federation Player of the Year: 2019
⭐ Ballon d'Or: 2019 (2nd place)