5 players who shouldn't have been sold by their parent clubs
A manager turns out to be a success by not just his tactical inputs but also how they work in the transfer market, the players they sign but most of the time it's the players they let go who return and haunts them.
A lot of clubs, especially the most renowned ones, often tend to make rapid assessments if and whether a certain player is proficient in recapitulating his form in the top leagues and the games that matter the most. 
However, very few clubs show trust in their players and give them more chances to prove themselves, while a majority of the clubs let go of players by claiming that the player is 'finished' or has no future in Europe's top five leagues.
To alleviate this dispensable myth, we at Sportco present you a list of players who made it big after they were deemed failures or titled 'finished.'
Andrea Pirlo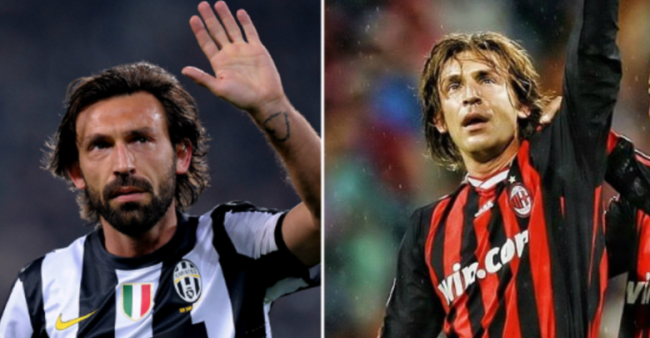 The Italy international has represented several Serie A giants during his career but becoming a part of Juventus was not on his cards until AC Milan let him go for free and he joined hands with rivals Juventus.
AC Milan CEO Adriano Galliani admitted that allowing Pirlo to depart in the 2011 summer was his biggest error in judgement throughout his career. The transfer hurt his side so much as Pirlo was instrumental in helping Juventus win four Serie A titles, with one of them being an 'invincible' season. 
Pirlo won the Serie A Player of the Year for all the seasons, and Massimiliano Allegri, who sent Pirlo for free, was exulted to reunite with him during his tenure with the Old Lady.
Eric Cantona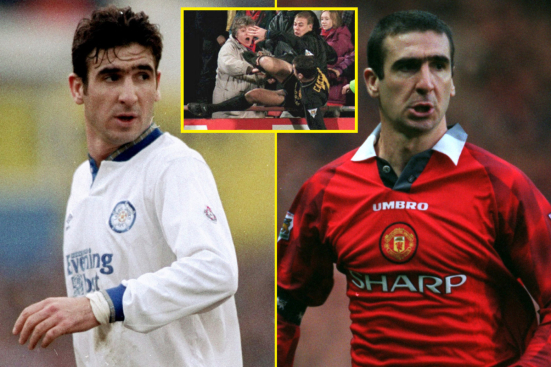 Leeds fans never knew the treasure they possessed. West Yorkshire was once filled with chants on Cantona, making him a cult-figure at Elland Road in the 1990s, when he guided Leeds United to their First Division title win in 1992.
However, Leeds United manager Howard Wilkinson wasn't a big fan of Cantona and commented on Cantona, saying, "Eric likes to do what he likes and then f***s off."
Cantona's 11 goals in 20 games was not enough for Leeds as Cantona moved to Old Trafford. Guess what happened next? Well, he became a name that will perpetually be etched in the history of Manchester United and the Premier League. Cantona scored 82 goals in less than five years for United but with him, Manchester United won the league in 1993, 1994, 1996, and 1997.
He was Manchester United's Player of the Year in the 1993/94 season, while he also won the English Super Cup in 1993, 94, 95, 96, and 97, and two FA Cups in 1994 and 1996.
Kevin De Bruyne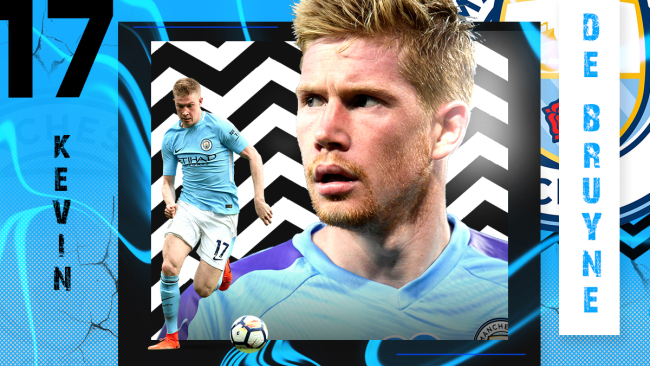 Perhaps the biggest error Chelsea and Roman Abramovich could've made was letting the Belgian move to Wolfsburg permanently. However, someone was not mistaken by any means and a successful stint with the Bundesliga side was enough for Pep Guardiola to cash in 55m to bring him to Etihad in 2015.
Since then, De Bruyne has made sure that Chelsea realizes that they had let go a piece of diamond for the price of an ordinary stone. De Bruyne's stats and accolades are outworldy, Chelsea regrets every season since he's returned to the Premier League.
Mohamed Salah
Chelsea signed Mohamed Salah for just $11m from Basel in 2014, hoping that he would become Jose Mourinho's ideal prodigy, considering his pace, technique, and exorbitant work rate.
However, his arrival was not at the best time as Chelsea were more invested in other attackers with the likes of Eden Hazard, Willian, Andre Schurrle, and Oscar all at their peak. 
Mourinho had already sold Juan Mata and Kevin De Bruyne to Manchester United and Wolfsburg respectively, but Salah only became a back-up for the Special One on the bench.
However, Salah came into the limelight after he fired his first goal as a Chelsea player against the Gunners in Arsene Wenger's 1000th game in charge as Chelsea thrashed Arsenal 6-0.
Salah also started in the iconic Chelsea Liverpool clash that witnessed the 'Gerrard slip' but did you see him celebrating joyfully with Demba Ba? However, with Cesc Fabregas and Diego Costa arriving at Stamford Bridge in 2014, Salah was no more but an eventual outcast.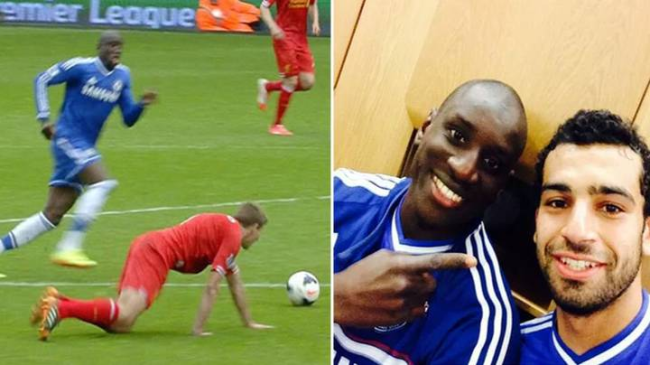 Salah then moved to Fiorentina and eventually moving to Roma at the end of the season on a permanent deal. A couple of years later, Salah arrived in England again but this time in a Liverpool jersey only to conquer numerous records and show Chelsea the piece of cake they missed.
Just like KDB, Mohamed Salah's stats would only cause agony to the London side as they see Salah reaching new heights every season.
Robert Lewandowski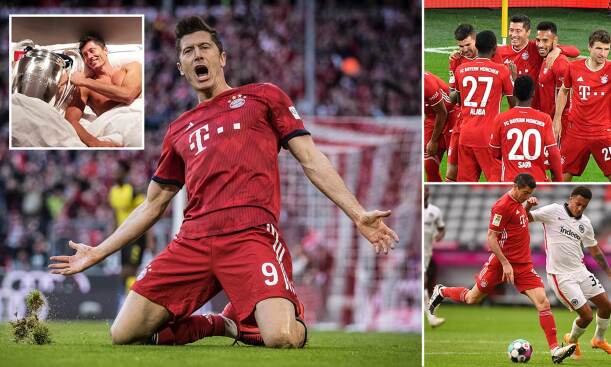 From knocking out Real Madrid from the Champions League to leaving for Bayern Munich on a free transfer, isn't it enough to prove that Borussia Dortmund were highly mistaken about the Polish international?
Lewandowski won the Bundesliga title with Dortmund in 2010-11, and 11-12, German Super Cup in 2013-14, and German Cup in 2011-12. To strengthen their dominance in the German top-flight, Dortmund started to look for options as Lewandowski had announced his deal with Bayern before the season ended, handing enough time for Dortmund to replace him.
The fact that they did not renew Lewandowski's contract was their first mistake, letting him go for free was their second while thinking that they could easily fill the void the Polish left was their third and perhaps their biggest mistake.
Since then, Dortmund haven't won anything major and are yet to win the Bundesliga title since Lewandowski's departure. On the contrary, Lewandowski managed to win the Bundesliga title from 2014-2020, German Super Cup from 2016-21, German Cup in 2015, 2018, and 2019, UEFA Champions League in 2019, UEFA Super Cup in 2020, Best FIFA Men's Player 2020, UEFA Best Player in Europe in 2020, and FIFA Club World Cup in 2021.
He was also the Bundesliga top scorer in 2015, 2017, 2018, 2019 and is leading this season with 28 goals. He was also the top scorer of UCL in 2019-20.
Dortmund didn't leave him on a bad note but won't they regret selling a superstar of such talent for free?