Hakim Ziyech at £33 million is an absolute steal for Chelsea
Chelsea have finally made a proper signing after their transfer ban, albeit a month later than the fans expected. Ajax and Chelsea both have confirmed that Moroccan winger, Hakim Ziyech, will join Chelsea this summer.
The fee, reported around £33 million, which could rise to £36 million after add-ons, looks like an absolute steal in today's market. This move comes after Ziyech was strongly linked to Arsenal last summer for €30 million, which was a release clause in his contract.
Ajax renewed Ziyech's contract recently, removing the release clause. It, however, is widely understood that Ziyech had an agreement with Ajax director, Marc Overmars, about letting him leave cheaply if the 'right' club comes in for him. Chelsea were linked with him ever since their transfer ban was overturned and were already in negotiations in January, but couldn't reach an agreement last month.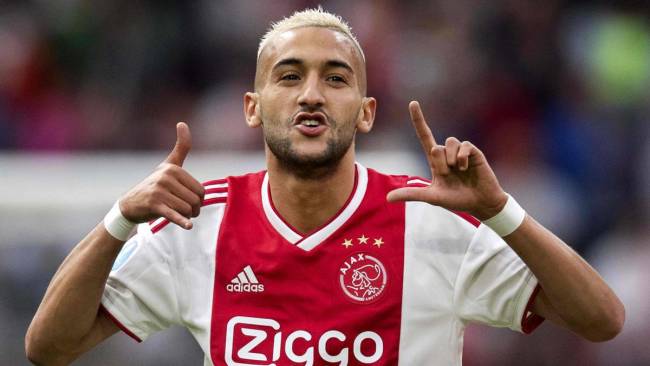 It is no surprise that Chelsea looked towards Ziyech, given the price and the type of player he is. As good as Chelsea's midfield is, in layman's terms, they lack passing range and creativity. This is a team that hardly has any free-kick takers since Marcos Alonso and Ross Barkley rarely feature for the team. It is also worth noting that Chelsea do not have a single left-footed player in their starting XI.
This is why Ziyech fits the bill perfectly. He is not only prolific in creating from the left-wing, he also has an excellent shooting range. The Moroccan can execute deadly passes in behind the opposition back-line, and is also a brilliant set-piece taker, as Chelsea found out the hard way in the 4-4 draw with Ajax this season.
He is a signing that the Chelsea hierarchy, and the fans alike, are ecstatic with, and rightly so. Only time will tell if Ajax's creator in chief can do a similar job in Premier League as well, but it is no doubt that Chelsea have done great business by signing him. 
The London club have also been linked with Jadon Sancho, but the price and the similar position to Ziyech might suggest that Chelsea will look to strengthen other areas first.
Cover image credits: football.london