3 Best Goalkeepers to have in Fantasy Premier League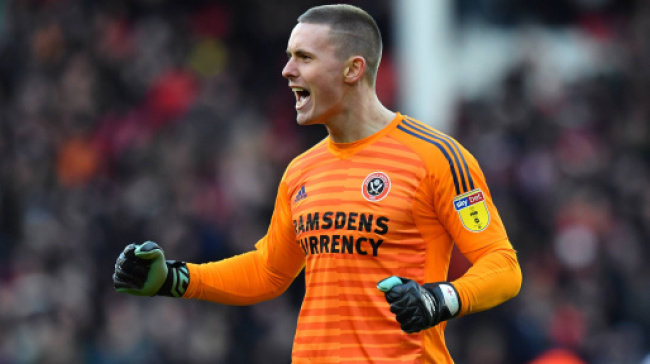 This mid-season break in Premier League is proving to be longer than expected and it would especially feel longer for those who didn't have a good FPL weekend last time around.
Those managers would be looking forward to this upcoming weekend to see how the rest of their players perform and how there entire Gameweek 26 would eventually shape up.
Nevertheless, the FPL content would go on as it is nearly time to prepare your team for Gameweek 27.
Goalkeepers are a key aspect of any FPL team as a good goalkeeper can prove to be the difference between a good and a bad game week. Managers are usually reluctant to spend a free transfer on a goalkeeper as they would probably want to use that transfer in strengthening their outfield.
So, in this last stretch of the season, let's look at 3 goalkeepers that you can keep for the rest of the remaining period and you don't have to spare a single thought in changing them.
#1. Dean Henderson- Sheffield United (£5.1m)
2019/20 is the breakthrough season for Dean Henderson. Currently, on loan to the Sheffield United, Henderson has the joint-most clean sheets this season and is one of the reasons for his side's meteoric rise in the PL.
He has scored two double-figure hauls in the last 2 out of 3 game weeks, a rarity for a goalkeeper, including 11 points against defending champions, Manchester City.
The Englishman has decent upcoming fixtures as he is scheduled to face Aston Villa, Brighton and Norwich next. He is someone that you can keep for the rest of the season as he is capable of getting save points against tougher opponents.
He is scheduled to blank in Gameweek 28 and won't play in game week 31, so it would be better if you have another goalkeeper for those game weeks, but except that, he should be the no. 1 choice for all FPL managers.
#2. Alex McCarthy (£4.4m)
Until a few months ago, going with a Southampton player in the defense would be a dumb idea, but not anymore.
Since December, the side has turned their fortune and is now sitting comfortably in the top 10 in the league.
McCarthy is the cheapest playing goalkeeper out there and if you don't like to spend money on a goalkeeper, then he is a no-brainer for you.
Southampton has now kept two clean sheets in his last 5 game weeks including one against Tottenham Hotspur. He too has a relatively easy fixture coming up as he is scheduled to face Burnley, Aston Villa, and West Ham next.
If there was ever a time to beef up your defense with Southampton players, it is now.
#3. Nick Pope (£4.7m)
Nick Pope has been enjoying a great run of form for a while now. His performance has been so impressive that he is even in the contention to become England's first-choice goalkeeper in the Euro 2020.
In the last three-game weeks, he has scored a total of 28 points including clean sheets against Arsenal and Manchester United.
He has a mixed run of upcoming fixtures as after matches against Southampton and Bournemouth, he is scheduled to face Spurs and Man United.
But, going by the recent form, there is no telling, that he might not perform against tougher opponents. If you ask me, more FPL managers need to take a punt on him.
Cover image credits: Transfer Market