David Alaba to join forces with Ramos at Real Madrid or become his replacement?
Real Madrid have finally made a move in the January transfer window as they have reached an agreement with David Alaba, who has been an integral part of the Bayern Munich backline.
The two-time Champions League winner and nine-time Bundesliga champion, Alaba, would be becoming an important personality in the Los Blancos side as Sergio Ramos' contract concerns still not satisfy the Madrid management.
Bayern Munich made the most of their relations by trying to negotiate with David Alaba but the 28-year-old has had concerns over his salary because of which the talks came to a standstill towards the end of 2020.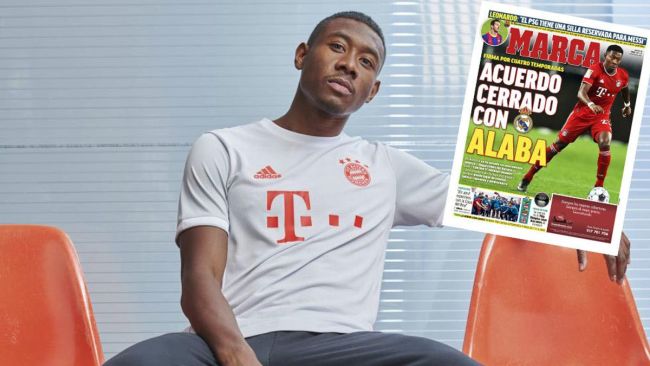 However, certain reports also suggest that all of it would be a hoax to make sure Sergio Ramos takes a pay cut and keeps his allegiances with the 13-time Champions League winners.
Alaba rejected both Liverpool and Paris Saint-Germain, and he seems determined to join hands with Zinedine Zidane at Madrid. The Los Blancos have been in trouble without Ramos always and taking into consideration his current scenario, Madrid do not want to take chance and affect their season if Ramos decides to leave.
Alaba's wages could've been a concern but since the defender is joining on a free transfer, the Spanish giants are more than happy to pay.
Villarreal's Pau Torres, Sevilla's Jules Kounde were also on Real's radar but the club have been clever to invest in a more established player who could take multiple roles if needed.
With Madrid refusing to hand Ramos a two-year deal, there could be unusual stuff happening but Real Madrid are still making sure that people know that both situations are not related to one another.
However, Real Madrid are of the point of view that if they lose a world-class centre-back after this season, they will have his place taken by another star. But would Alaba fill in the shoes of the Madrid skipper?
What if Ramos extends his contract anyhow? Could the Alaba-Ramos duo turn out to be the most lethal ones in the recent past? Well, only time will tell!