Man Utd's new signing, Alex Telles tests positive for COVID-19, while 'Mr. MBE' makes history
Alex Telles had to miss Manchester United's home game against RB Leipzig for being tested positive for coronavirus infection, however that didn't stop the Red Devils to steamrole past their German opponents on the night.
Manchester United's deadline day signing Alex Telles, who arrived from FC Porto is the most recent Premier League player to be diagnosed with COVID-19. The Red Devils hope that he would be back soon. 
The news was confirmed on Wednesday as United had a game against Bundesliga leaders RB Leipzig and Telles was therefore excluded from the matchday squad.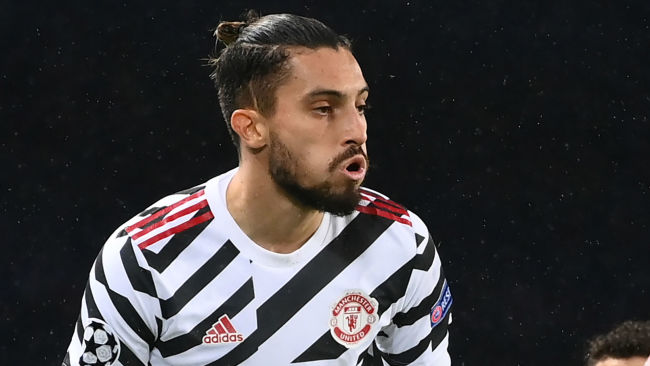 The Brazilian left-back, Telles, arrived from FC Porto for a reported £15.4m and made his debut in last week's Champions League triumph over Paris Saint-Germain. The 27-year-old's exclusion was explained by Ole Gunnar Solskjaer and the player is reported to be fine as he is asymptomatic. 
Man Utd put in a 5 ★★★★★ performance in their Champions League game against Leipzig:
However, the Red Devils still managed to win their first home game in the UCL and did not feel the absence of the new signing. After several media speculations, Donny Van de Beek was again the playing XI and the United boss felt that the Dutch was top-notch as he expected him to be. 
Manchester United midfield was set up in a different fashion and things clicked as United did well, both offensively and defensively. United were off to a flying start after Paul Pogba set up Mason Greenwood for a fabulous finish, scoring his first-ever UCL goal. 
More drama was yet to be witnessed as United boasted their offensive bench strength by bringing on Bruno Fernandes, Edinson Cavani and Marcus Rashford to seal the victory. 
Marcus Rashford continues to win hearts on and off the pitch:
Marcus Rashford, a star on and off the field is having some great moments outside football as his petition reached 1 million-plus signatures and counting, for the noble cause the Manchester-born and bred has pledged to do.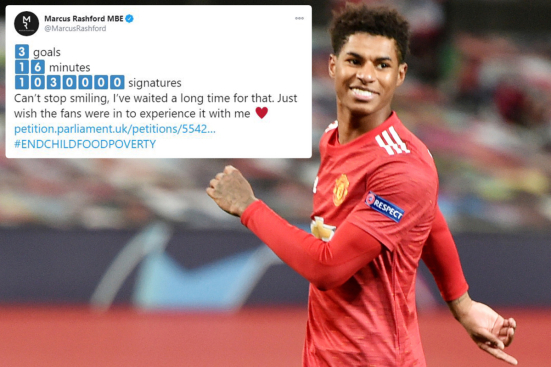 Marcus Rashford's Champions League form continued to outshine others as he scored a hattrick, becoming only the second Red Devil to do so after Ole did it during his days. 
Anthony Martial scored one off a penalty too and assisted Rashford's hattrick goal as United completed the 90 minutes with full confidence ahead of the Premier League clash with Arsenal on Sunday, November 1. 
featured image credits- skysports.com