Among Us Sheriff Mode: How to play as the 'Sheriff' in Among Us
Recently, Among Us has been filled with different Modes, which players themselves can create. One of the popular ones is Among Us Sheriff Mode, which levels the playing field for Crewmates & Imposters. 
Let's have a look at this new mode, how you can install it & how you should play this particular mod in Among Us.
The Among Us Sheriff Mode is one of the most popular & amazing modes which has been trending lately. Many popular streamers like Disguised Toast, Valkyrae, etc have made it very popular by playing it live & conquering the imposters.
What is Among Us: Sheriff Mode?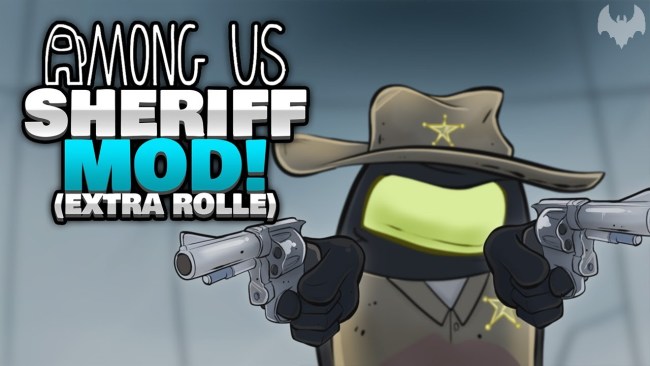 In the Among Us Sheriff mode, the basic objectives & gameplay remains the same as normal Among Us. Crewmates have to finish tasks before they are killed by imposters. However, at the start of the game, one crewmate is given the role of the Sheriff. 
The Sheriffs have a button, which allows them to kill an imposter, in the middle of the round when they get close to the character. However, you have to be absolutely sure that the person is an imposter. 
If you end up executing a crewmate, you will also die, leaving 2 crewmates dead & giving the imposters a massive advantage. 
There is a high reward factor, but it also comes with the risk of letting the imposters gain the upper hand if you make a mistake. 
How to Install Among Us: Sheriff Mode?
To play as the 'Sheriff' you can follow these steps & get it on your PC. Usually, different mods are not playable on mobile, so if you want to play this particular mod, you have to do it on your PC.
Download the Among Us Sheriff Mode from Woodi-dev on GitHub. Make sure the version matches the version of Among Us installed on the PC.
Find the Among Us root directory folder. This is the File Path Steamlibrary > steamapps > common > Among Us.
Name the new folder Steamlibrary > steamapps > common > Among Us Sheriff Mod.
Find the downloaded zipped folder for the mod and select Extract All.
Select the Among Us Sheriff Mod folder as the extraction location and complete the extraction.
Open the folder and launch the game by clicking Among Us.exe.
Featured Image Credits - sbnation.com