NBA Disney World scramble: Western Conference eighth seed on the line
The NBA restarted on 31 July in a specially created bubble at Disney World, Orlando, FL.
For basketball fans starved of action all around the world, it was a relief. Despite no audience being allowed, the NBA was able to make this bubble interactive, using digital screens for fans to be represented in the bubble and enjoy the action.
The games, however, have not been of the highest quality with the top teams taking their foot off the gas pedal to stay fresh for the playoffs.
The format 
22 teams were selected for the bubble games at Disney World. These included the top eight teams of each conference and six teams that were six games or fewer behind the eighth seed in their conference.
The Western Conference had 13 teams and the Eastern Conference had nine, primarily due to the Western Conference being more competitive.
All teams had to play eight games to improve their seeding and final ranks of each conference will be tabulated. 
Golden clause
If in a conference the ninth ranked team is four games or fewer behind the eighth-seed, then they will compete in a play-in tournament to determine which team heads to the playoffs.
The playoffs and finals will be played in traditional best of seven format.
Top teams turning out to be damp squibs
It was expected that these games will be very highly competitive and would enthral a basketball-starved global fan base.
The teams, however, were complacent as they rested most of the stars and it resulted in unexpected losses and high scores as they did not expend too much energy on the defensive end. 
Reason for non-competitiveness
The statistics of team positioning were such that teams analysed that their seeding could not be improved.
As many matches were to be played so no one wanted to risk injury. Due to lack of action and training before the bubble was set up, many players are still regaining match fitness.
To understand it better as to why games were of no consequence, we have to look at table.
Eastern Conference
[e- clinched eastern conference, a- clinched atlantic division, se- clinched southeast division, x- clinched playoff spot, o- eliminated from playoff contention]
| | | | |
| --- | --- | --- | --- |
| Team | Wins (pre-bubble) | Wins (post-bubble) | Current Rank |
| Milwaukee Bucks | 53 | 56 | 1 - e              |
| Toronto Raptors | 46 | 51 | 2 - a |
| Boston Celtics | 43 | 48 | 3 - x          |
| Miami Heat | 41 | 44 | 4 – se |
| Indiana Pacers | 39 | 43 | 5 – x |
| Philadelphia 76ers | 39 | 42 | 6 – x |
| Brooklyn Nets | 30 | 35 | 7 – x |
| Orlando Magic | 30 | 33 | 8 – x |
| Washington Wizards | 24 | 24 | 9 - o |
Washington was the only team which could have overtaken Orlando Magic in these eight games. Fate didn't agree with them as Bradley Beal joined John Wall on the injury list for the Wizards.They lost all the matches.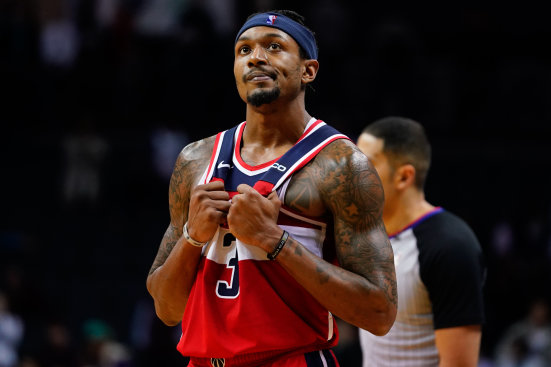 Orlando won their first two matches. Then they analysed that Washington will be too far behind to enter the play-in tournament. Furthermore, the Magic could not have caught up with Brooklyn as the latter already won five games. Unsurprisingly, Orlando's on court efforts reduced.
Bucks won one match and analysed that Raptors will not depose them. They started resting Giannis Antetokounmpo and other starters. 
The Raptors were also in the running for second place and could have slacked off but credit to Nick Nurse for keeping his roster competitive.
The remaining teams have tried their best to avoid facing either the Bucks or the Raptors.
Seventh-placed Brooklyn really tried hard to avoid the Raptors in the playoffs. They have won five matches despite the absences of Kevin Durant and Kyrie Irving. Next season should be great for the Nets.
Western Conference
[w- clinched western conference, nw- clinched northwest division, sw- clinched southwest division, x- clinched playoff spot, o- eliminated from playoff contention]
| | | | |
| --- | --- | --- | --- |
| Team | Wins (pre-bubble) | Wins (post-bubble) | Current Rank |
| Los Angeles Lakers | 49 | 52 | 1 – w |
| Los Angeles Clippers | 44 | 47 | 2 – x |
| Denver Nuggets | 43 | 48 | 3 – nw |
| Houston Rockets | 43 | 46 | 4 – sw |
| OKC Thunder | 40 | 43 | 5 – x |
| Utah Jazz | 41 | 43 | 6 – x |
| Dallas Mavericks | 40 | 43 | 7 – x |
| Portland Trailblazers | 29 | 34 | 8 |
| Memphis Grizzlies | 32 | 33 | 9 |
| Phoenix Suns | 26 | 33 | 10 |
| San Antonio Spurs | 27 | 32 | 11 |
| Sacramento Kings | 28 | 30 | 12 – o |
| New Orleans Pelicans | 28 | 30 | 13 – o |
From the standings, two facts can be ascertained. 
Lakers and Clippers were too ahead to retain the top seeds, which explains their decision to rest their stars and give minutes to their bench players.
Houston played their heart out in the beginning but then analyzed that their competitors were also not in the best of forms. Utah is not playing well, Denver was missing Jamal Murray, OKC was not in rhythm. As a result, James Harden and the Rockets also relaxed. 
Only team in mid-table which disappointed was Dallas Mavericks as they dropped from sixth to seventh.
The bottom six, however, are slugging it out. 
Memphis were three games ahead but have lost six and they need to win on Thursday to keep their hopes alive.
Phoenix Suns have been given a rebirth by Devin Booker, who is averaging 35 points. The Suns are the only unbeaten team in the bubble.
Portland were expected to do better with inclusion of Carmelo Anthony, however, they disappointed during the season. 
51 and 60 points by Damian Lillard has taken them to eighth place but Thursday will be the day. The San Antonio Spurs cannot be counted out till Gregg Popovich is calling the shots. Spurs won their last three matches and they are in contention for the four-way contest for the eighth seed.
Super Thursday
Battle of 8th seed could not have been better. I truly bow to the NBA for keeping all four matches on one day. It appears that they anticipated such a classic scenario 
Matches
Bucks vs Grizzlies
Mavericks vs Suns
Spurs vs Jazz
Trailblazers vs Nets
Now the scenario for each of these teams to reach playoffs is as under:
Portland Trailblazers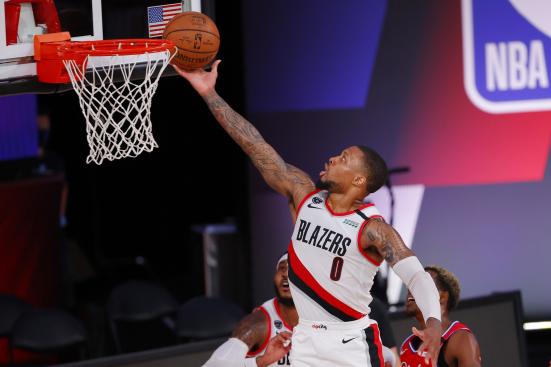 If they win or Grizzlies, Spurs and Suns all lose.
If Blazers win, other results do not matter.
If Blazers lose then they can still be 9th seeded in case any two of Suns ,Grizzlies and Spurs lose.
Blazers can be eliminated if they lose and any two of Suns, Grizzlies and Spurs win.
Memphis Grizzlies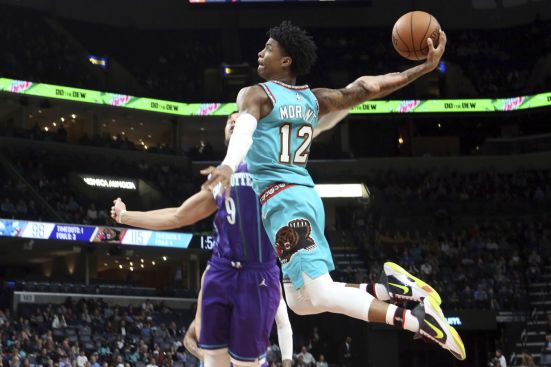 They will be the eighth seed if Blazers lose and they win. Others results will not matter in this case.
They will remain ninth if they win and Blazers also win.
If the Suns and Spurs lose then Grizzlies are assured of a place.
Memphis can be eliminated if they lose and either Suns or Spurs win.
Phoenix Suns
They will be the eighth seed if they win their game and both Blazers and Grizzlies lose.
Suns will be ninth if they win and either of Blazers or Grizzlies win.
A loss to Dallas would mean elimination for the Phoenix Suns.
San Antonio Spurs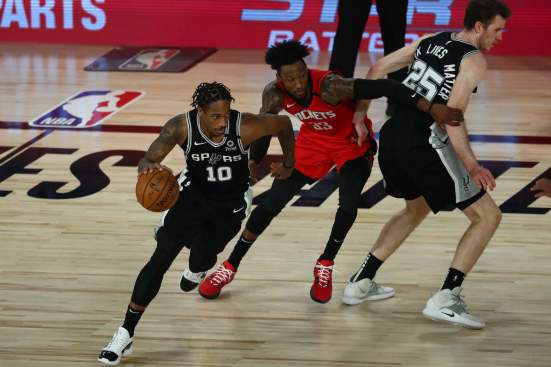 They will be the eighth seed if they win and all three of Grizzlies, Blazers and Suns lose.
The Spurs will be ninth if they win and two among Grizzlies, Suns and Blazers lose.
The Spurs will be eliminated if they lose.
The permutations and combinations for the playoffs are amazing and the games should be electric, despite the lack of fans.
The NBA playoffs will be a cracker as there is very little to choose between sides and series will compensate for the non-competitive restart games.
Featured image credits: ClutchPoints