Bale vs Zidane continues as the Welshman is left out for Man City game
Gareth Bale was not named in Real Madrid's group to head to Manchester City even though Sergio Ramos, who will be unavailable, was named. The Wales star was not named in the 24-man traveling squad.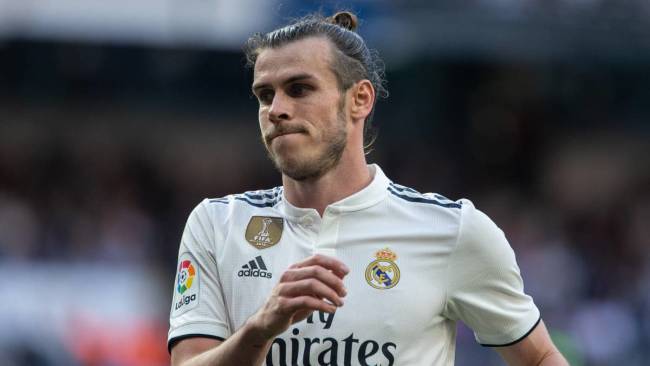 James Rodriguez was also left out along with Mariano Diaz, who tested positive for COVID-19 and hence is self-isolating. Eden Hazard has made to the squad despite questions over his fitness following an ankle injury, while Luka Jovic will also be present.
Madrid are trailing City by a goal from the first leg at the Santiago Bernabeu. 
Bale's issue with the Madrid boss has reached its lowest point in 2020 as the ex-Tottenham forward has only featured twice since the restart in June.
However, Casemiro, in a recent interview insisted that Bale still has the support of Real Madrid's coaches and he is only going through a tough time at the moment. Even though Bale has been off the pitch for a while now, he has still managed to grab everyone's attention with his attitude on the sidelines as he seems very bored.
The latest evidence of this was when Madrid began their La Liga title celebrations where Bale was barely involved and looked to be at the corner, not concerned or impacted by the team's achievement.
His agent Jonathan Barnett recently told BBC Sport that the player is having a very good time in Madrid and has no intention of leaving which means the winger wants to see out the remaining two years on his contract.
The media has still not questioned Zinedine Zidane on this topic directly and it shows that people have made peace with it. But the question remains, would things have been different in case of any other manager? 
The answer is a clear no, rather this was something that the former Real Madrid manager, Jose Mourinho opened about in his past interview, regarding the unfair treatment he has been receiving by the media compared to other managers who are not questioned for benching 'superstars.'
featured image credits- Sky Sports