Neymar says he is living his best moments with PSG
Since joining the Ligue 1 champions, Neymar has always been in the headlines for the wrong reasons despite being very good with the numbers. Recently, he reflected on his time with the French side.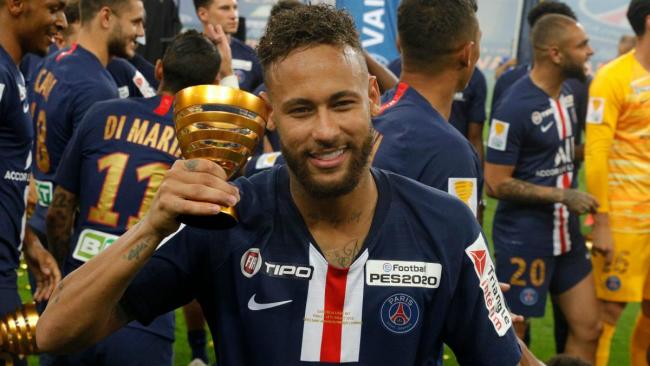 After arriving from Barcelona for a world-record fee of €222m in 2017, Neymar has won nine titles and scored 74 goals in 85 appearances across all competitions. Neymar and PSG have already laid their hands on the Ligue 1, Coupe de France, Coupe de la Ligue and are on the road for Champions League glory too.
While talking on the official website of PSG, Neymar said, 
"These three years came with a lot of knowledge. I've lived times of joy and some complicated ones, especially when I was unable to play due to injuries. With my team-mates' help, I was able to overcome and focus on what really matters for everyone, which is our performance in the field into titles."
Neymar also thanked the fans for their constant support and promised to give his best for the team. 
PSG will face Atalanta in the quarter-final of the Champions League on August 13, where Neymar will partner Mauro Icardi up front but Kylian Mbappe will miss out due to injury.
PSG are also hailed as one of the prominent teams to win the competition this season. However, Bayern are in that race too. Both the teams have had the potential for many years but have failed to make the best out of their squad strength.
As far as the Ligue 1 is considered, Neymar scored 13 Ligue 1 goals before the league was suspended.
His performance against Borussia Dortmund was a relief to the PSG fans as they finally believed that the Brazilian is actually going to stay. 
"I believe that today I live my best moment in Paris. We form a family on behalf of the greater objective we have ahead of us," he said ruling out a possible move to his former club Barcelona.
"We want to mark this season with the Champions League. We will fight for this because we were never so close."
featured image credits- The Sun Nigeria