Barcelona want this club legend as their next manager
Spanish La Liga champions FC Barcelona have offered club legend Xavi a two-and-a-half-year deal to become their next manager, according to reports in Spain. 

The Catalan club are on the verge of sacking current boss Ernesto Valverde and have reached out to their legendary midfielder to help them recover their form. 

Barcelona sporting director Eric Abidal and CEO Oscar Grau are said to have met up with their former midfielder in Doha following their 3-2 Spanish Super Cup defeat by Atletico Madrid in Saudi Arabia on Thursday. 

And as per reports by the Spanish media outlet AS, the former World Cup winner is said to be very much interested in the job offered by the club of his dreams. 

Thierry Henry, Ronald Koeman and Roberto Martinez have all been touted as potential replacements for Ernesto Valverde. The Barcelona fan base have been long demanding for the sack of the former Athletic Club boss. It seems now they could finally see that happen and with someone who is closely associated with the club for almost the whole of his playing career. 

Xavi was at Barcelona since 1991 as a youth player and he left the club in 2015 at the dusk of his career for a move to Al Sadd. He hung up his boots in 2019 and became the manager of the Qatari club and is doing a fantastic job over there.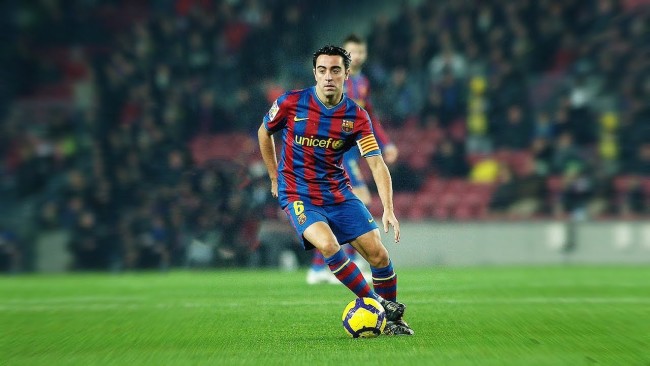 Xavi is regarded as one of the best midfielders of all time and he is among the greatest player to grace the pitch for the Spanish giants. He was famous for his understanding of the game and intelligence and there was always a general consensus that he would become a great manager once he retires as a player. 

Vaalverde's deal expires at the end of the season but the Blaugrana could let him leave before that if results do not improve. Barcelona are still at the top of the table with 40 points in 19 games which is pretty poor by their standards. One would reckon that it is also due to the lack of form of teams like Real Madrid and Atletico Madrid that Barcelona are top of the pile. 

The Catalans have won just once in their last five games and could lose their top position soon unless things start to look up for them. 

However, Al-Sadd have insisted that Xavi is going nowhere. A statement on the club's website read: "The issue of Xavi going to Barcelona is normal and expected because he will be at his club and it's his first home and he must return there in the future, but as of today, Xavi is the coach of Al Sadd.

"Xavi and his team are focusing on tomorrow's match against Al-Rayyan, and we know that a club with the size and professionalism of Barcelona will take to official channels to speak of such matters."
Featured Image Credits- The Telegraph