Baylor Bears overcome Razorbacks to reach the Final Four of the NCAA Men's Championship
With the March madness going on, there's no room for the adrenaline rush to seize as the month is full of thrilling basketball action.
We are now heading into the final four of the NCAA Men's Championship of the year 2021. The Baylor Bears are the second to make it past the Elite Eight, after the Houston Cougars. Arkansas Razorbacks were 10 points short of making it into the Final four against the Baylor Bears. 
Baylor took an 18 point lead in the early stages of the first half, everyone was expecting an embarrassment for the Razorbacks but they had other ideas. 
With the immense talents in the Razorbacks roster, they gave every basketball fan a fight to remember as they were able to get back into the game. The Baylor's had their opponent locked down in defense and they were able to drop down some clutch 3's. 
Baylor's roster includes some of the best guards, collectively, in the entire country including the NBA. MaCio Teague was the leading scorer for the Baylor Bears as he was able to get 22 points on the scoreboard along with 5 rebounds. 
When we look at the stat sheet, the Baylors were significantly better in shooting from beyond the arch, playmaking and a little in defense. Let us take a look at the stat sheet below:
| Baylor Bears | Team Stats | Arkansas Razorbacks |
| --- | --- | --- |
| 8/15 | 3 pointers | 3/11 |
| 17 | Assists  | 13 |
| 9 | Steals | 5 |
It is obvious that, despite the Razorbacks fighting back in the second half, they were completely outplayed.
"It's been a long time coming: The Baylor Bears are back in the Final Four for the first time in 71 years!"

-Jim Nantz
It was a night of extreme celebration for the Baylor's fans. Coach Scott Drew has made everyone in the state proud by taking a job no one wanted, and turning the Baylors into one of the best college basketball teams in the nation.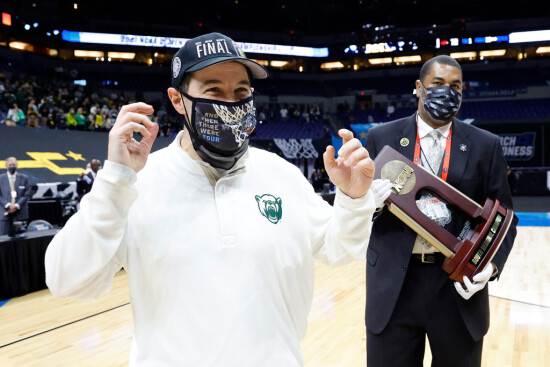 The frontrunners of the NCAA Championship are Gonzagas and Baylor, Gonzagas being the favorites. Looking at the type of basketball Baylor Bears have played throughout the year, it would be foolish to count them out of being the champions. 
The bears have one of the best defenses in the entire championship and their scoring is just as efficient, making them a perfect team for winning the championship. 
Then it comes down to the level of competition faced by the Baylor men's team, they have mostly played against the Big 12 throughout the year, making them battle-tested.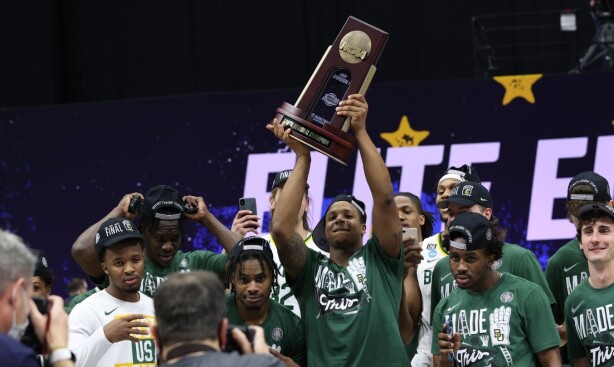 Baylor Bears now prepare for the Houston Cougars in the Final Four. This is one of the biggest breakthroughs in the entire Basketball history.
Featured Image Credits - katv.com