Top 5 most thrilling and entertaining finals ever played in IPL History
Sportco lists 5 most thrilling and entertaining Indian Premier League (IPL) finals played
Despite a shaky start to the year, cricket fans all around the world were fortunate enough to witness IPL 2020 in a different place, conditions, and with so many restrictions. 
Things were very complicated on the inside as everyone was bound to strict guidelines and even the slightest mistake could've endangered every member of the squad or management. 
However, with time things settled and everyone got to witness one of the best and most intense seasons of the Indian Premier League with numerous close games and super overs. 
The final of this spectacular IPL season is scheduled to be played on November 10 between Mumbai Indians and Delhi Capitals at the Dubai International Cricket Stadium, Dubai. 
However, over the years we have seen various finals that have gone down to the wire. Let's have a look at the 5 best IPL finals. (No order) 
1. Chennai Super Kings vs Rajasthan Royals (2008) 
In the very season of the IPL, when it was called DLF IPL, Chennai played a Rajasthan side led by the great Shane Warne. Royals had won the toss and chose to chase. 
The skipper MS Dhoni and Suresh Raina helped the team to put 163 runs on the board. However, the star of the show was Yusuf Pathan who picked up three wickets and scored 56 from just 39 balls. 
Rajasthan needed 8 to win from the last over and the game went to the last ball with Shane Warne's side winning the first edition of the IPL.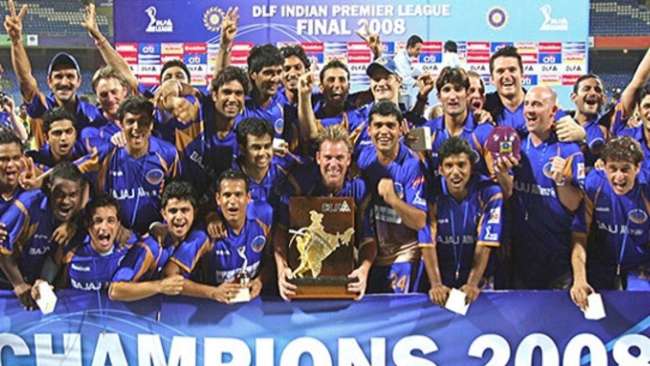 2. Sunrisers Hyderabad vs Royal Challengers Bangalore (2016)
This IPL final was unique in its own way too as two teams who have never been a part of the competition finale competed. 
Virat Kohli's Bangalore seemed to be the complete favorites but things didn't go the way he wanted. Hyderabad scored a gigantic score of 208 for the loss of 5 wickets and was up for a thriller. 
Bangalore seemed to be under pressure but the skipper alongside Chris Gayle fired a quick 100 runs together and started changing the course of the game. 
However, a twist, in the end, was remaining as after RCB lost Gayle and Kohli, no one could stick to the crease and take the team home as they lost the title by just 8 runs. 
3. Mumbai Indians vs Rising Pune Supergiants (2017)
MS Dhoni's new franchise did not value him much in their first season in IPL 2016. That led to him being stripped of the captaincy and Steve Smith became the chosen one. Pune was much better in the 2017 season as they easily booked a spot in the finals. 
They played Mumbai Indians who lost to them thrice that season, including the Qualifier 1. Pune almost made it four as a brilliant bowling performance led to Mumbai putting up just 129 runs on the board, courtesy of Krunal Pandya's crucial 47. 
Pune started well with Ajinkya Rahane and Steve Smith on the crease but several tight overs towards the end choked Pune completely. 
Rohit Sharma's planning was spot on as Mumbai had only 11 runs to defend in the last over with Steve Smith and Manoj Tiwary on the crease. However, it was Mitchell Johnson's day that he ensured that his team lay their hands on their third IPL trophy. 
4. Kolkata Knight Riders vs Chennai Super Kings (2012) 
Chennai Super Kings were on a completely different page as it was their fourth IPL final and they were on the verge of winning their third consecutive final. 
Kolkata, on the other hand, was in the finals for the first time. CSK managed a total of 190/3 in 20 overs and Kolkata did not have the best to their run chase, losing their skipper Gautam Gambhir very early. 
But it was Manvinder Singh Bisla and Jacques Kallis who stuck together in a 136-run partnership and Kallis' 69 of 49 balls helped KKR to win their maiden IPL title. 
5. Mumbai Indians vs Chennai Super Kings (2019) 
After reclaiming the IPL throne in their comeback season in 2018, Chennai was again on a roll as they reached the finals. With both teams having three titles under their belt, this match was already going to be a phenomenal one. 
Mumbai's top order tumbled but Kieron Pollard was there to the rescue as his 41 off 25 balls helped Mumbai put 149 runs on the board. 
Chennai had the match in their hands and things looked pretty much in their favor when Shane Watson thrashed Krunal Pandya in the 18th over of the game. 
However, a tight 19th over by Jasprit Bumrah, MS Dhoni's controversial run-out, and Lasith Malinga's brilliant final slower one tricked Shardul Thakur as Mumbai Indians won their fourth IPL title by 1 run.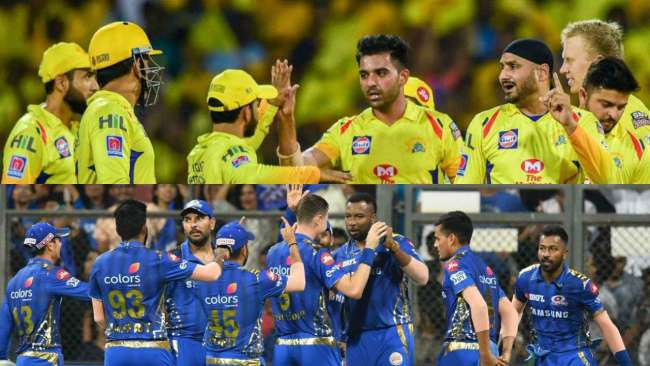 featured image credits- insidesport.co