NBA Pre-Season: Brooklyn Nets v/s Boston Celtics Preview & Prediction
An enticing matchup between the Atlantic rivals, Brooklyn Nets, and Boston Celtics, is a game that seems to spice the pre-season as we head closer to the start of the season.
The NBA pre-season, so far, has been spot on for teams looking to address their combinations and getting in sync with the new additions. 
The new talent has impressed immensely taking the prospects of the league a notch higher. This pre-season, teams look equally pitted against each other as many known names are back from an injury-riddled previous season.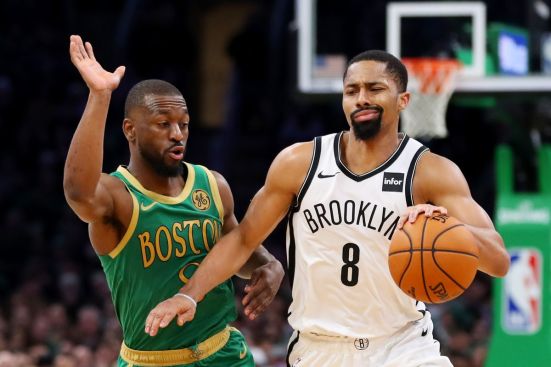 The Brooklyn Nets, with their 2 All-Stars Kevin Durant and Kyrie Irving, back in the lineup after missing close to 18 months of the last season, has strengthened the otherwise lackluster Nets team. 
In their preseason opener against the Wizards, Kevin and Kyrie displayed robust shooting performances in the limited minutes they starred. Kevin finished with 15 points, 3 rebounds, 3 assists and 2 blocks in 24 minutes, assuring the fans that he ain't going to stop at nothing. 
Not to dwell on anyone's shadow, Kyrie too, made a statement highlighting his 18 points with 4 assists in 18 minutes, reminding the fans of his prowess on the court. The Net's look like a formidable opponent with Jeff Green and Tyler Johnson with forward positions and DeAndre Jordan at the centre.
The Boston Celtics are title contenders, one because of a near miss performance last season and also because the Boston Celtics see a similar roster built over the years. Jayson Tatum and Jaylen Brown can brag about knitting this team well around Marcus Smart, Jeff Teague, and Kemba Walker. 
It may be a while when we see Tristan Thompson join the team however the Boston Celtics, developing Tacko Fall, provides them an edge. Although the Celtics lost their first pre-season game against the Philadelphia 76er's, rookie Payton Pritchard was all impressive with his quickfire 16 points giving the Boston Celtics someone to rely on, for now.
Understandably, the pre-season games are more about player's getting sufficient rest while fixing any loose ends before the season, this duel will be a fierce one, as both teams are eager to give an impetus to their seasons.
Brooklyn Nets vs Boston Celtics Prediction: 
Both Eastern Conference heavyweights would like to assert their dominance when they meet on December 18th, 2020. The Boston Celtics will have to size up to their opponents as the additions of Kevin Durant and Kyrie Irving give the Net's an upper hand.