Brooklyn Nets take down the Houston Rockets 120-108 to become the No.1 seed in Eastern Conference
After defeating the Houston Rockets 120-108 in a comeback victory, the Brooklyn Nets have taken the No. 1 seed in the Eastern Conference, for the first time since April 2003, the team which was led by Jason Kidd.
Brooklyn Nets have been unstoppable in the league ever since the addition of James Harden. 
The injury of Kevin Durant seemed like a major setback for the Eastern Conference contenders but even after such a huge loss, they have been nothing short of impressive.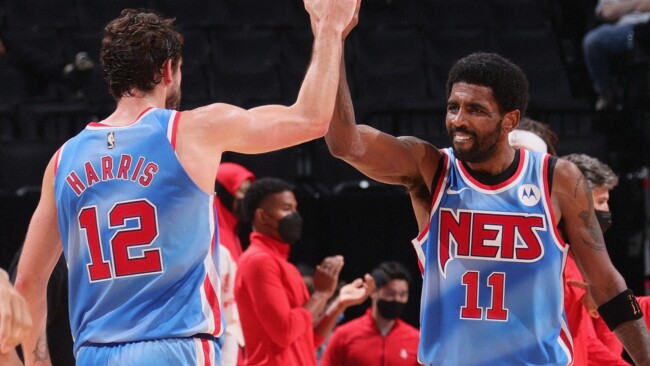 Kyrie Irving and James Harden are arguably one of the best duos in recent years. Irving balled out with 31 points on the board along with Joe Harris dropping down 7 treys to score 28 points in total.
Kyrie Irving has been averaging a career-high of 28.3 points, adding onto it with 5.8 assists and 4.9 rebounds. The numbers can be compared to most of the MVP seasons in league history. 
Statistically, Irving isn't even the best player in his own roster as James Harden has been having a ball this season averaging a double-double with 26.1 points and 11.2 assists, he's also averaging an impressive 8.9 rebounds this season. 
Even Kevin Durant, before getting injured, was making a case for the league MVP as he was averaging 29 points, 7.3 rebounds and 5.3 assists.
The addition of Blake Griffin and LaMarcus Aldridge almost seem unfair at this point. Agreeing, both are out of their prime but one cannot simply ignore the fact that they are still some of best 4th and 5th options in the league. 
The LA Lakers await the return of their giants Anthony Davis and the great Lebron James. Adding Andre Drummond to the team, will the Lakers be able to stop the All-Star team of Brooklyn Nets in the ? 
Lebron James is arguably one of the best players in League history but he even gets scarier during the playoffs as he averages a whopping 28.8 points, 9.1 rebounds and 7.2 assists, even better than his regular-season stats.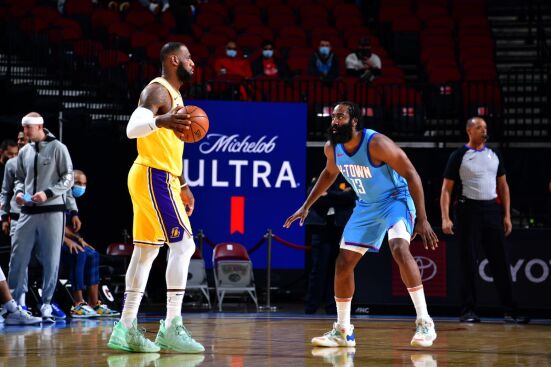 The Brooklyn Nets against the LA Lakers in the finals would be a clash of the decade if it actually happens as both have teams full of superstars. 
Featured Image via- 20minutos.es