Clay vs Grass vs Hard: Comparison of different tennis surfaces
The fans of the glorious sport of tennis always debate about their favorite players in their quest of deciding who is the Greatest of All Time (GOAT). 
We have seen how some pros are completely dominant on one surface but struggle on other surfaces. There are some legends too who have made suitable tweaks to their game to strongly thrive on all three major surfaces in tennis i.e clay, grass and hard courts.
Lets us analyze each turf, Clay, Grass, and Hard, the playing conditions, and the most favourite players on each surface.
1) Clay Court 
Apart from the highly coveted and anticipated Grand Slam of the year, the French Open, the red dirt clay court is famous for holding three top-notch ATP Masters 1000 tournaments in Monte Carlo, Madrid, and Rome along with the competitive ATP 500 Barcelona Open every year. 
The ball moves slowly on the clay courts as compared to grass or hard court. However, with a higher bounce, the players are severely tested physically in the heat. Pros who are used to a serve and volley game will not be able to reap any dividends on clay. 
Players who are strong from the baseline and use a lot of topspin in their shots will have the best chance of clinching titles. 
While hitting winners will not be easy on the surface, players who are good at constructing points, playing drop shots, and handling long rallies will grab a lot of points. Athletic pros can also slide on clay without worrying about suffering any injuries.
Best Players on the Red Dirt
Rafael Nadal
The "King of Clay" has won the French Open a record 13 times in his career. The Spaniard has been invincible on the surface having clinched the title at Roland Garros for the last four years in a row. 
Amidst some reports that the French Open this year could be rescheduled due to the national lockdown, Nadal will look to test his fitness in the Monte Carlo Open from April 11-18 after recovering from a back injury. 
As Nadal's record would suggest, the Spaniard excels on the clay court as compared to hard or grass courts.
The Spaniard would go past his archrival Roger Federer's record of 20 grand slams with another triumph in Paris in 2021.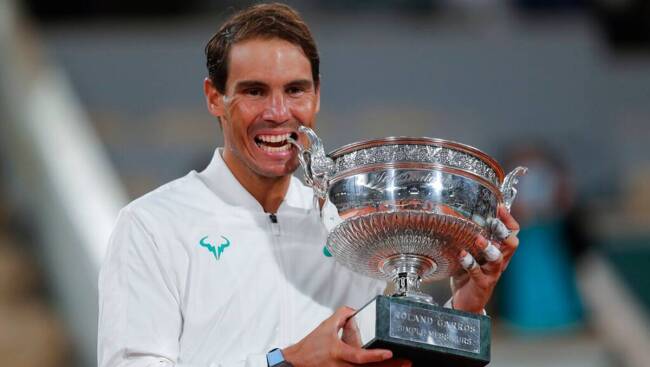 Dominic Thiem
The last five years have seen Thiem been given the moniker "Prince of Clay" with his consistent performances on the surface. 
The Austrian made back-to-back semifinal finishes in the 2016 and 2017 French Open and finished runner-up twice in a row in 2018 and 2019 in Roland Garros losing to Nadal. He suffered a surprise defeat to Diego Schwartzman in five sets in the quarterfinals of the French Open last year.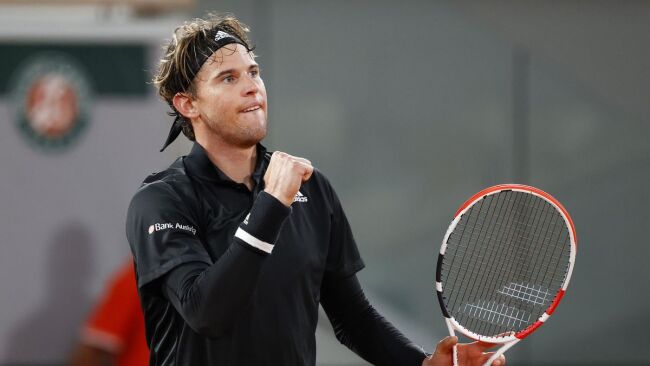 2) Grass Court
The style of playing on grass has changed over the years as pros have shifted from serve and volley to operating more from the baseline. 
Covid-19 wreaked havoc on the 2020 grass season forcing authorities to cancel all the tournaments. 2021 will be a busy year for grass as tournaments are scheduled in Stuttgart, Queen's Club (London), Halle, Mallorca, Eastbourne, and Wimbledon.
The pace of the ball has slowed down on grass and players will have to practice extensively to get used to the low bounce. The conditions can be slippery when there is rain and players will have to move carefully to avoid injuring their knee. 
Best Players on the Fast Grass
Roger Federer
Federer has won Wimbledon a record 8 times in his career. He suffered a heartbreaking loss to Djokovic in a tight five-setter in the finals in 2019 after squandering two championship points on his own serve. 
The former World No. 1 is quite comfortable on grass courts and hard courts while playing on clay courts would be his last preference. This year would be even tougher for the Swiss maestro as he aims for full fitness post double right knee surgery in 2020.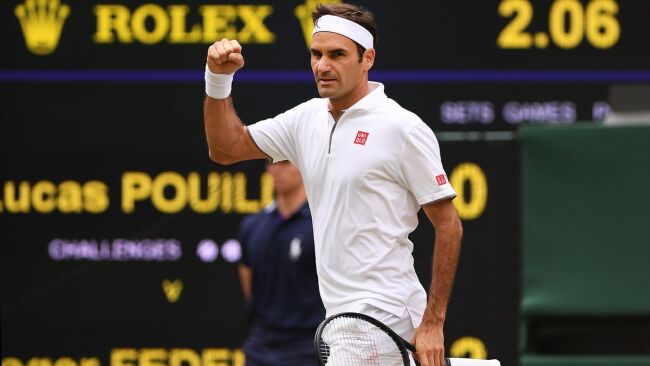 On the cusp of turning 40 in August this year, Federer's chances of winning another grand slam are tough and he cannot afford any slip-ups in the early rounds to go for a deep run.
Novak Djokovic
Novak Djokovic's achievement of 5 Wimbledon titles is quite understated in the sport. The Serbian is a two-time defending champion in Wimbledon. 
Djokovic also has a wonderful head-to-head against Federer having won three times in a row in finals at Wimbledon in 2014, 2015, and 2019. 
The World number 1 has pulled out of the Mutua Madrid Open this year and will feature in the ATP-250 Belgrade Open at home. A perfect warm-up ahead of his title defense in the 2021 Wimbledon would be to play in the Cinch Championships (Queen's Club), London from June 14-20.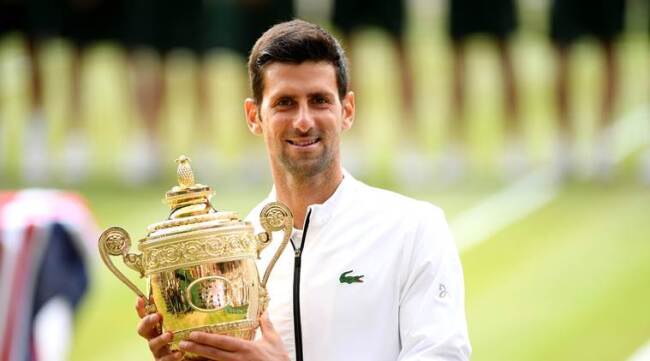 3) Hard Courts
Players feature in both indoor and outdoor hard-court tournaments. The ball has a high bounce due to the concrete surface. 
The speed on hard courts is greater than that on clay courts but slower than grass courts. The top upcoming tournaments on hard courts this year are the Tokyo Olympics, Rogers Cup, Cincinnati Open, US Open, Laver Cup, Shanghai Masters, Indian Wells ATP Masters 1000, Paris Masters, and the Nitto ATP Finals.
Both serve and volley players and baseline pros will find hardcourts suitable for their game. Pros can predict the way how the ball moves as the bounce is standard without any awkward spin.
Best Players on Hard Courts
Novak Djokovic
With a record 12 hard-court grand slam triumphs in his glorious career, Djokovic is the "King of Melbourne Park" having won 9 titles there and has also clinched the US Open 3 times so far. 
The Serb will have to devote more attention to Flushing Meadows this year after an injury-hampered loss to Stan Wawrinka in the pre-quarterfinals in 2019 and a disqualification in the same stage in 2020 after accidentally hitting the line umpire with a ball against Pablo Carreno Busta. 
The World No.1 is quite flexible at adapting to different conditions be it grass courts, hard courts or even clay courts. Djokovic will also target a better performance in the Nitto ATP Finals having last won there in 2015. 
Daniil Medvedev
Medvedev's biggest achievements on hard courts have been a runner-up finish in the US Open in 2019, the Nitto ATP Finals triumph in 2020 and another runner-up finish in the Australian Open 2021. 
The Russian's unorthodox style of play and consistent returning have made him a force on this surface. He also adds a lot of topspin to his second serve that lands high at the opponent's shoulders. 
However, it would be intriguing to see how the Russian performs during the clay-court season and also during Wimbledon in 2021.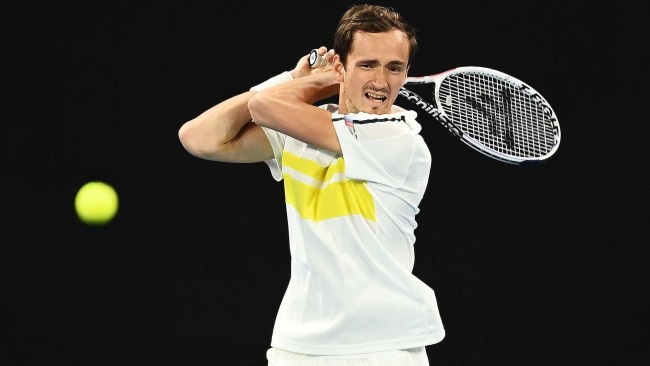 As seen above, with the packed tennis schedule for the ATP 2021 season be it clay, hard surface or the grass courts, players will look to stay injury-free by picking and choosing tournaments in which they have a greater chance of winning.
Featured Image Credits - latimes.com