Cristiano Ronaldo: The rise of the Portuguese to become one of the world's greatest
Cristiano Ronaldo achieved yet another feat in the crucial Super Cup final as Juventus beat Napoli 2-0 in the finals. 
This was Andrea Pirlo's first trophy as a manager and he couldn't be happier as Juventus beat the Naples side after losing to them in the finals last season.
However, it was a day of a bigger accomplishment as the Portuguese skipper not only provided Juventus a breakthrough but also broke a disputed goalscoring landmark.
That put him ahead of some of the biggest legends of the game like Josef Bican. However, the Czech FA claimed that Bican has fired around 821 goals. People would sense that this would turn out to be yet another Messi-Pele-like debate, but then FIFA itself clarified that Bican had more goals to his name.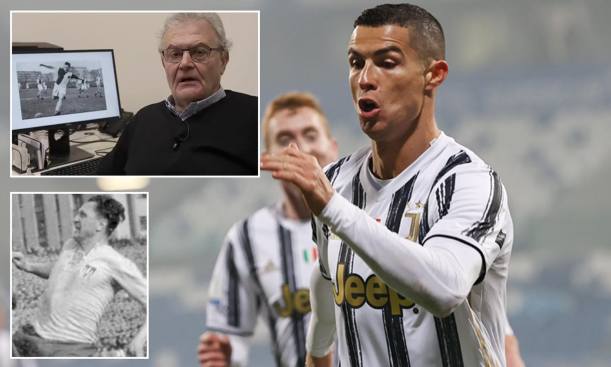 According to FIFA, the Rapid Vienna and Slavia Prague striker-fired 805 goals, a different number when tallied with what the Czech FA claimed. This is not the first time that official sources have been contradicting another record.
Pele and Romario, both the legends from Brazil claim that they have 1000 career goals each, something that is far from the reach of the actual truth.
Czech FA then themselves tried to 'settle the argument' by releasing a statement that said basically meant that the respective committee had problems in finding the credibility of the goal i.e if they were scored in official matches or not.
However, after a lot of permutations and combinations, they claim that Bican actually managed 821 official goals in his career. Does it settle the argument? Well, most of us doubt it because of having no idea.
Despite all the fuss, it was good to have an agreement on the fact that Ronaldo is at least the highest-scoring active footballer as we are yet to see any claims proving otherwise.
Ronaldo has had an impeccable career and people still don't believe that the legend is past his prime. But how could anyone? He still scores, he is still the most reliable player in his club and national team, while his mentality is levels above any other player in the history of the sport.
The legend has 139 goals from his left foot, 488 goals from his right foot, and 131 headers, while two goals have come off from other places. Just proves what a complete goalscorer he has been for over a decade now.
He has managed to score 450 goals for Real Madrid and is also the club's record goalscorer. He has 118 goals for Manchester United, a club that boasted Ronaldo like none of the other clubs did, while he has 102 goals for the Portugal national team, seven shy of breaking yet another record.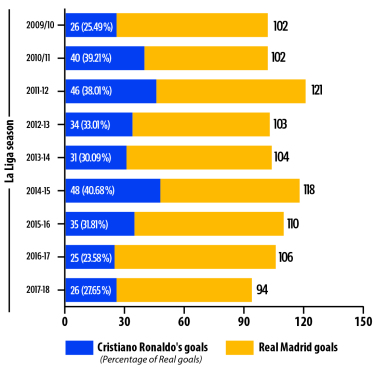 Over the two and half seasons for the Old Lady, Juventus, Ronaldo has 85 goals to his name, while has only five goals for his boyhood club Sporting, which allowed him to get to Manchester and conquer the world.
The forward has 311 goals in La Liga, and his goal ratio during his time in the league was better than Lionel Messi too despite the latter playing in the same league since his professional career began.
Ronaldo has almost all individual records to his name when it comes to the Champions League, the greatest competition for club football. He is the top scorer with 134 goals, and he has 84 goals in the Premier League with 67 and counting in Serie A.
Getting into more details, Cristiano has 112 goals from outside the box, 648 goals inside the box, and 57 free-kicks, the highest in the history of the sport. However, Messi is not far away.
The Juventus attacker also has 133 penalties to his name, some of which have come in the dying stages of several cup competitions and finals.
Starting with the yearly based counts, Ronaldo had five goals in the year 2002, 1 in 2003, 13 in 2004, 15 in 2005, 25 in 2006, 34 in 2007, 35 in 2008, 30 in 2009, 48 in 2010, 60 in 2011, 63 in 2012, 69 in 2013, 61 in 2014, 57 in 2015, 55 in 2016, 53 in 2017, 49 in 2018, 39 in 2019, 44 in 2020, and four and counting in 2021.
These numbers just prove how clinical and consistent the Portuguese skipper has been, and who knows we may add more to the tally in the future!