Portugal talisman Cristiano Ronaldo encourages people to drink water instead of Coca-Cola
During a recent press conference for Portugal at the Euro 2020, Portuguese superstar, Cristiano Ronaldo, urged people to drink water instead of Coca-Cola. 
In a recent press conference of Cristiano Ronaldo, the all-time top scorer at the Euros was seen unhappy with the Coca-Cola bottle kept in front of him. Coca-Cola is an American-based carbonated soft drink manufacturer and also one of the key sponsors of Euro 2020.
However, Cristiano Ronaldo immediately kept the Coca-Cola bottles aside and lifted the bottle of water and advised to drink water over such unhealthy carbonated soft drinks. 
It is clear that Cristiano Ronaldo is the fittest athlete at 36-year- old and has always been an advocate for health and fitness in his entire career. It was not surprising to see the 2016 Euro winner inspire people to quit drinking such unhealthy drinks. 
This caused a huge PR loss to Coca-Cola, being the official sponsor of Euro 2020. The American company has faced a huge loss due to this. Cristiano Ronaldo is a star player on and off the field. 
Cristiano Ronaldo has a massive amount of followers on social media, and him opposing such a drink might ruin the brand image, and the Euro 2020 organizers may have to rethink their sponsorship with brands.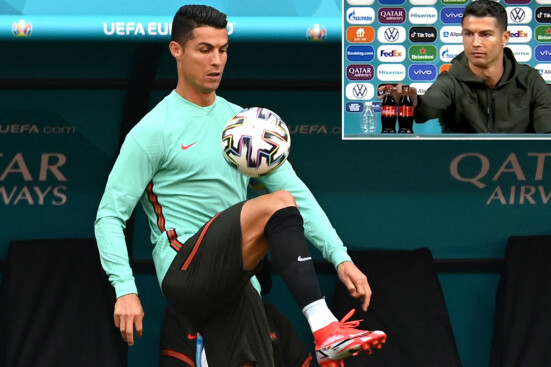 However, in the aftermath, Coca-Cola had to bear a huge loss. After the press conference went viral, Coca-Cola's shares plunged by 1.6%. 
Their share price went down from $56.10 to $55.22 instantly after Ronaldo's gesticulation. A 1.6% drop saw the beverage giant's market value go from $242bn to $238bn – a drop of $4bn.  
Coca-Cola did respond to Ronaldo's gesture on Tuesday, saying "everyone is entitled to their drink preferences as they have different tastes and needs". 
Even Euro's spokesperson intervened and insisted that "players be offered water alongside Coca-Cola and Coca-Cola Zero Sugar upon arrival at their press conferences".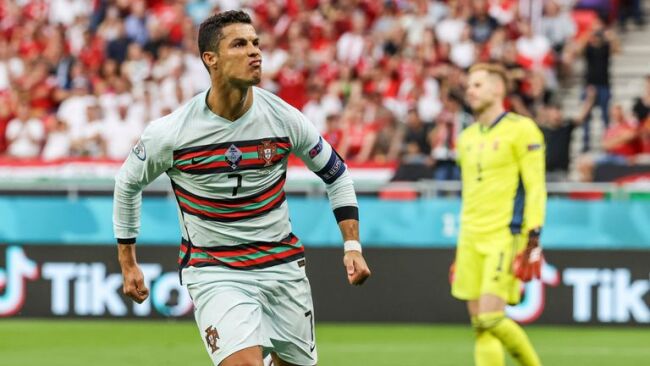 Cristiano Ronaldo has an immense influence on people and having 300 million Instagram followers, he's a pop-culture colossus. Ronaldo scored a brace in a 3-0 win against Hungary in yesterday's match and broke Michel Platini's record of most goals in the European Championship finals with 11 goals. 
Ronaldo also reached 106 international goals and is just three goals shy of breaking the Iranian striker Ali Daei's all-time record.