North-West Derby of England: Cristiano Ronaldo Record vs Liverpool
The Premier League will witness another chapter in the biggest match in the English top-flight as Manchester United and Liverpool go toe-to-toe on Sunday at Old Trafford. 
On this massive occasion, we take a look at how Cristiano Ronaldo has fared vs Liverpool over the years.
Manchester United has shown no sign of improvements from previous games, they were thumped by Leicester 4-2 before eking out a 3-2 win over Atlanta. 
With the arrival of Cristiano Ronaldo from Juventus, it was expected that Man United will be the contenders for Premier League title and Champions League, however, they have been nowhere near their best and will need to punch above their weight in this game. 
Liverpool will be hoping to maintain their winning streak when they travel to Old Trafford this weekend. The Merseyside club has been exemplary since the start of the season and looks unstoppable, it will be a high-voltage match between the two biggest rivals. Liverpool will be intent on winning this game, after a 3-2 win over Atletico Madrid. 
Cristiano Ronaldo vs Liverpool 
Ronaldo will face his old rivals Liverpool on Saturday, donning a Manchester United jersey yet again. The 36-year-old has delivered what we all expected from him since his debut, and will once again he will in the limelight with other star players on Sunday evening at Old Trafford.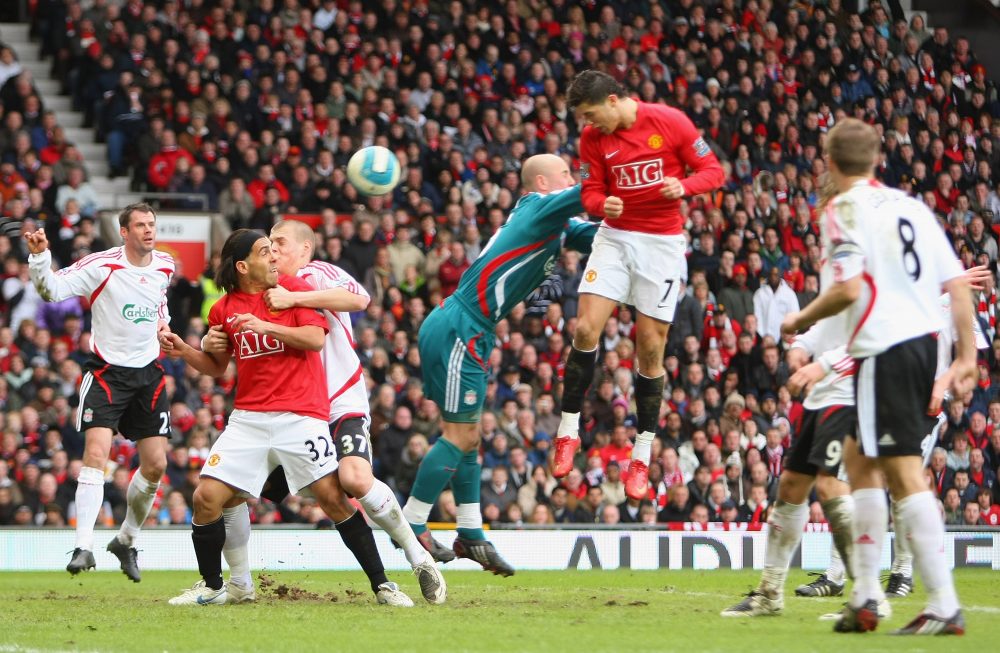 However, Cristiano Ronaldo record vs Liverpool isn't anywhere near as good. Ronaldo has played 11 games against Liverpool and only scored three goals. 
While his one goal came in a Real Madrid jersey in a 3-0 thumping of Liverpool at Anfield in the 2014-15 Champions League campaign, the other two have been in a Manchester United jersey (the first one in a 3-0 demolition in 2007-08 season and second one, a penalty, in a 1-4 loss to Rafa Benitez's Liverpool side in 2008-09 season.  
Both of Ronaldo's goals for Man United against Liverpool have come at Old Trafford.
Cristiano Ronaldo vs Liverpool: Stats
| | |
| --- | --- |
| Stats  | Ronaldo  |
| Played  | 11 |
| Won  | 7 |
| Lost  | 3 |
| Drawn  | 1 |
| Goals  | 3 |
| Minutes played  | 317 |
Cristiano Ronaldo will be coming into this game against Liverpool with a purpose, as he will lead the team from up-front. 
Since his arrival, he has been influential in all Man United's games and showed Manchester United fans what they were missing. 
He will be keen on getting his name on the scoresheet and will be an X factor of this game as well, as he scored another brilliant match-winner against Atlanta.