A Tale of two defenders at Bayern - David Alaba and Jerome Boateng
The story of these two defenders is definitely a tale to tell. It is going to be the story to two generational defenders. Here we present part one. The next is soon to follow.
David Alaba and Jerome Boateng were and are the best defender in Munich for almost a decade. Since 2011, they have been together a brick in the wall, but now their destiny seems the same, but on a different path. 
The international neighbors have their contract expiring next summer. For David Alaba, his sky-high demands seem too much for the club. According to many reports, his demands remain fixed at $25m per year, which the club has vehemently refused to pay. And for the German centre-back, Bayern are reluctant to keep him any longer.  
After 9 great years, it looks like his time in Munich is done. Though there may be some late drama, but both the duo seems likely to leave. If they are not going to stay any longer let's see what it means for them.
Austrian Skill-House - David Alaba
For David Alaba, it obviously seems to be a joyous departure. He is 29 now and is entering the peak year of his career. Possibly last year was the starting of his zenith. Alaba played in a new position as a centre-back and still managed to get nominated as a defender for the UEFA Award. The Austrian can play both as a left-back and a centre-back. If the situation demands he can adapt for at least 3 other positions.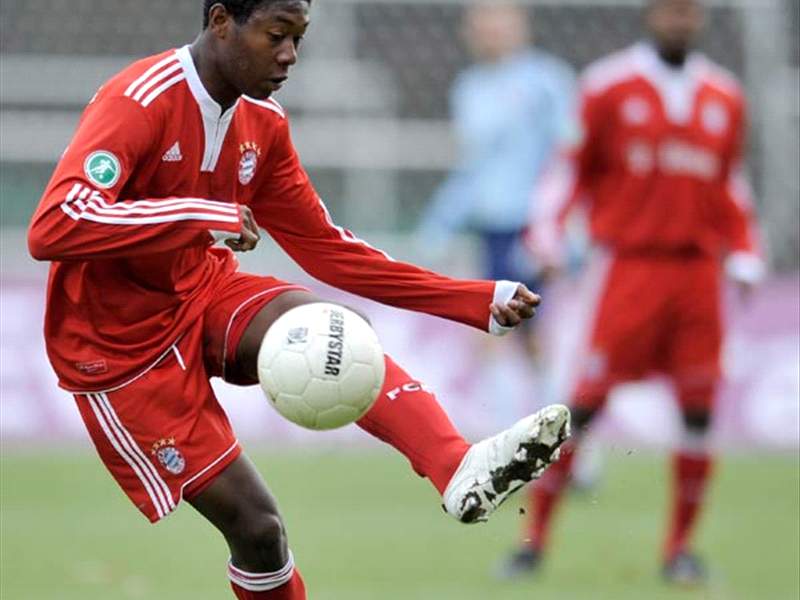 The 29-year old Austrian has tasted every success with Bayern. Coming from the youth academy of the club, David Alaba has got his hands on the Champions League, Club World Cup, Super Cup, League titles, and many more. But his steep wage demands are becoming too much for the German club. 
Alaba's suitors now include almost all clubs from the world. Spanish giants Real Madrid and Barcelona have been long interested in him, and possibly would have acquired him if given a chance. Also, Juventus and Liverpool have been showing enough interest in him. 
But whoever wants to get his signature, his wage demands must be met first. Not all clubs can play $25m per year. Barcelona and Juventus are already under huge burdens of wage. Adding another bid fish looks an extremely unlikely scenario. 
Real Madrid has never shied away from the big-money project. The clubs don't have a very tight wage bill. David Alaba and his demands though high should not deter the club from getting him. 
But given the fact that Florentino Perez has been long planning for a dream summer transfer with both Mbappe and Erling Haaland, along with some others, how that's expenditure will be managed remains to be seen. But by any means Alaba's favorite destination looks like Santiago Bernabeu.
In case Real Madrid doesn't really get his signature, his financial demands can be met only by the oil-rich clubs, PSG and Manchester City. Pep Guardiola has in the past worked with Alaba. Though the Spaniard isn't really fond of working with his former players, David Alaba could well be an exception. 
Whichever club gets his signature, for Alaba it is the beginning of a new life elsewhere. If nothing dramatic happens, Bayern fans are going to lose one of their stars.
The Berlin Wall - Jerome Boateng
The other character is obviously Jerome Boateng. The German's career is just a role model. The native of Berlin has won everything possible as a footballer. World Cup, Champions League, and Bundesliga his collection has them all. He has time and again saved the team. 
His accurate distribution, wonderful positioning, and strength make him an incredible asset. Boateng is a man of all seasons. He has a huge adaptability and is very useful in starting counter-attacks. Over the years, he has been the defensive boss for the national team and club. But now the club wants to look at future.
At 32, Jerome Boateng has started to acquire injuries. A man who had almost an injury free career it is hard reality to accept. Since 2017, the German World Cup winner has every year picked some problems to keep him out of action. Jerome is without doubt still the best defender in Bavaria. 
Even in this tough season where every other player struggled, Boateng has been an outstanding performer. But Bayern need to see to the future. His decreasing number of appearances every year is the sign of caution. 
Jerome Boateng's return to the national team seems very unlikely. His fall from the peak has been sharper than expected.
Die Roten is not really interested in extending his contract. The players though are very open in this regard. Possibly this year won't be his very last in Bavaria. The first half of the season was not a grand success for the team defensively, and letting go of another star after Alaba may prove too costly.
In case the story of south Germany has to end here, Boateng has lot many opportunities. Retiring to MLS or other such leagues should never be a consideration for the World Cup winner. 
AC Milan is his biggest suitor. The club has many young talents. They need a good and inspiring leader like Zlatan- in the defence. The club need an anchor, around which the defence can organise themselves. Boateng is a perfect choice. Though he has never played in Italy, given the league's affinity towards aged players, getting accustomed should never be a problem.  
Jerome Boateng is still just 32 years of age and can give at least another 4 years of good performance. Plus he can become the 'father-figure' like Zlatan. Boateng can well become the stage for Stephano Pioli to launch his team to stardom. Jerome Boateng must seriously think about moving from the red jersey to the red and black stripes. 
Featured Image Credits - Getty images