Didier Deschamps says money a big reason for return of top-flight leagues
Didier Deschamps criticized Bundesliga's return and insisted that other leagues are prioritizing money and that's the reason they want to re-commence. He also backed Ligue 1's decision to cancel the remaining games of the season. Following the guidelines given by the government, the Ligue de Football Professionel (LFP) made the decision to prematurely end the campaign.
Some clubs took the decision to take legal action as the final standings were on the basis of points per game at the end of April. Lyon were one of the clubs who openly opposed the decision and their president Jean-Michel Aulas urged that the decision should be overturned following the resumption of the Bundesliga.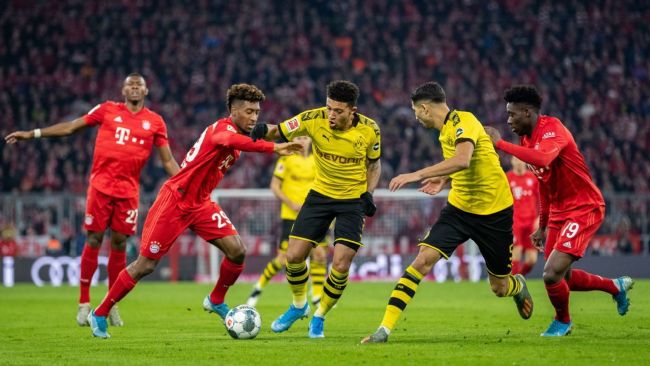 Both La Liga and Premier League are set to return in June, while Serie A is also doing everything to get things back to normal. Deschamps backed the French authorities too and highlighted that there were inconsistencies with certain protocols in Germany and the fact that money was one of the prime reasons.
Deschamps while speaking to Le Parisien said, "I don't want to judge, to condemn, to blame. The containment conditions are not the same for everyone. I have watched the Bundesliga since the resumption of matches in Germany. It certainly looks like soccer. I'm not going to talk about the pace or intensity of the meetings but some images seem so incoherent to me."
"I see players playing a game with all the elements specific to football, namely contact and tackles and then, we see in the stands masked substitutes two metres away from each other."
He also pointed out the fact that the players will be playing together with obvious contact and thus, it is a very big inconsistency in the planning. Deschamps also explained that La Liga and Premier League have decided to cancel the women's championships and the biggest reason is that they generate less revenue comparatively. This proves the role of money there.
featured image credits- goal.com